PIFA: Using the Internet itself to fight the Cybercrime Law
A local alliance of online rights advocates is fighting fire with fire, using the Internet itself to pressure Philippine legislators to rethink its supposedly draconian Anti-Cybercrime legislation.
But there is one more way netizens, bloggers and press freedom advocates thought they could push the legislators to amend or repeal the infamous Cybercrime Law: pressure the Senators using web traffic data.
Philippine Internet Freedom Alliance and The New Media came out with another site: Internet Freedom (
www.internetfreedom.ph
).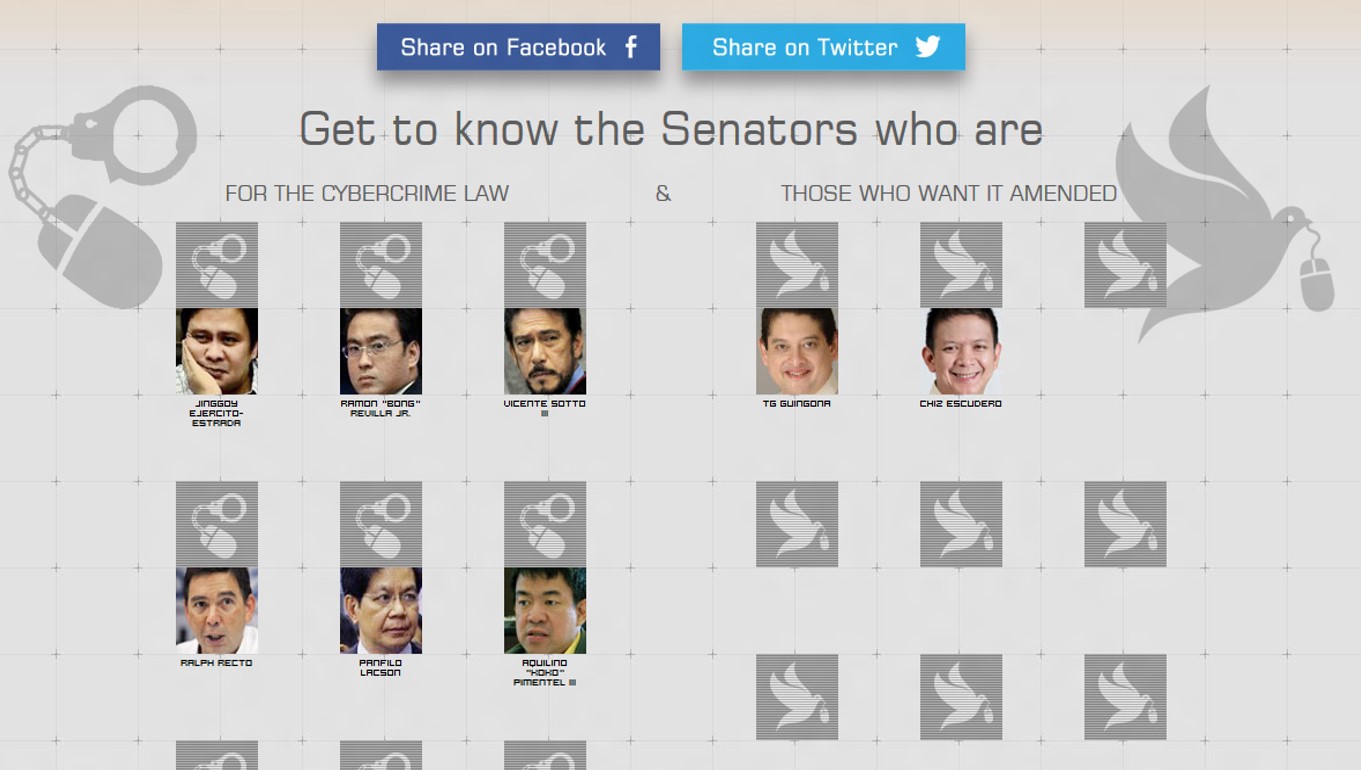 Digital marketing professional and blogger Carlo Ople said in an online interview, "We want to pressure Senators to amend/repeal the Cybercrime Law."
The site is an interactive portal of senators for and against the Cybercrime Law. The webpage shows photos of Senators who voted for the Cybercrime Act to be passed. It also shows who among them publicly announced their support for the campaigns to amend or repeal the law.
Ople, also editor-in-chief of The New Media, said that they will update the site once a senator said that he or she would support the campaign. As of posting, Senators TG Guingona, Francis Escudero and Pia Cayetano have already expressed their support toward these actions.
Each photo of the senators is linked either to the Facebook or Twitter account of the official, "(S)o people can tweet or message them on Facebook so that they can rethink their positions," said Ople.
Ople said that they wanted netizens to share the link to the site to raise awareness on the issue, "More website views = more pressure."
He also said that they intend to print the traffic data of the site and submit it to the offices of the senators in a week or two to pressure them to act on the law. — TJD, GMA News