NDRRMC: Cagayan Valley, Bicol on alert for typhoon Nina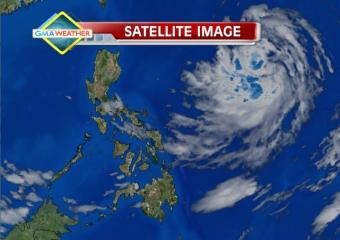 Satellite image at 7 a.m., Oct. 9. Satellite image at 7 a.m., Oct. 9 Weather Central
Disaster management officials in Cagayan Valley and Bicol have been placed on alert for bad weather conditions from Typhoon Nina (Prapiroon), the National Disaster Risk Reduction and Management Council said Tuesday.
In its 6 a.m. Tuesday update, the NDRRMC said it had been on red alert since Oct. 3 for the possible effects of Typhoon Nina.
In Cagayan Valley, residents in low-lying and mountainous areas were alerted against flash floods and landslides.
Those living in coastal areas were alerted against big waves and storm surges.
In Bicol, the NDRRMC said the Office of Civil Defense is on white alert status, maintaining duty personnel on a 24/7 basis to monitor incidents.
Also, the Bicol Regional Disaster Risk Reduction and Management Council continuously disseminates weather updates to local councils and media.
Earlier Tuesday, PAGASA said Nina
intensified into a typhoon
and moved closer to Cagayan Valley, adding Bicol, Visayas and Davao may have rain or thunderstorms.
–KG, GMA News