Of bones and dragon jars: Inside the Samar Archeological Museum
If you think culture can only be found in the metropolis, think again. Calbayog, Samar is home to the Samar Archeological Museum, which maps the history of the fourth-largest island in the Philippines—from religious artifacts (Jesuit missionaries were assigned to Samar as early as the 17th century) to relics of daily life.
According to its curator, Herbert Fabillar, the museum's main attraction is the so-called "dragon jar"—a massive jar etched with the image of a dragon. Carbon dating tests found the jar, originally from China, to be over 1,000 years old.
"Nakuha daw iyan sa Uras, Eastern Samar," Fabillar told 'Motorcycle Diaries' host Jay Taruc. "Yung kwento diyan, bata ang nagmamay-ari ng jar. Ang laman ng jar, tuba o coconut wine."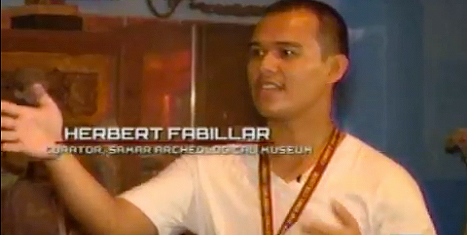 The Samar Archeological Museum was established in 1969 by Fr. Cantius Kobak, a Polish missionary assigned to the Philippines who saw the lack of public awareness about Samar's history and culture.
Since opening to the public in 1970, the museum has been able to preserve the island's cultural treasures and expose younger generations to histories past. Artifacts of early Samarnon life include knives, arrow heads, and bowls.
As in most museums, the Samar Archeological Museum deals not just with life but with death, too. Aside from the burial jars and wooden coffins, a highlight of the tour is getting to see the remains of early Samarnons.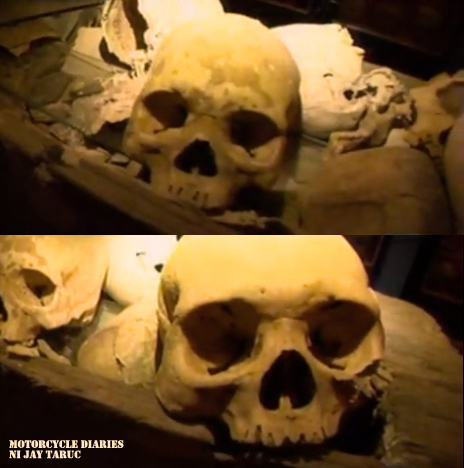 Take a good look at the skulls, says Fabillar: "Kakaiba yung flattening of the forehead." One theory behind this oddity, he says, is that early Samarnons found flat foreheads beautiful and would thus bind their heads with hard objects to "train" the growth.
Most of the artifacts were found in Capul, a small island under the jurisdiction of Samar—proof that culture knows no area, that each town has a story to tell. As Fabillar put it: "Kahit gaanong kaliit yung isla, [may kwento]." —
PF, GMA News
| | |
| --- | --- |
| | Motorcycle Diaries on Facebook |
| @mdiariesnewstv | Motorcycle Diaries on Twitter |