Roof of the ancestral house of Rizal's mother caves in
The house where the mother of national hero Jose Rizal lived in Biñan, Laguna is now falling apart starting with a part of its roof which collapsed Thursday.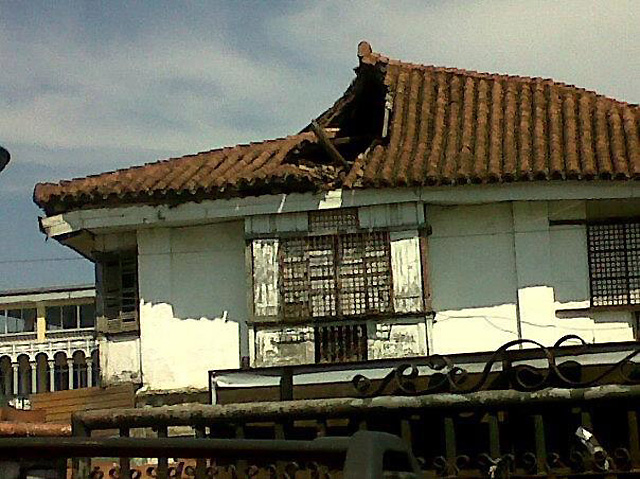 The Alberto house in Biñan, Laguna is one of the only original structures associated with Rizal left standing in the Philippines. It has been left to rot in the town plaza of Biñan, waiting for the local government to save it. It is the home where Teodora Alonso, Rizal's mother, grew up. Jenny Carpena Chiucinco-Temprosa
The two-storey Alberto House, owned by the family of the father of Rizal's mother Teodora Alonso, is only a shell now after its parts were transferred to Bataan where it will be rebuilt by its new owner.
Gerardo Alberto, heir of the Alonsos, sold the 200-year-old ancestral home of Rizal's mother to Gerry Acuzar, owner of Las Casas Filipinas de Acuzar, a heritage resort in Bagac, Bataan.
The local government of Biñan tried to negotiate with Alberto to
declare the mansion a heritage site
but the latter declined. Once declared a heritage site, the property can no longer be transferred or put to other uses.
It also planned to expropriate the property but it did not push through.
Bimbo Sta. Maria of the United Artists for Cultural Conservation and Development (UACCD) and a resident in the area posted a picture of the deteriorating house, calling the collapse "the beginning of the end" of the historic house.
He said the house no longer has a ceiling and floor and its foundations were dug and exposed. –KG/KBK, GMA News