News TV Fan Favorite 'I Juander' Moves to Wednesdays, 8 PM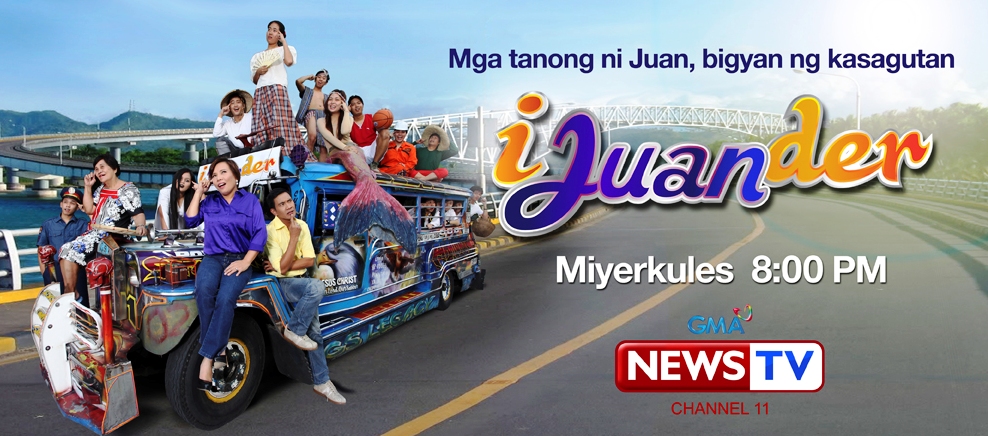 For more than a year now, I Juander - one of GMA News TV's most popular programs - has answered the questions of every "Juan". Things that define us as Filipinos: from beliefs and traditions, mysteries and folklore, to our favorite foods have been subject of the show.

In this short span of time – I Juander has been a finalist at the 2012 Catholic Mass Media Awards, the 2011 Golden Screen TV Awards, and was awarded the Anak TV Seal last year. I Juander also trends regularly on Twitter because of the support of its "ka-Juanders".

Starting November 14, I Juander fans have something more to look forward to. The program moves to an earlier primetime slot and will be extending to one hour.

Join veteran reporters Susan Enriquez and Cesar Apolinario for more knowledge-seeking, more mythbusting, and of course, more questions to answer.

For its first one hour episode, I Juander seeks to answer: Why is the Lechon the centerpiece of Filipino celebrations?

Susan and Cesar travel all over the country as they try to find the answer. And in doing so, they stumble upon the lechon buwaya, lechon tupa and other unique variations!

It is definitely a feast on I Juander this Wednesday, November 14 at 8 PM only on GMA News TV!