Patis Tesoro: Wearing Filipino tradition on her sleeve
When people think of Filipiniana, they might think back to the olden days when the
baro't saya
was considered everyday wear. Today, the Filipinana is often reserved for wearing to theme parties.
In Patis Tesoro's world, however, the Filipiniana is as much an artistic frontier to be explored as it is a tradition to be preserved. The fashion legend recently shared this view with Mel Tiangco during an interview for the GMA News TV profile program "Powerhouse."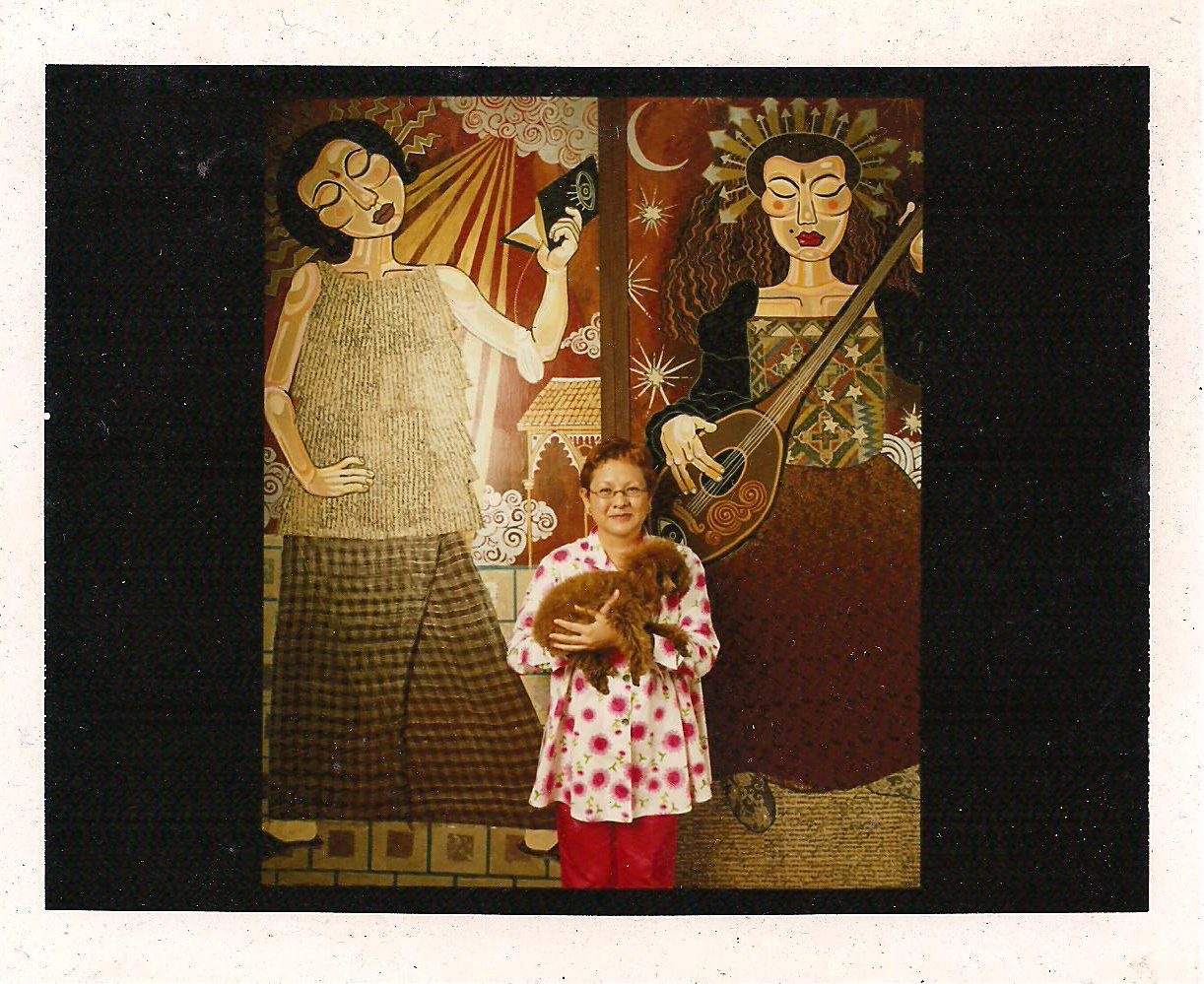 Photo from patistesoro.com
Patis Tesoro, who has earned a reputation as one of the country's most passionate advocates of the traditional Filipiniana, says that her work has "morphed into a more embellished artisanal" over the years. "You really work with your hands. It's not a machine [that produces the clothes]," says Patis proudly.
But while remaining faithful to handemade traditions, however, Patis plans to return to ready-to-wear by March or April of next year when she launches Filipiniana line for the department store Rustan's. "You can wear Filipinana everyday," asserts Tesoro.
At an early age, Patis was already interested in sewing and embroidery. But she says her "very passionate interest in Filipinana" began when she joined the Patrones of Casa Manila in Intramuros. Casa Manila is an old Spanish-style house in Intramuros filled with antique furniture, clothes, and everyday objects—a kind of museum with reference to life during the Spanish period.

The Patrones, of which Patis was a member, would dress up in traditional Filipino outfits and interact with tourists. "[This was done] so that people will get an idea of how Filipino Ilustrados used to live in Intramuros in the 18th, 17th century," remembers Patis.
Thirty years ago, Patis worked with then first lady Ming Ramos to start the Katutubong Filipino Foundation. "[The goal was to] revive our Filipino traditions through livelihood, arts, crafts, and culture; that means from bamboo to natural dye to piña," says Patis. She notes that piña is uniquely Filipino because no other country in the world weaves and wears piña leaves. While she's proud of having revived the use of piña, she hopes the fashion industry will continue to use the indigenous material.
Patis hopes that future generations of Filipina fashion mavens will keep returning to their roots: "Because of this revival and reintroduction and continuation of our traditions, especially in piña, especially in wearing it, my customers and young ones, they know how to wear [Filipinana. They] want to wear it, feel good in it."
"I think that's my legacy – continuation," says the Grand Dame of Philippine fashion. — Grace Gaddi/PF, GMA News