Google doodle pays tribute to mother of computer programming Ada Lovelace
Search giant Google on Monday paid tribute to a woman who many consider as the mother of computer programming: Augusta Ada King, a.k.a. Ada Lovelace, with - what else - one of its patented doodles.
Visitors to Google's homepage (www.google.com) were greeted with a doodle featuring a stylized Google logo and images of a progression from old to new computers.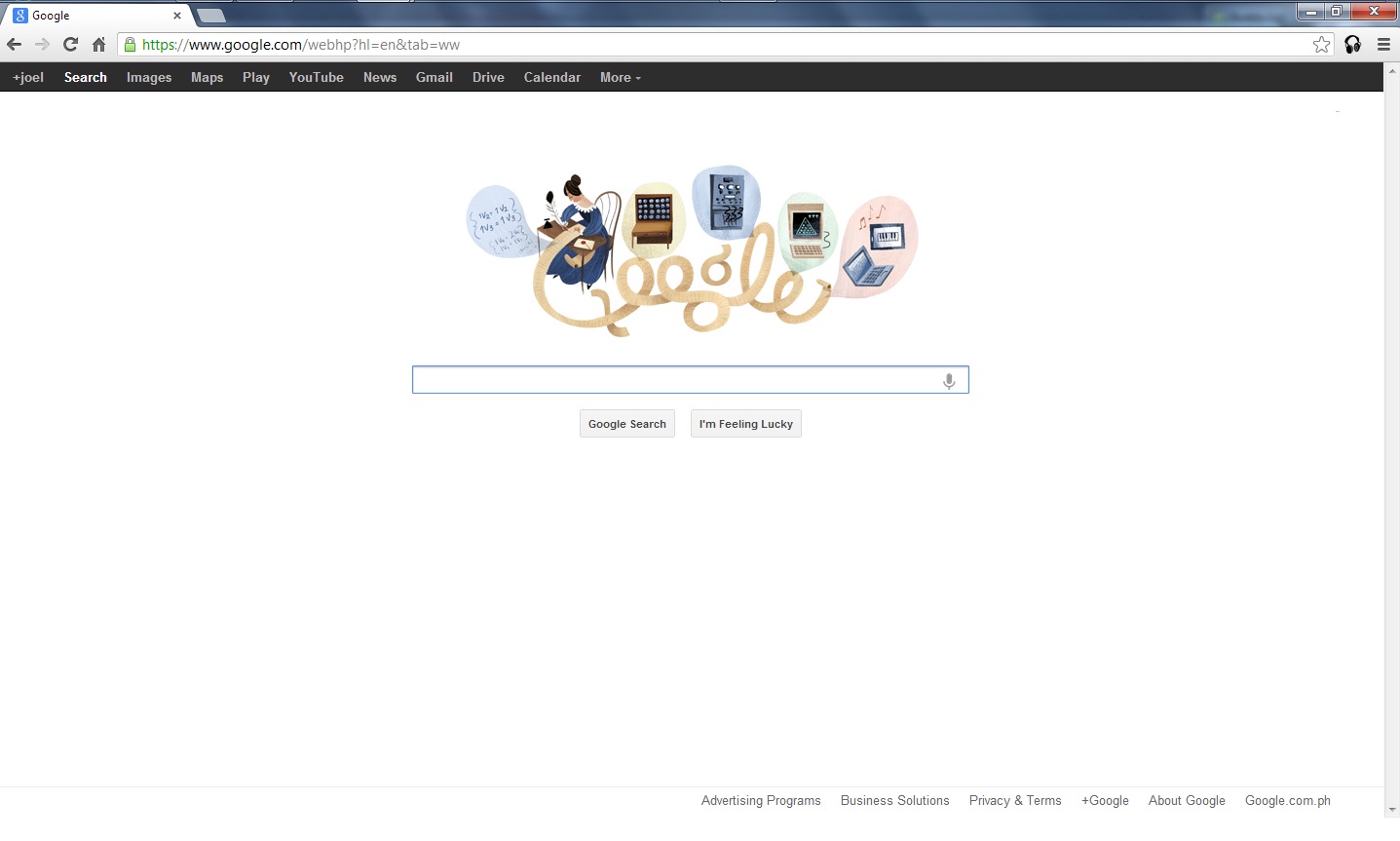 Hovering the pointer or mouse over the logo would produce a bubble indicating December 10 would have been Ada Lovelace's 197th birth anniversary.
"In the Google Doodle there is a mathematical formula written in a bubble just above the "G" in Google. There is also a drawing of a woman in the image, which looks a lot like Ada Lovelace. In the doodle there are also symbols of what was considered the first computers to modern day computers like a laptop and iPad or Tab," said an
article
on 3d-car-shows.com.
With all the images and the words "Google" written in what looks like a lace type font, I personally think that Google have done a great job today, telling the world about Ada Lovelace and the legacy she left behind!
As in the past, clicking on the doodle would take the visitor to a Google Search Results page for Ada Lovelace.
Ada Lovelace, was mainly known for her work on Charles Babbage's early mechanical computer, the analytical engine.
Her notes on the engine include what is considered the first algorithm for a machine, leading many to consider her the world's first computer programmer.
She also also foresaw the capability of computers to go beyond mere calculating.
Ada died of cancer in 1852, weeks shy of her 37th birthday, and was buried beside the father she never knew. — ELR, GMA News