Citizens coalition opposes reclamation of Manila Bay along Roxas Blvd
A citizens coalition has mobilized to stop a plan by the City of Manila to reclaim nearly 300 hectares of Manila Bay along Roxas Boulevard, where the public currently has an unobstructed view of the bay's fabled sunset.
"This is a privatization of the commons," said Fr. John Leydon, a long-time priest with the Malate church which faces Manila Bay.
Leydon, the archdiocese of Manila, urban poor groups, environmentalists and heritage activists called a press conference on Saturday at the Manila Yacht Club on Roxas Boulevard to denounce the project and begin a petition drive against it.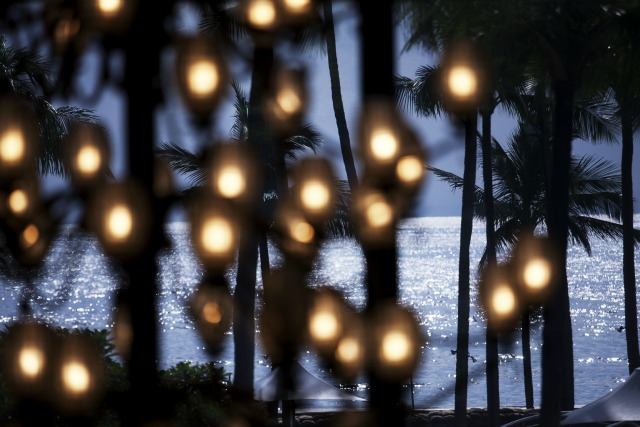 Manila bay sunset, the view from Sofitel
"This area is sacred, the most public of spaces," said Doris Magsaysay-Ho, a prominent businesswoman and a member of the coalition who fought a similar project in 1992 and triumphed. "Roxas Boulevard is a promenade accessible to both rich and poor. The space belongs to everyone."
Lory Tan of the World Wildlife Fund warned of an array of environmental effects, including greater flooding in the area fronting the waterfront.
The coalition was organized to fight a joint undertaking by Manila and Manila Goldcoast Development Corp. to fill in and commercialize a central portion of the bay, between the Manila Yacht Club and the US Embassy.
In response to tweets about the reclamation project, Manila Vice Mayor Isko Moreno defended it. "We need new sources of income. Manila is about to be bankrupt," he tweeted. "We have to offer Manilans better things in five years, 10 years. If not, we will continue to deteriorate."
The pursuit of reclamation by the current Manila city administration is a reversal of the city's previous position.
The City of Manila had issued an ordinance in 1993 banning the reclamation of that part of Manila Bay after an uproar over a similar proposal during the Fidel Ramos administration.
In June 2011, the Manila City Council passed another ordinance repealing the ban, paving the way for a contract between the city and Goldcoast in April last year.
The petition being circulated by the SOS Manila Bay Coalition calls for the repeal of the Manila ordinance allowing the reclamation, a return of the ban on reclamation, the cancellation of the contract between Manila and the Manila Goldcoast Corp, and the enactment of a master plan that enhances the current waterfront.
The project proponents are only awaiting the issuance of an environmental compliance certificate by the DENR before proceeding with the reclamation.
In the contract published on the Facebook page of the coalition, listed as the president of Manila Goldcoast Corp. is Wilson Y. Tieng, a prominent broadcast executive and president of Solar Entertainment Corp.
-- Howie Severino / KDM GMA News