Jollibee Tuna Pie cited by Yahoo! among world's most popular fast food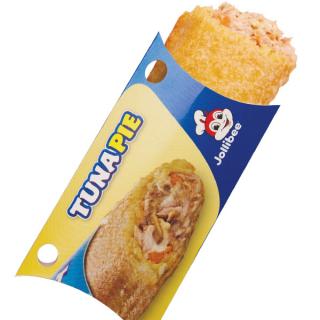 The light and delectable Tuna Pie from Jollibee
Jollibee's signature Tuna Pie was cited in the "13 Fast Food Menu Items That Have Fanatical Cult Followings" article that was featured on Yahoo! Finance recently. The popular and well-loved snack from the country's number one fast-food chain was cited alongside other innovative fast food offerings such as Taco Bell's Beefy Crunch Burrito, White Castle's Sweet Potato Fries, and Starbucks' Pumpkin Spice Latte, which have all developed loyal fan base.
The said article included famous permanent menu items and limited-time offerings from fast-food chains around the world. It described the Tuna Pie as an exclusive menu favorite "only available several months out of the year" that is "particularly popular with fast foodies who want an alternative to a red meat meal." Aside from its cult following in the Philippines, Jollibee's Tuna Pie is also a hit among Jollibee diners in California, New York, Nevada, Washington, and Hawaii.
This light but delectable pie is made with a generous filling of chunky tuna flakes, peppery sauce and an assortment of vegetables, encased in a crust and perfectly cooked to a golden crisp.
Last May, Jollibee was also named as as one of the "Best fast food chains in the world" by New York-based Travel + Leisure magazine.

Press release
Go to comments