New year, new clothes: Updating your wardrobe for 2013
During that eventful last week between Christmas and New Year's, many of us find ourselves party-hopping, panic-shopping, or perhaps just sleeping in. Some do all three in one day, given that there is so little time to do so much.
To help along that small leap from one digit to the next, many find comfort in feasting, fireworks and the fickle New Year's resolution. Whether it's a change in diet, love, lifestyle or wardrobe, a big New Year's resolution is often difficult to keep—so the best resolution to make this 2013 is keep changing. At least in terms of wardrobe.
As January sets in, take the time to sort through your closet: keep the staples, get rid of old baggage, and hold on to promising pieces. In the spirit of frugality, there is no need to literally throw anything away. There are many practical solutions to keeping your wardrobe updated. Nonetheless, any of the respectably fashion-forward must take note of the following:
Discard –Trends from 2012 best left in 2012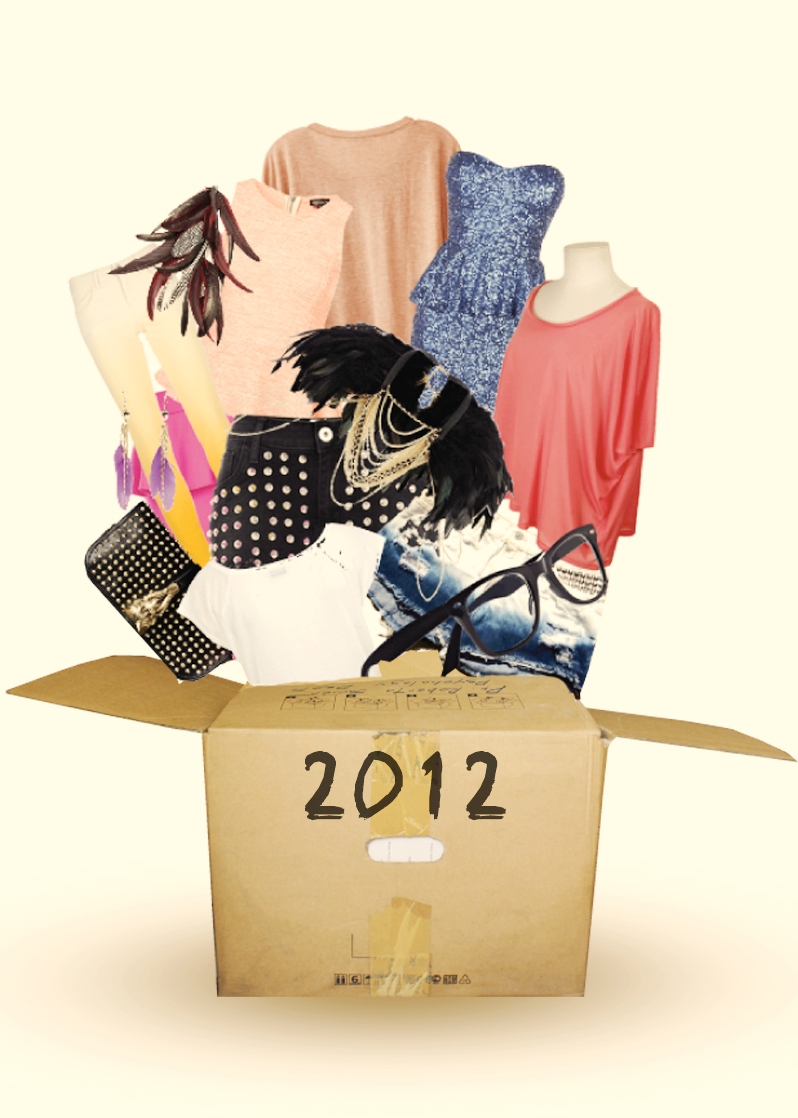 Peplums: These added flounces between waist and hip made a comeback in 2012, giving everything from tops to jumpsuits a flirty feminine twist. For the well-endowed it was good news, but otherwise it demanded much of the average body type. The fad was pretty while it lasted, but it's time to embrace a less-challenging silhouette.
Studs: With the advent of do-it-yourself (DIY) and crafty fashion came the desire to embellish anything and everything in glitter and studs. While anything that sparkles is generally more attractive, some of the greatest statements are made with restraint.
Feathers: Another crafty embellishment like studs, feathers may be much too fluffy for the Year of the Snake. From clip-on hair accents to statement necklaces, this is the year to let the feathers fly away.
Glasses without the glass: There's a difference between a statement piece and an accessory with absolutely no function. As flattering as thick-framed glasses might be, they have to actually work. If your perfectly functional eyes need some embellishment, perhaps try sunglasses?
Ombre: Having a gradation of hue was a nice way to make any garment or hairstyle light and summery, but this year we have flowers, lace and sheer for that. The dip-dye gradient is another DIY trend that's bound to fade away.
Jeggings: Jeans or leggings, you need to make a choice. Wearing a skintight pair of what-might-be-denims together with a shirt that doesn't fall below your hips is the ultimate in unflattering. A classic pair of well-fitting skinny jeans is the sexier alternative.
Loose, cropped T-shirts: Another tricky silhouette we need to bid goodbye. 2012 saw a proliferation of shirts that looked too short and are usually unflattering for the typical Filipino build. Although '90s grunge is supposedly making a comeback in 2013, the frumpy, stumpy, loose crop top is not.
Now that you've freed up some closet space, which pieces should you get to fill it in again? 2013 is the year to go bold in doses. There are many options to make a statement without going overboard.
Keep – Notable trends to follow in 2013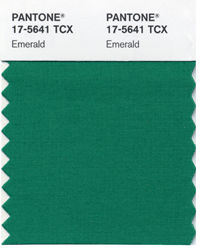 Brighten things up with Pantone's color of the year.
Statement accessories: Expect rings to dazzle this year, both in design and number. Exotic jewels make a big statement in the smallest form.
Plains: This season, as in every season, you cannot go wrong with a classic white shirt, a little black dress or a simple monochromatic top. This is especially practical if you want to incorporate the earlier mentioned statement accessories. As for color, Pantone's pick for 2013, Emerald Green, should add a nice tone to your outfit.
Prints: Prints are also big this year—literally. Oversized florals and graphic print together with monochrome blocks can bring any garment to life. If you already have something bold like this, set it aside and pair with everything else suitably subdued. Try raiding your parents' or grandparents' closets for vintage finds because those, too, are making a comeback. Animal print and animal-inspired anything is also something to look into if you're looking for adventure.
Lace, sheer and ruffles: These little romantic details are a great way to go girly. Ruffled hems, lace collars and mesh or sheer overlayers add a feminine touch to the simple top or bottom. Use in moderation.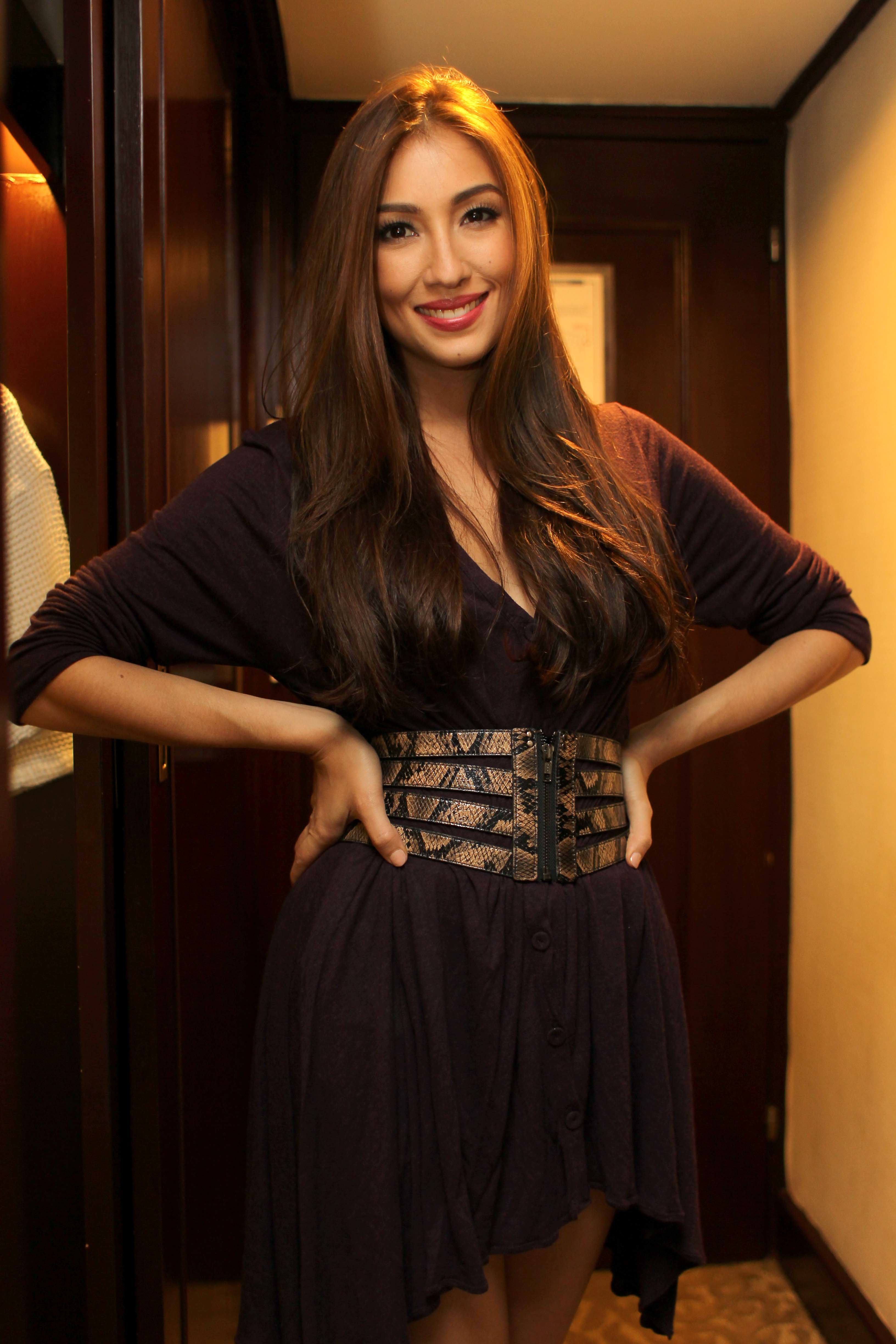 Waist belts can do wonders for outfits in need of shaping. Photo of Solenn Heussaff from Fashbook
Denim: If you already have the perfect pair of jeans, keep it. If not, go out and buy a pair now. But denim is a casual fashion staple that is not confined to pants only. The denim dress is a sweet way to wear this incredibly versatile fabric, while a resurgence of grunge fashion demands that we unearth those edgy cropped denim jackets and wear them 'til they start to smell.
Bomber jackets: Structured and edgy, this is outerwear you should not do without. Whether in leather, denim or even studded (against our earlier advice) from shoulder to cuff, you can complete any plain outfit when you throw one of these on.
Waist belts: A welcome addition to an outfit in need of shaping, waist belts work well for almost any body type. Darker colours are a safer option, while bright tones can make a bold statement. A nod to the oriental trend can be made when worn with slouchy pants and a handful of rings.
One of the best resolutions you can make for the New Year is to dress well. It isn't just a matter of following trends, but of figuring out what works best. There's no need to go out and shop for an entire wardrobe.
At the same time, wearing the same clothes for years in a row is not very nice either. The trick is to be open to anything—that way you have more options. Trends will help you strike a balance but ultimately, the decision is yours. If you can't make up your mind (and that's no surprise, with all the fun and stylish trends coming up this 2013) then keep changing. After all, there are 365 days in a year. Look at each one as a day to dress up.
— BM, GMA News
Artwork by Jica LapeñaJica Lapeña is a 20-year-old Fine Arts student from UP Diliman. Read her blog at thingsjicamade.tumblr.com.