PHL one of '46 places to see in 2013' -- New York Times
Secluded surf towns, diving spots and "idyllic white sand beaches" put the Philippines on the "New York Times'" (NYT) list of
"46 Places to See in 2013."
Travel writer Ondine Cohane wrote in her NYT article, "Idyllic white sand beaches, secluded, little-known surf towns, and pristine reefs are among the natural draws of this country made up of over 7,000 tropical islands."
Boracay is not the only "backpacking enclave" as Cohane described. She mentioned about the perfect giant waves of Cloud 9 in Siargao in Mindanao, and one of the most pristine dive spots in the world: El Nido, Palawan.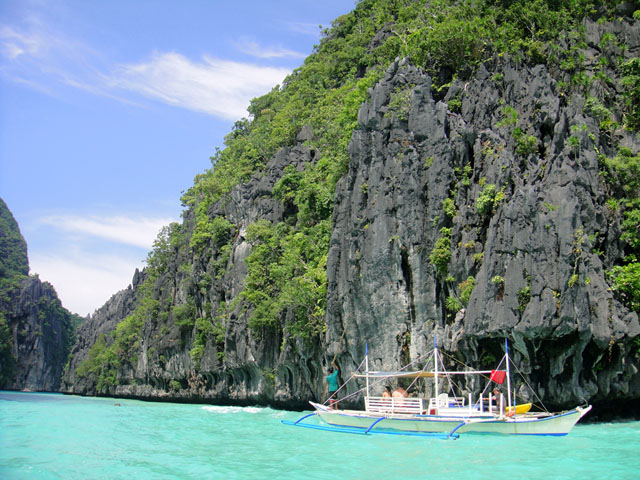 The travel writer also said that travel advisories on the Philippines are more likely to focus on Mindanao.
Other places Cohane wrote about on the list are Marseilles, Bhutan and Bangkok. Marseilles is the second largest city in France, next to Paris and is dubbed as home to contemporary and avant-garde art in the Mediterranean.
Bhutan, on the other hand, is a small Himalayan country known to carefully preserve culture, nature, while encouraging tourism.
"[T]he main draws remain a network of exquisite monasteries and temples and untouched countryside — all in a country that puts happiness ahead of GDP," wrote Cohane.
However, only one airline flies to the largely Buddhist country, Drukair, with daily flights from Singapore, New Delhi in India and Bangkok, Thailand.
Bangkok seems not to be a shopping destination for travelers as it is now home to high-class hotels and drinking spots.
"This Southeast Asian capital is experiencing a renaissance with a sophisticated vibe," Cohane wrote.
Other travel writers who contributed on the list looked at adventure, relaxation, natural appeal, food, history and culture to suggest a travel destination.
Travelers are also given idea on the amenities and travel details like airlines and commuting system of some areas.
Some places that made it to the list are the eco-scene and "impressive food destination" Nicaragua, skiing central Rossland, British Columbia, The Kimberley in Australia for some wild adventure, and art destination Casablanca in Morocco.
The list also includes the waterfront of Norway's capital, Oslo, The Big Island of Hawaii which is "finally living up to its name," "cheap but spectacular" Montenegro, culture central Istanbul, Turkey, and the green spots of Singapore.
But the top of the list is no other than the venue for 2014 World Cup and 2016 Summer Olympics--Rio de Janeiro in Brazil.
Rio de Janeiro is a famous tropical city for being a cultural hub and shopping center.
"Special events also dot the coming year's calendar, including the Catholic Church's World Youth Day in July, the biennial Rio Book Fair starting in late August, and September's Rock in Rio," travel writer Seth Kugel wrote.
Since Filipinos do not have to apply for a visa in Brazil, it would be easy for intrepid Pinoys to visit Rio.
– Shaira F. Panela / KDM, GMA News