The waling-waling, soon to be a national flower, is a diwata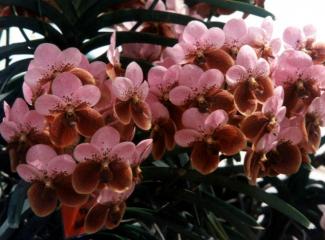 Waling-waling may soon be named national flower. The waling-waling orchid (Vanda sanderiana) may soon be named a national flower, along with the sampaguita, after the Senate approved House Bill No. 5655 on Feb. 4, 2013. The waling-waling is endemic to Davao, Cotabato, and Zamboanga. Henrylito D. Tacio
Because of its beauty, the waling-waling is considered a diwata, and is even worshipped by the natives of the region.
According to a report on GMA News' "Unang Balita," the waling-waling was discovered in Mt. Apo in 1882 by European horticulturist Henry Frederic Sander.


Unlike the current national flower sampaguita that was brought to the Philippines from India and the Middle East, the waling-waling can only be found in the Philippines, the report said.
The flower once grew in the rainforests of Davao, Sultan Kudarat, Cotabato, and Zamboanga, but disappeared for almost a century because of the destruction of its natural habitat.
In 1985, then-neophyte orchidist Charita Puentespina pioneered the mass production of the endangered orchid through embryo culture, thereby saving the waling-waling from extinction.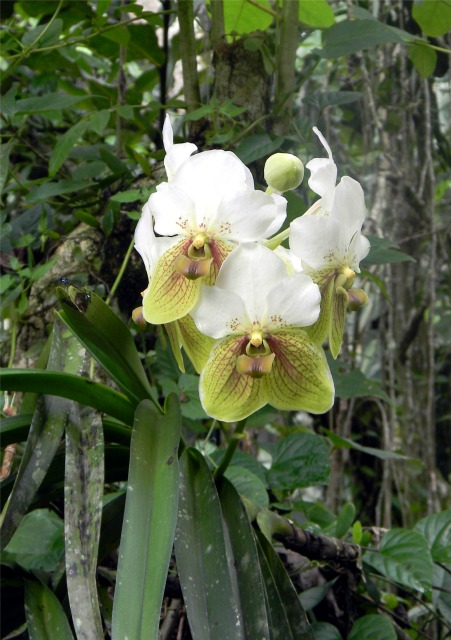 "The waling-waling blooms best from July to October each year, and a cluster of waling-waling in full bloom is a very spectacular sight," Puentespina said.
Indeed, not many Filipinos know of the flower that will soon become a national icon. In the "Unang Balita" report, horticulturist Vangie Go said that they are rare and expensive because it takes them four to five years to blossom.
"Sadly, it could be already extinct by now kung hindi ginawan ng paraan nung mga nauna sa amin na mga hobbyists," Go said in the report.

Now, its new status as a national flower protects the waling-waling from extinction.
Senator Loren Legarda filed the Senate bill declaring the waling-waling as national flower in October last year.
In a statement, she said "the approval of this measure will place the waling-waling under protection, as it will mandate the Secretary of Environment and Natural Resources to promulgate rules and regulations for conserving and propagating the waling-waling orchid together with sampaguita."
She added: "our national symbols are vital to our identity as Filipinos. As we discover more about ourselves, we must also update the symbols that represent us."
—With a report from Henrylito D. Tacio/Amanda Lago/KG, GMA News
Photos by Henrylito D. Tacio