The battle of an aging rock star on 'Gary's Blues'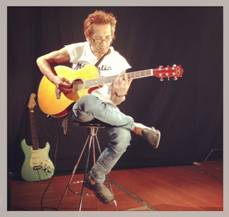 "GARY'S BLUES"Dokumentaryo ni Jay TarucI-Witness, February 11, 20113
For those who lived in an era where violence and beautification coincide, where Martial Law ruled… there was Pinoy Rock. The legendary Juan Dela Cruz band, Asin, Maria Cafra, and Sampaguita were just among those who paved the way to artistic freedom and clamor for change.
This was the "Golden Age of Pinoy Rock." The likes of Pepe Smith, Mike Hanopol, Resty Fabunan, and Gary Perez gave rhythm to the harsh realities of life. They were the iconic guitarists who played to soothe a man's miserable soul.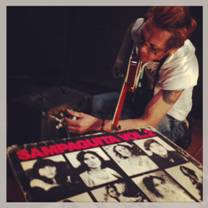 But with the changing times, so did the bands' fate. A different tune has been changing the music landscape. Everyone else faded except Gary. He tried to continue but failed.
Heartbroken and disillusioned, he went to the States to pursue a more meaningful life. For many years, he stayed there and had a family. But fate had its way of bringing things best left forgotten. Forced by some unfortunate events, he went back to the Philippines.
But an equally painful occurrence brought him another bout of agony. Homeless and penniless, Gary is probably fighting the greatest battle of his life.
These are Gary's blues.