Low calorie kamote recipes
We're just a few weeks away from summer! Are you still working on shedding those extra pounds to achieve a beach-ready figure?
Here are some healthy kamote recipes from "Pinoy MD," GMA 7's weekend health show, which you can easily prepare and eat in between exercises.
Sweet potato or "kamote" is one of the most common root crops in the Philippines. It only costs 25 pesos per kilo and can be found whole year round in almost every vegetable stand or supermarket.
Dieticians strongly recommend sweet potatoes as a replacement for rice because they don't contain much calories and they're very rich in fiber.
Sweet Potato and Red Pepper Pasta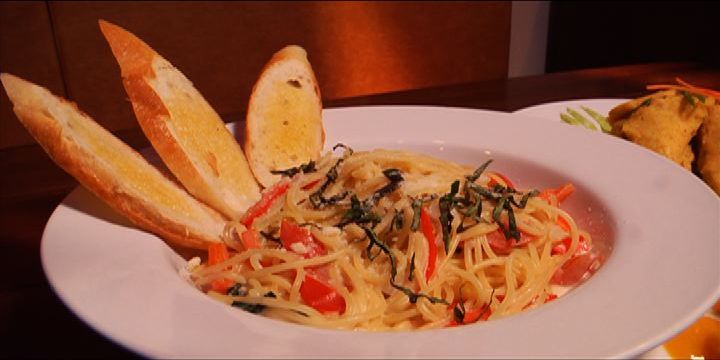 Ingredients:
3 cups of grated sweet potato (kamote)
1/2 kilo pasta
2 teaspoons salt
2 teaspoons olive oil
4 cloves of garlic
1 piece onion, chopped
1 piece red bell pepper, sliced
1 cup sliced tomatoes
2 teaspoons pepper
Basil leaves, chopped
1/2 cup grated cheese
1 tablespoon parsley, chopped
1 tablespoon calamansi juice
4 cups water
Directions:
Cook the pasta according to the instructions indicated on the pack.
In a separate pan, saute garlic and onions. Then add red bell pepper, sliced tomatoes and grated sweet potato. Season it with salt, pepper and chopped basil leaves. Add a cup of water and let the mixture boil for five minutes.
When the sauce boils, add the grated cheese, calamansi juice and parsley. Mix it with the pasta, then it's ready to serve.
Cost: P158 for 4 servings
Kamote Ravioli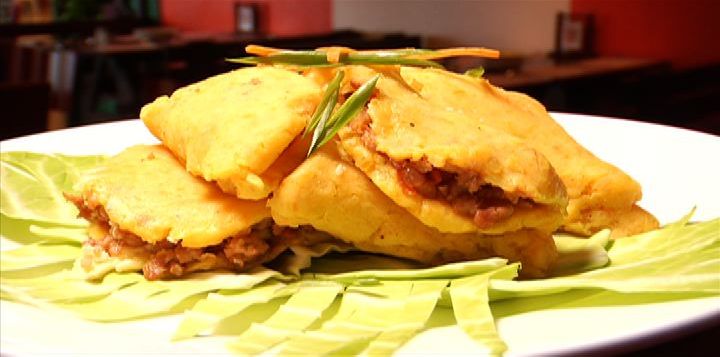 Ingredients:
3 to 4 pieces of sweet potato (kamote), boiled
1 tablespoon olive oil
3 cloves garlic
1 piece onion
1 cup sliced carrots
1/4 kilo ground beef
2 tablespoons soy sauce
1/2 cup milk
Salt and pepper
4 cups of water
Directions:
For the filling: In a cooking pan, saute the garlic, onions and carrots. Wait until the carrots get tender, and then add the ground beef. Season with salt, pepper and soy sauce. Mix well. Set aside.
For the dough: Peel the boiled potatoes, and mash them in a separate container. Add the milk. Mix well and then shape into medium-sized balls. Flatten the balls using a rolling pin or a clean, empty wine bottle.
Put the filling in the middle of the flattened dough and then fold it into a half moon shape. Pinch the edges and make sure that it is sealed well. Repeat the same procedure for the other dough circles.
Fry and serve hot.
Cost: P103 pesos for 4 servings
Kamote Whip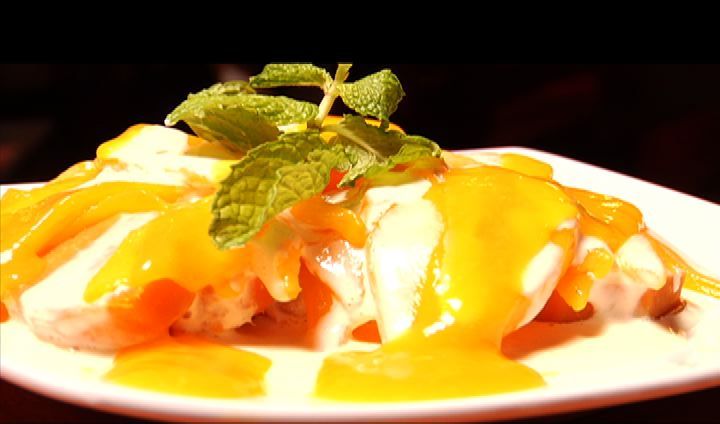 Ingredients:
3 to 4 pieces boiled sweet potatoes (kamote)
4 cups water
3 cups non-fat cream
2 pieces ripe mangoes, sliced
Directions:
Cut the boiled sweet potatoes into small pieces. Whisk the non-fat cream and pour it on top. Add the sliced mangoes and then refrigerate before serving.
Cost: P345 pesos for 5 servings
-Rica Fernandez/PF, GMA News