Mankind: The Story of All of Us - Warriors on GMA News TV this March 8
MANKIND: The Story of All of Us – "Warriors"
Airing Date: March 8, 2013
Friday, 8 PM on GMA News TV-11
The epic tale of Mankind continues this Friday on GMA News TV.
When Rome is sacked by barbarians, Europe enters a Dark Age – of war, famine and savagery. The Roman Empire, that lasted for five centuries and at its height, ruled over 60 million people, falls into ruins. Europe is fragmented…and stays divided in the next 1,500 years.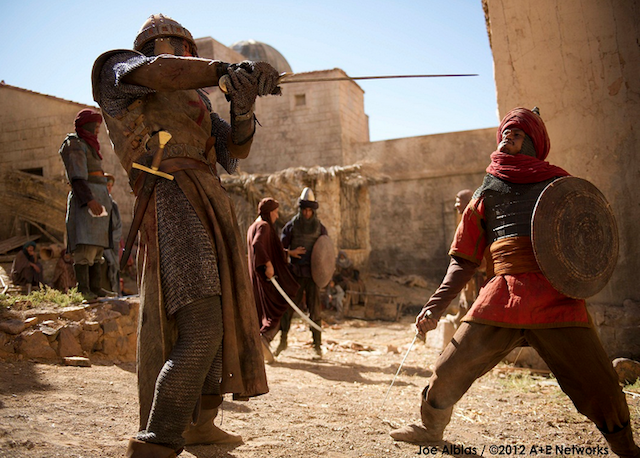 But from the fringes of the old empire, two new forces remake the world. From the sun-baked South, the Arabs, funded by a gold rush, unite under the banner of Islam. From the frozen North, the Vikings rejuvenate the cities of Europe, travel to America and become Christian knights. The stage is set for a clash of civilizations - the Crusades.
First aired on the History Channel, this episode tells the story of how new beliefs have propelled mankind forward, united us and torn us apart. Narrated in Filipino by Jay Taruc, "Mankind: The Story of All of Us - Warriors" airs this Friday, March 8 at 8 PM only on GMA News TV Channel 11.