BuyACar acquires vehicles from BDO
BuyaCar, Inc., a venture of Esquire Financing Inc and Capitalife Lending Inc., acquired hundreds of pre-owned vehicles from BDO Unibank Inc (BDO). The bulk purchase was formalized last February 27, 2013 at the Fernando Amorsolo Room of the BDO Corporate Center in Makati. The company partners with banks and dealers for asset disposal to build its inventory of vehicles.
Buyacar specializes in pre-owned vehicles and sells them via financing of up to 36 months at no down payment. They offer a wide array of models of known brands like Toyota, Honda, Mitsubishi, Nissan, Hyundai, Kia, Mazda, Isuzu, Chevrolet, and many others.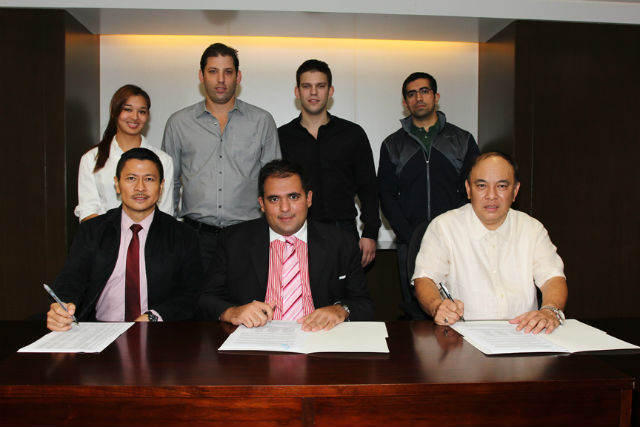 Seated (L-R): BDO Asset Management Group Senior Assistant Vice President Emmanuel R. Apilado, Esquire Financing Inc. President and Chief Executive Officer Rajan Uttamchandani, BDO Asset Management Group Vice President Antonio M. Cruz. Standing (L-R): Esquire Business Development Manager Isabel Olbes, Capitalife Lending Inc. Chief Executive Officer Steve Borsuk and Vice President Amit Borsuk, Esquire Vice President Ravi Uttamchandani.
According to Capitalife chief executive officer Steve Borsuk, "What Buyacar is offering is a lease-to-own scheme that is very much similar to the American system of financing. This is the first of its kind in the country." He said their primary target market are those who need assistance in buying vehicles and this scheme makes it possible.
Mr. Uttamchandani, president and chief executive officer of Esquire Financing Inc. said, "Our vision is to service the market with affordable cars at flexible terms. There are 4 million transient workers in Metro Manila who take public transport, some of whom are capable of owning their own vehicles. Transportation is an issue for everyone. Our proposition solves an issue. Who wouldn't want to own a car? Every person aspires to own his or her own vehicle."
Buyacar also offers upscale brands like Volkswagen, Dodge, Ford, Subaru, BMW, Mercedes Benz and Porsche. "Buyacar accepts trade-ins to help individuals upgrade and buy their dream car," Borsuk adds.
Buyacar is located at Capitalife Building, 315 Sen Gil J. Puyat Avenue, Makati City, in between the offices of Pag-Ibig Fund and Land Bank. The company has multiple display sites within Makati, and soon at new prime locations in Quezon City and Alabang. For more information, visit
BuyACar's online portal
.
Press release and photo from BDO