'Wagas' goes to PUP for its fifth episode
Every week, GMA News TV's weekend docu-drama "Wagas: Mga totoong kuwento ng pag-ibig" showcases extraordinary love stories of real people. Its first four episodes, featuring mostly the stories of prominent people like Senator Miriam Defensor-Santiago, Chef Boy Logro and radio DJ Nicolehyala, were well-received by online fans and followers of Wagas (link to Wagas social media plug).
"Sobrang ganda po at nakaka-inspire. Gagawin ko na siyang habit every Saturday night," Mark Belen Mendoza tweeted.
For its fifth episode, 'Wagas' will feature the love story of college sweethearts Tom Fernandez and Jezaline Clemente, whose love blossomed when they were students at the Polytechnic University of the Philippines (PUP). The "Wagas" production team chose the university as the main setting of the 'Wagas' episode airing on March 9 in GMA News TV.
Theirs seemed like the perfect relationship. As an idealistic student leader, Jeza dreamed of a bright future, while Tom was more than willing to help make them come true. They were young, and they thought they had all the time in the world to be together. But, everything changed when Jeza was diagnosed with leukemia.
Tom, a Broadcast Communication student, will be portrayed by Kapuso artist Alden Richards, who was welcomed warmly by the student body during the "Wagas" taping February 18, 2013 at PUP Main Campus. Meanwhile, Jeza, a student council leader, will be portrayed by Kapuso actress Andrea Torres.
Here are some behind the scenes photos from the shoot: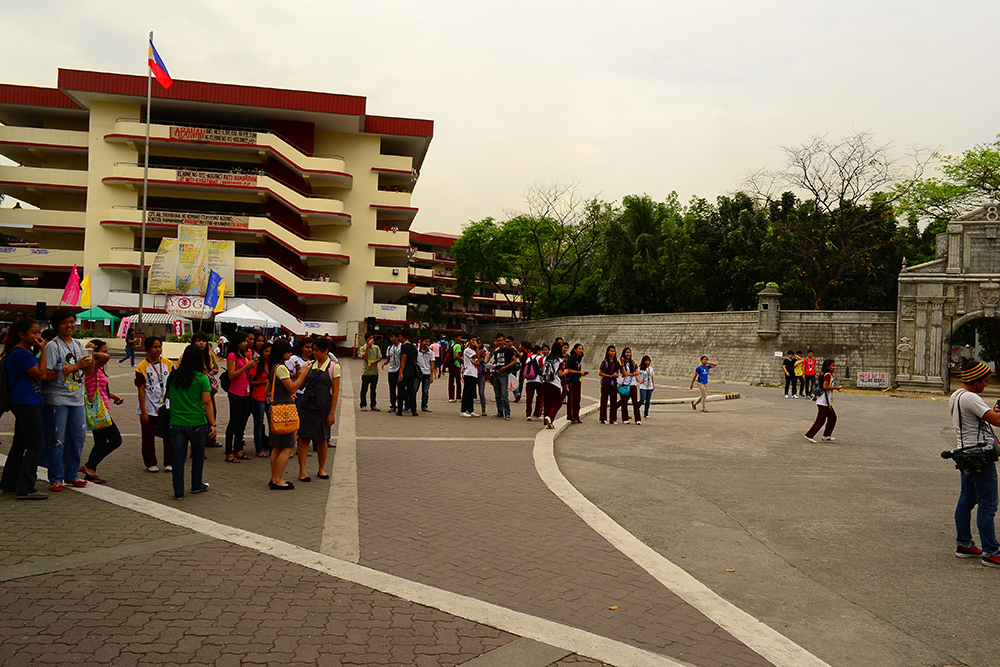 The 'Wagas' team arrived at PUP's main campus around 8:00 AM. By the time their cameras started rolling, students filled the PUP Freedom Park to watch the shoot. (Photo by Cyril dela Cruz)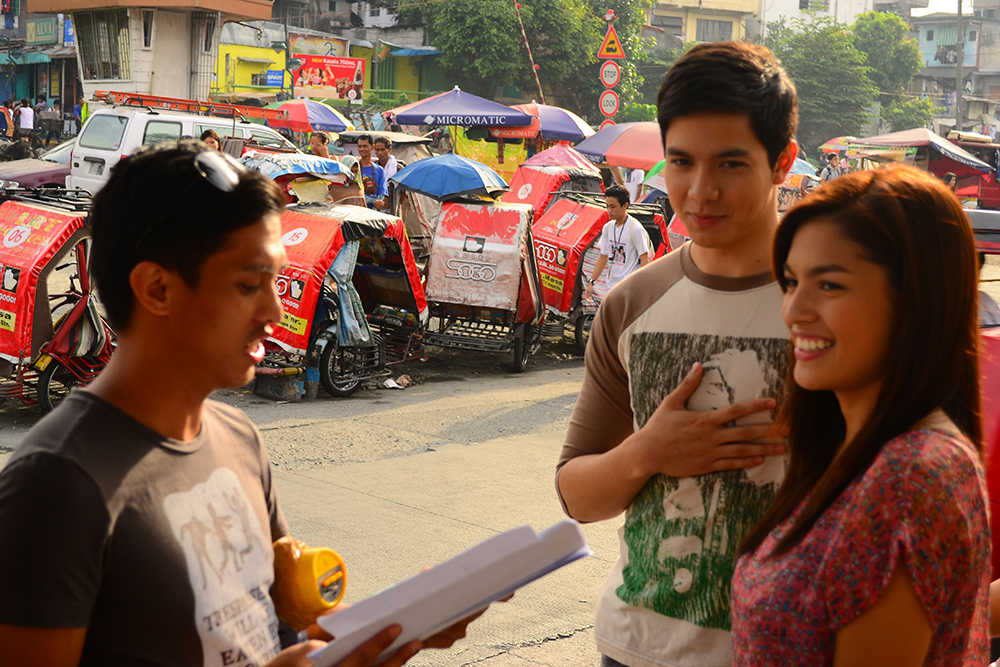 'Wagas' assistant director, Michael Cardoz (left), briefs Alden and Andrea about a scene right outside the campus. The Kapuso stars were both excited to portray the college sweethearts. (Photo by Robin Garcia)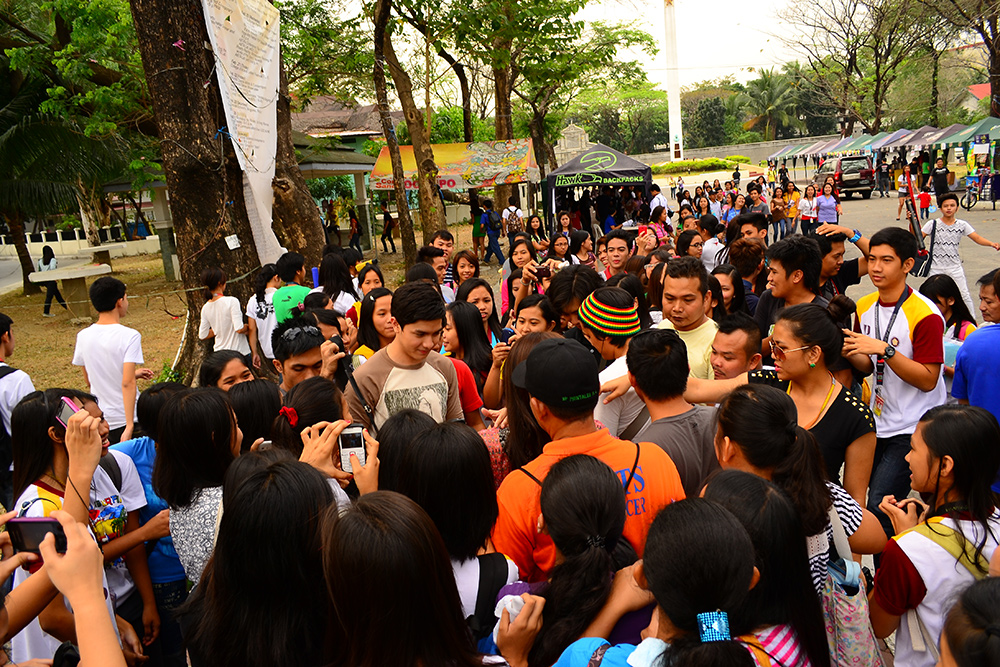 Alden (center, in brown) gladly gave autographs and agreed to have his picture taken with PUP students who eagerly approached him between takes. (Photo by Cyril dela Cruz)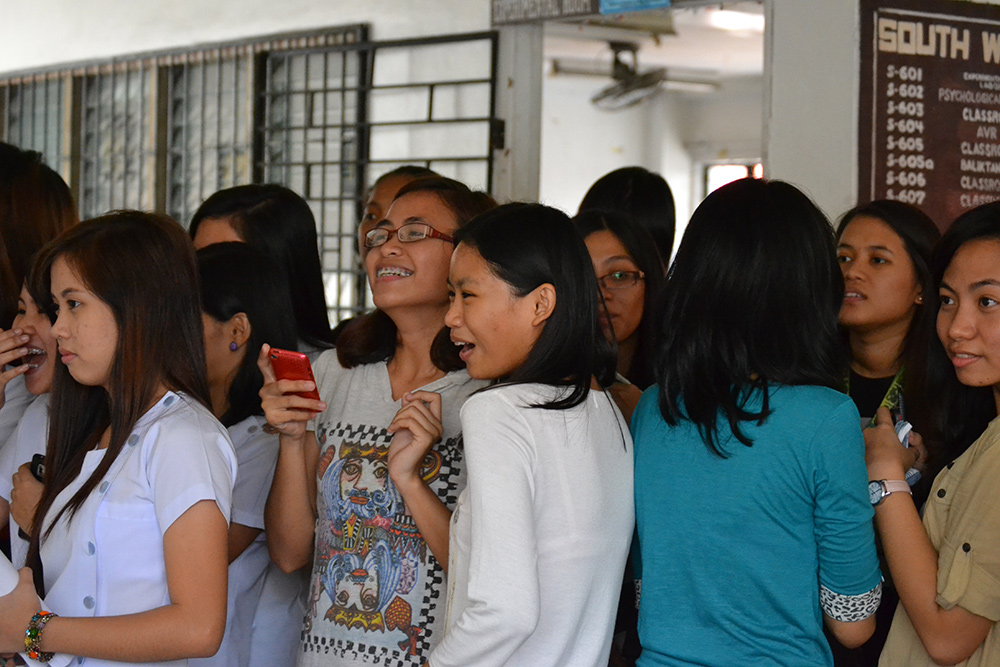 Students who were on their way to their classes paused to catch a glimpse of Alden and Andrea on the set of 'Wagas.' Most of them were all smiles at the sight of the Kapuso artists visiting their campus. (Photo by Robin Garcia)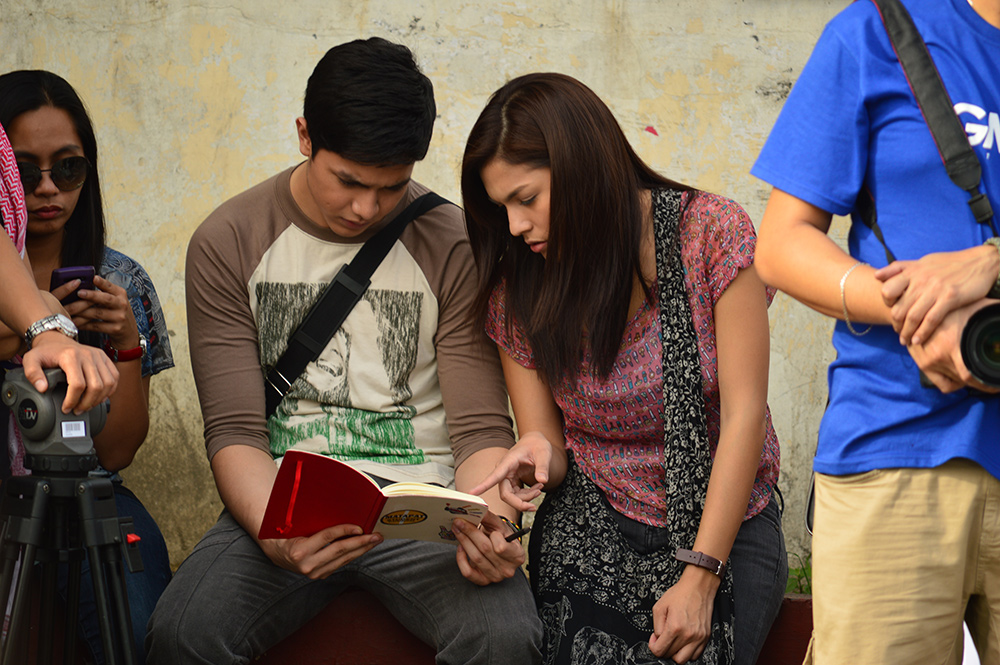 It was the first time that Alden and Andrea were paired for a show. Though they have their respective love teams, the Kapuso artists showed chemistry onscreen and shared rapport offscreen. (Photo by Robin Garcia)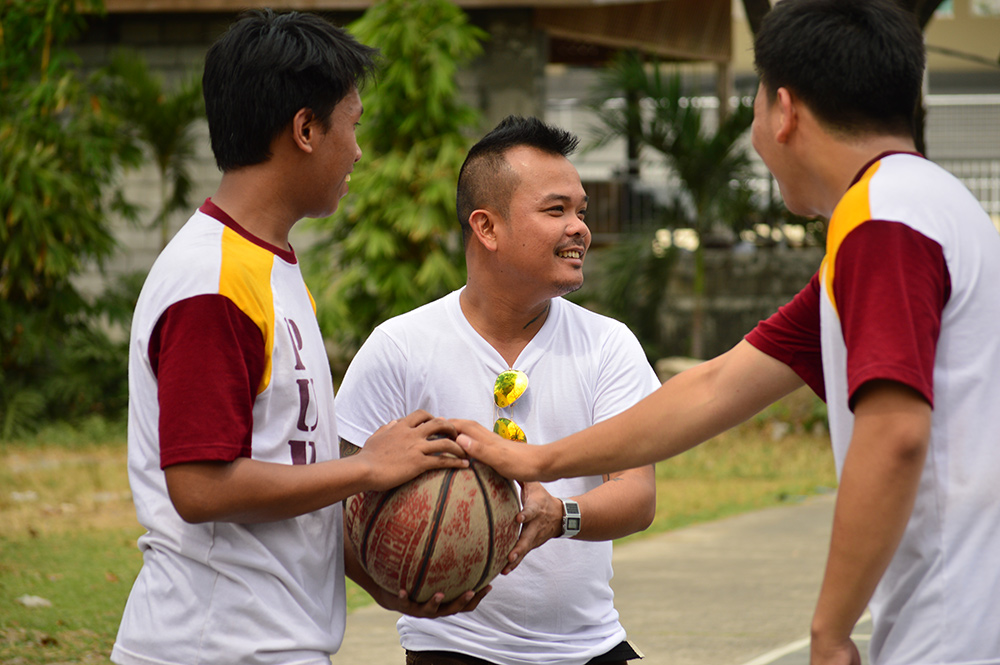 Direk Rember (center), known for his unique concepts, started in the business in 2006. He currently directs other GMA Public Affairs shows, but 'Wagas' is his first docu-drama stint. (Photo by Cyril dela Cruz)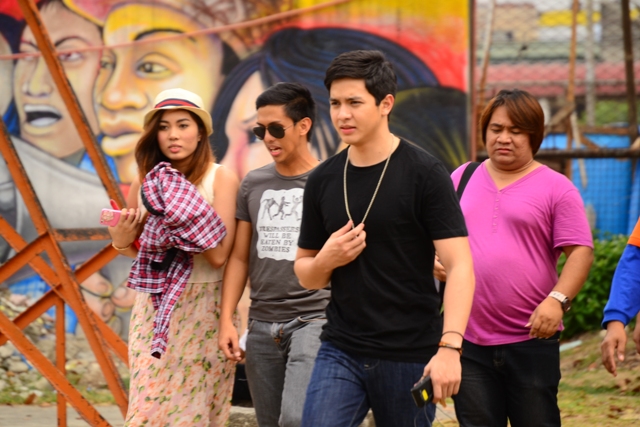 Alden arrives at the next scene with 'Wagas' stylist Trisha Jarabelo and assistant director Michael Cardoz. He sported a simple black shirt that according to a PUP student named Jessica, looked "perfect on him." (Photo by Robin Garcia)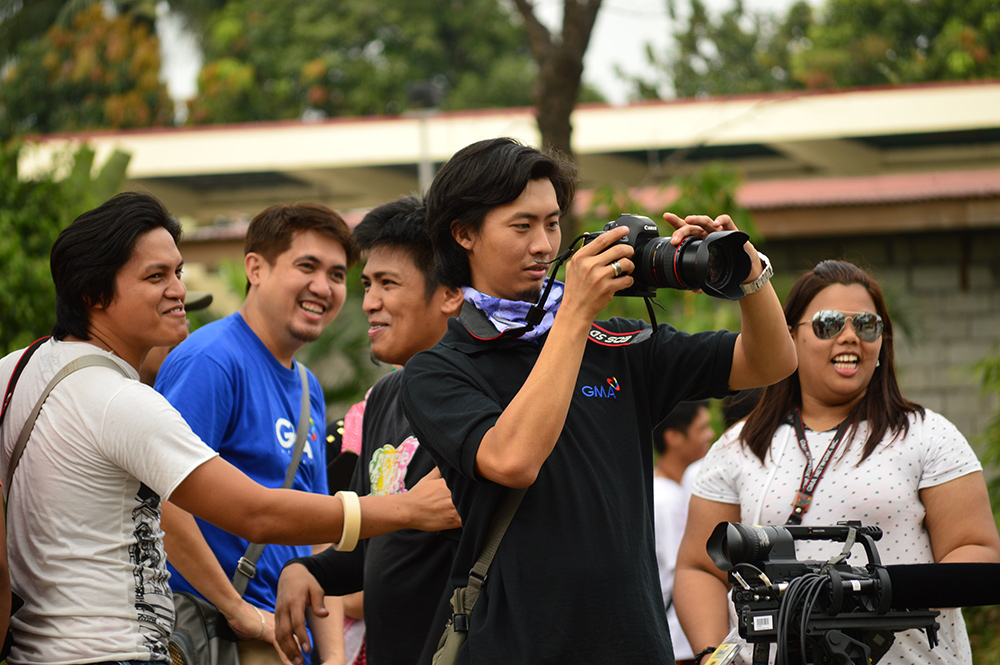 According to 'Wagas' executive producer Joni Mosatalla, the 'Wagas' production team's positive attitude and dedication makes every shoot a whole lot lighter for them. (Photo by Cyril dela Cruz)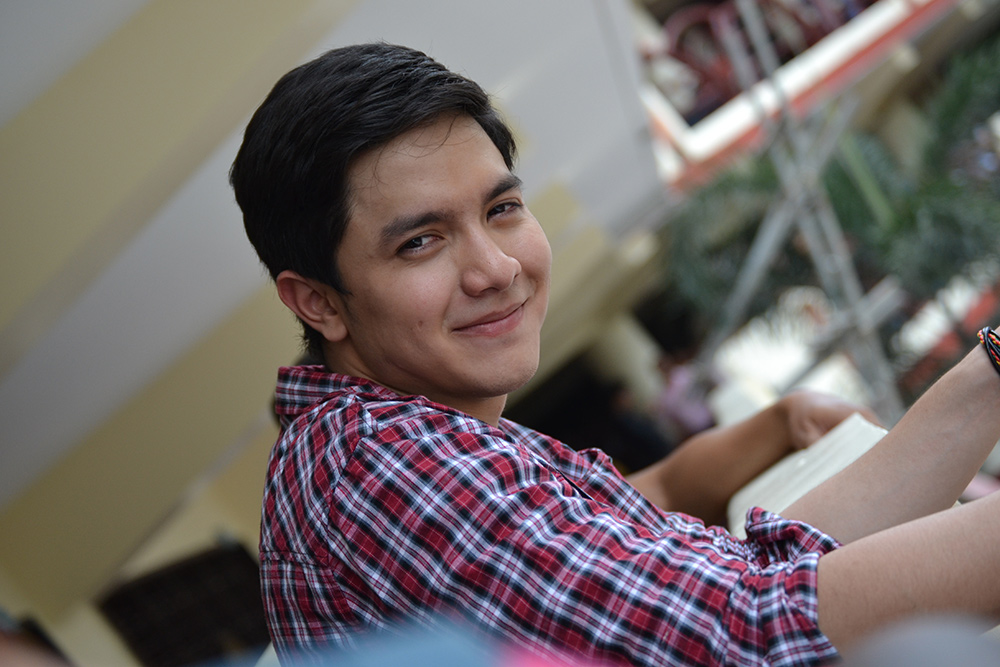 After a half day of taping and despite the heat, Alden managed to flash a sweet smile when he spotted the camera. (Photo by Serin Trazona)


Follow 'Wagas' on Facebook and Twitter for more updates about the show. 'Wagas' airs every Saturday at 7 PM on GMA News TV. -PF, GMA News