Education and sacrifice on Jay Taruc's 'Tawid Eskwela'
"TAWID ESKWELA"Dokumentaryo ni Jay TarucMarch 11, 2013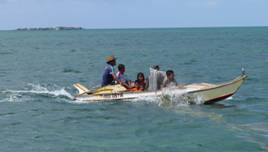 Tawi Tawi, the southernmost part of the country, has been in the news lately because of the ongoing conflict in Sabah.
But unbeknownst to many, there are equally imperative matters to be addressed in the province. One is education.
The students from the remote island of Sitio Siculan have to travel for almost an hour by sea just to reach the mainland of Sibutu. The elementary school is situated there.
And to aggravate the situation, the kids have to stay for 5 days in the barangay hall because travelling to and fro is very pricey for the families to handle.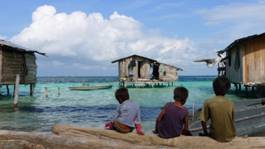 Jibal, a 12 year old Tausug, acts as both father and mother to his younger siblings during school days. Because of extreme poverty, he only serves them rice porridge with salt, for breakfast, lunch , and dinner. His father harvests "agar-agar," a kind of seaweed that surrounds the whole Siculan Island. If fortunate, they can buy noodles or sardines. The family has no choice but to sacrifice in the name of education. The children are driven by their passion to finish school.
Catch
"TAWID ESKWELA"
this Monday on I-Witness, after Saksi.