DDB Philippines wins Anvil Award for first Philippine Popular Music Festival
The first Philippine Popular Music Festival (PhilPOP) entry of marketing communications agency DDB Philippines won an Anvil Award of Excellence at the 48th Anvil Awards.
Organized by the PhilPOP MusicFest Foundation chaired by Manny V. Pangilinan, the project was cited "for establishing an artistic revival and renewed pride in Filipino musical ingenuity via a songwriting competition that drew almost 3,000 entries, creating a new generation of Original Pilipino Music."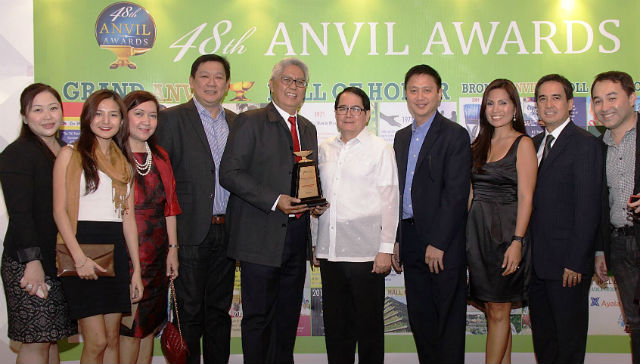 Winning team for OPM.
In the photo during the awarding ceremony on March 6 are representatives of PhilPOP MusicFest led by executive director Ryan Cayabyab (5th from left), organizing committee chairman Ricky Vargas (6th from left), Maynilad SVP Pato Gregorio (seventh from left), and Maynilad head of advocacy and marketing Patricia Hizon (eighth from left), together with members of DDB Philippines led by managing director John Lucas (4th from left) and PR business head and COO Timmy Jayme (2nd from right).
The annual recognition is organized by the Public Relations Society of the Philippines to award excellence in public relations practice.
Press release and photo from DDB Philippines
Go to comments