'Bayan Ko:' The Final Episode
BAYAN KO: The Final Episode
Airing Date: April 21, 2013 (Sunday), 7:15 PM on GMA News TV-11

GMA News TV's production team recreates a typhoon, the flooding of the municipal hall and a series of dramatic rescues in the powerful conclusion of its 1st Original Series "Bayan Ko."

A decade of wanton and illegal logging leaves the watersheds of Sibilan vulnerable when a major storm hits. The result: a massive flash flood, causing the death of hundreds of civilians.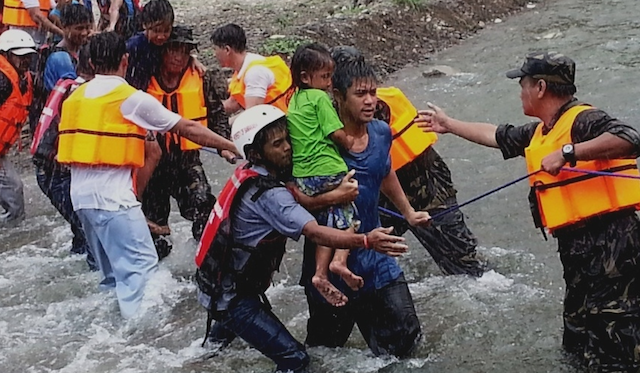 Rocco Nacino as Mayor Joseph Santiago, faces a disaster head-on in the final episode of Bayan Ko.
How Mayor Joseph Santiago and his staff respond to the disaster, even with their own families in danger, paints a moving picture of what political leadership can be.
Bayan Ko's finale is more than just an action packed closing. It provokes discussion about the long term impact of corruption ... and the drastic need for elected officials to step up and practice good governance.
Tackling issues almost never touched by mainstream dramas – bureaucracy, corruption, education, bidding for government projects – Bayan Ko throughout its run has managed to exceed target ratings for the channel and bring in a whole new audience to GMA News TV.
The groundbreaking series - Bayan Ko - ends this Sunday, April 21, at 7:15 PM only on GMA News TV Channel 11. It's a TV event that should not be missed.
Follow Bayan Ko on Facebook and Twitter.