Pop Talk reviews Metro Manila's best Korean food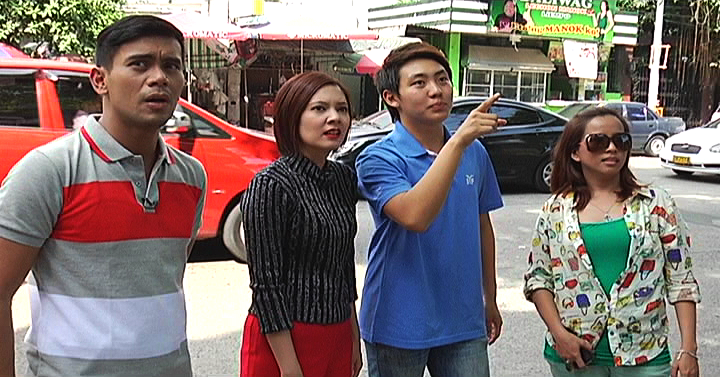 If you think that Korean influence on Filipino culture is limited to Psy's latest YouTube hit or the more recent Gwiyomi craze, think again. Korean pop culture is more popular than ever among Pinoys. Catchy Korean pop songs are becoming staples on radio, TV, and online. Hip clothing, colorful makeup, and trendy hairstyles popularized by Korean artists are in fashion. And almost everywhere you go in Metro Manila, there are restaurants serving grilled marinated beef with kimchi.

Not about to miss out on the Korean trend, "Pop Talk" host Tonipet Gaba explored some of Metro Manila's Korean neighborhoods to check out what kinds of Korean food, fashion, and other products they had to offer. He was joined by Kapuso actress Chynna Ortaleza, blogger Earth Rullan, and Manila-based Korean student Eugene Cho.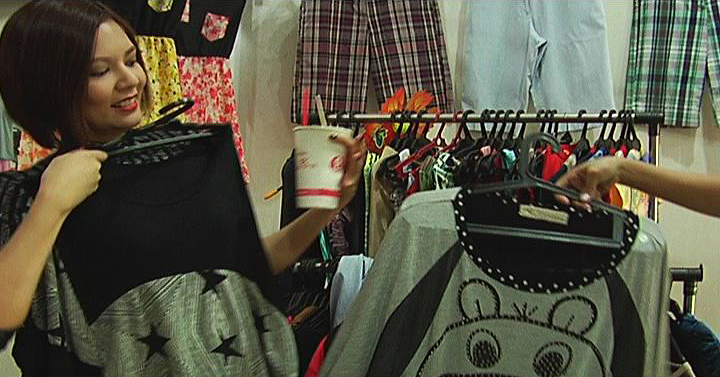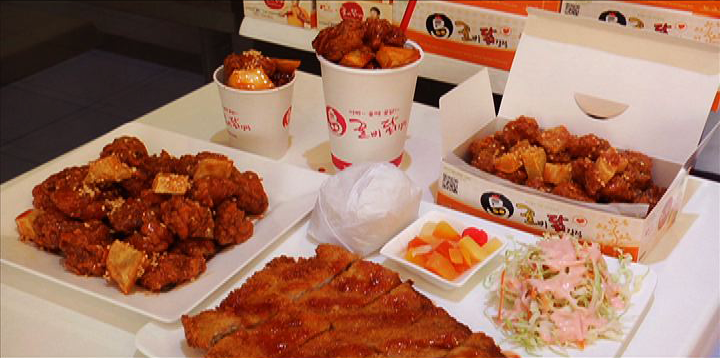 Little Korea in Quezon CIty
Location: Don Antonio Heights, Commonwealth, Quezon City
How to get there: From EDSA, ride a Fairview-bound jeep or bus until you reach Ever Gotesco mall. Don Antonio Heights is located just across this mall.

Korean ice cream, kimchi, and soju (Korean rice wine) are just some of the things sold at a Korean store in Don Antonio Heights. Fashionistas can shop at a bazaar selling Korean-inspired clothes and those looking for a taste of Korean food can visit a number of Korean buffet restaurants and fast food chains. Foodies should definitely try the "col-pop," a portable Korean fast food innovation that combines chicken pops and soda in a single cup separated in two sections. Asked if the dishes served in Korean fast food restaurants in the Philippines taste the same as their authentic Korean counterparts, Korean student Eugene answered, "This is more delicious!"

Eugene liked the food, but did Quezon City's little Korea remind him of home? "As a foreigner, I don't really go to Korean restaurants. I used to just eat Filipino food. But they have really, like, hometown taste. When I went there, I really felt that this is something like a real Korean grocery."

Final Verdict: 9/9 pop points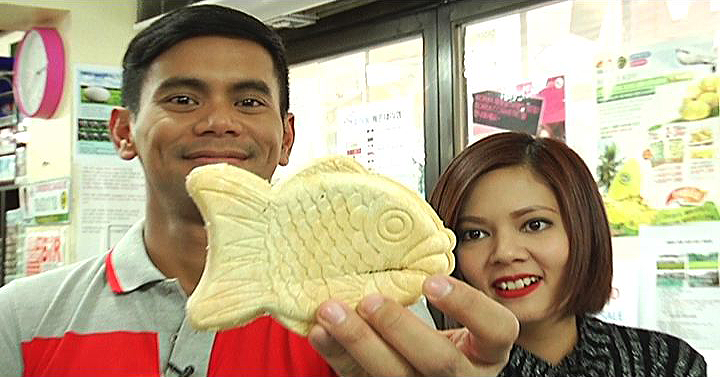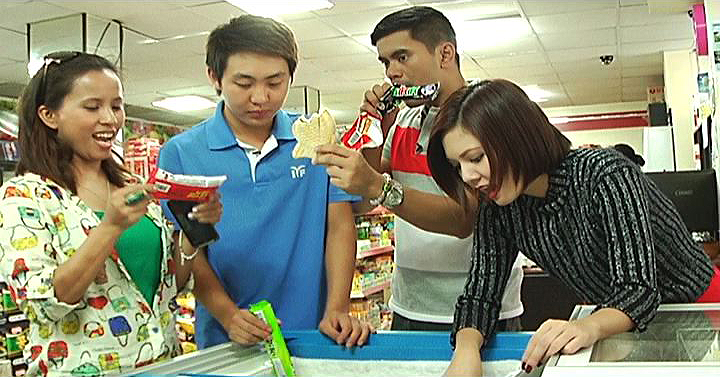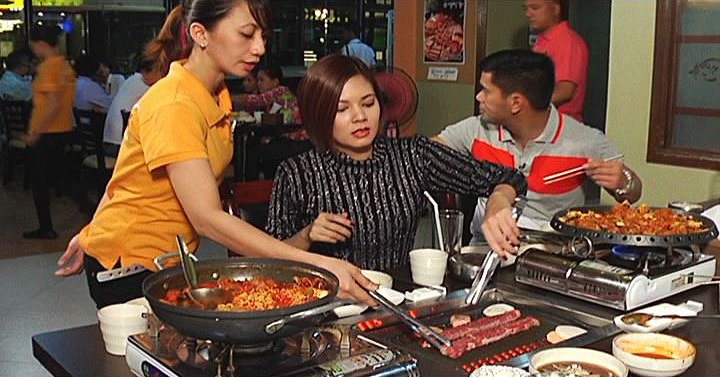 Little Korea in Manila
Location: Adriatico Street, Malate, Manila
How to get there: Go to LRT Quirino station. Adriatico-bound jeepneys are available there.

There are numerous Korean establishments on Adriatico Street, including Korean grocery stores that offer everything from samgyeopsal and Korean dumplings to household products and ice cream.

Celebrity reviewer Chynna shared one of the Korean products she likes the most. "Kami ng family ko, we go to Korean grocery to buy toilet paper because it's cheaper and it's nice. Maganda yung quality. Hindi siya agad nagfe-fade." She also loves Korean food. "Maanghang pero 'di mo matigilan."

It's no surprise that Chynna gave pop points for Manila's Little Korea. "Nung umikot kami doon, parang masaya lang na, 'Uy, ang dami mong nadi-discover na iba't ibang establishments for Koreans!' So, it's pop."

Final Verdict: 9/9 pop points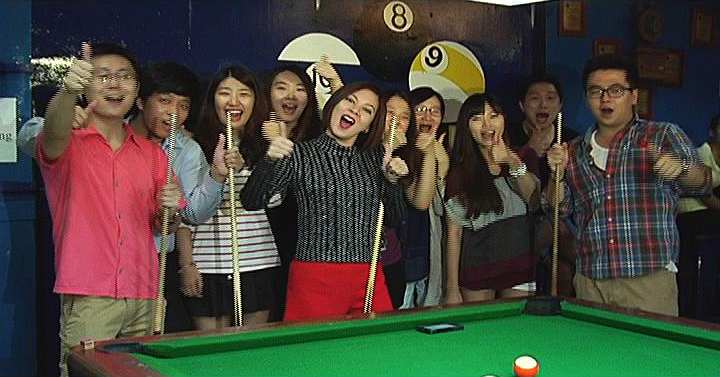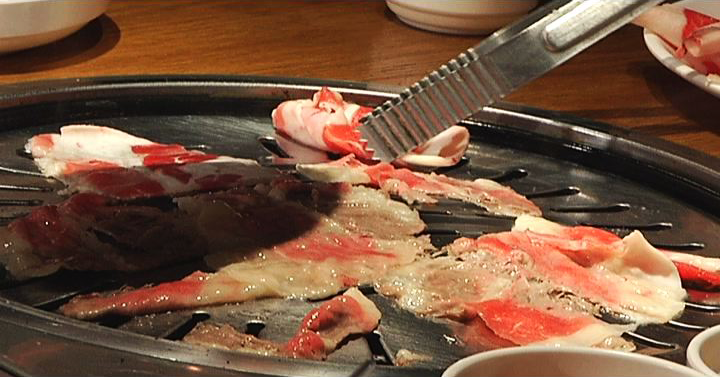 Little Korea in Makati City
Location: Makati Avenue, Makati City
How to get there: Go to MRT Guadalupe station, ride a Guadalupe-Ayala jeep and get off when you reach Makati Avenue.

Other than the usual Korean restaurants and grocery stores that can be found in other Korean neighborhoods, Little Korea in Makati Avenue also has a billiard bar frequented by Korean customers.

Blogger Earth Rullan found the place interesting: "Parang diverse yung community. 'Di lang siya actually Korean. There are other places pa so parang mag-eenjoy ka rin lalo na sa mga shopping venues."

FInal Verdict: 9/9 pop points


–Lara Gonzales/PF, GMA News