48 Hours in Singapore: A 'Biyahe ni Drew' itinerary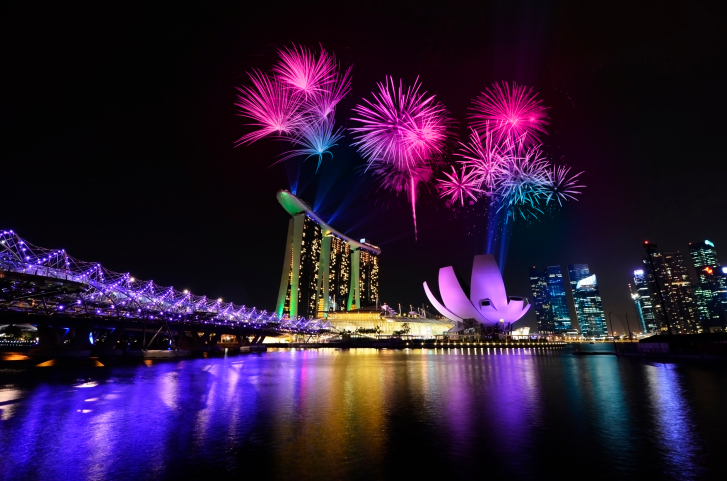 With its unique ethnic tapestry, Singapore has long been one of the top tourist attractions in Southeast Asia.
This city-state offers visitors a wide range of sightseeing and culinary opportunities. Just like any other trip abroad, an adventure to Singapore would entail much preparation and a little bit more cash. But don't fret, budget traveller! Drew has got you covered.
Quick Facts


Singapore's national symbol is the merlion—a mythical creature with the body of a fish and the head of a lion. Its name combines "mer," meaning the sea, and "lion." The fish body represents Singapore's origin as a fishing village, while the lion head represents Singapore's original name of Singapura or "Lion City."



Singapore's Changi Airport was dubbed the "World's Best Airport" in the 2013 Airport Awards.


How to get there


Get yourself to Singapore. We booked a three-hour flight with our exclusive partner: Cebu Pacific Air! They're a budget airline that offers great discounts all year round. Their regular rate for Manila-Singapore is about P8,000, round-trip and inclusive of taxes. During their seat sales, this can drop to around P4,000.


Cebu Pacific Air's seat sales sell out fast, so follow them on Facebook and Twitter to get a heads up on their promos.


Here's a tip: To avoid the usual airport crowd, we recommend you to book a flight from Diosdado Macapagal International Airport at Clark, Pampanga instead. It's only a one-hour trip by car from Manila!


Where to stay


Drew's tipid tip: When looking for hotels abroad, check for options at agoda.com. Booking hotels through their site can give you up to a 50 percent discount! They also have an app you can download to your mobile device.


Drew recommends: Rendezvous Grand Hotel | Bras Basah Road


While shooting, the 'Biyahe ni Drew' production team checked into the Rendezvous Grand Hotel. This 4.5-star hotel's interiors boast an elegant blend of local heritage and contemporary design. Each room comes with air-conditioning, a mini-bar, free wi-fi and—get this—a bathroom equipped with its own control system! You can adjust your toilet seat's temperature and even make use of its automatic cleaning feature.


The hotel is also conveniently located in the heart of Singapore's commercial and cultural district. You may opt to walk or to take cab going to top tourist attractions like Orchard Road, Chinatown, Little India, Suntec City, Esplanade, Fort Canning and the National Museum of Singapore. Two subways stations are also located within walking distance from the hotel.


A solo bedroom can cost you up to P24,000, but if you book through Agoda, you can get one for as low as P9,000.


Gusti Bed & Breakfast | Penhas Road


On a budget? Why not stay at Gusti Bed & Breakfast instead? It provides guests with a homey atmosphere for only 10 to 30 SGD per person, or P300 to P900.


Adler Hostel | Chinatown


If you're the kind of tourist that appreciates history, we recommend that you check in at Adler Hostel. Singapore's "first luxury hostel" used to be pawnshop. The owners even converted the pawnshop's old vault into a room! They call it "The Vault."


You can stay here for one night at 60 to 70 SGD per person, or P2,000 to P2,350 per head.


What to see


Marina Bay Sands


The Marina Bay Sands is a world-class luxury hotel and casino renowned for its Sands SkyPark. Non-hotel guests can dine in their luxury restaurants and bars, but only those checked-in have access to the famous Infinity Pool. From afar, the hotel resembles a yacht.


Esplanade


With architecture that resembles a microphone, the Esplanade is truly a sight to behold. It is one of Singapore's performing arts venues, regularly featuring local and international performances.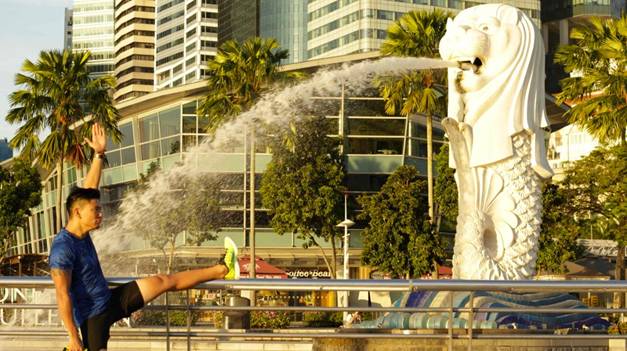 Merlion Park


Here you will find the world-famous statue of the merlion. There's no entrance fee, so you can go sightseeing and take pictures to your heart's content.


What to do


Go on a walking tour


Are you a sucker for history? Then we suggest you join one of the walking tours at www.yoursingapore.com.


"Yes, take this!" Drew says, recommending the experience to tourist families. Tour guides will give you everything you need to know about Singapore's past, complete with pictures!


Tickets for adults cost 15 SGD or P501, while tickets for children cost 12 SGD or P401.


Become "British"


If Filipinos sleep and have their siesta at 3 p.m., Singaporeans take out their porcelain cups and enjoy their tea. This is a custom that locals have picked up from their British colonizers, who occupied Singapore between the 16th and 19th centuries. A good number of restaurants and hotels in Singapore offer customers the traditional beverage.


Drew says tea is best enjoyed with finger foods like sandwiches, scones and pastries.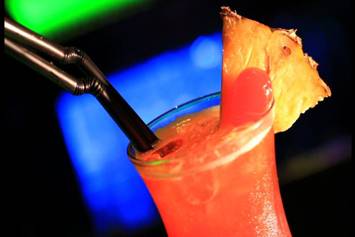 Drink the Singapore Sling in Clarke Quay


No trip to the Lion City is complete without tasting the national cocktail—the Singapore Sling. It was originally created by Hainanese bartender Ngiam Tong Boon for the Long Bar in Raffles Hotel, Singapore. Other bars in the country offer variations of the drink too.


The cocktail is usually a mixture of gin, brandy, orange or pineapple juice, lime juice and a dash of clear soda.

You can enjoy a glass for around 16 SGD or P535. (Biyahero Tip: "Clarke Quay" is pronounced as "Clark-Kee.")


Ride the G-MAX



Not a big drinker but still looking for a night time adventure? Get on the G-MAX, a reverse bungee ride that will shoot you through the Singaporean skyline. Definitely the best way to get an adrenaline rush in Singapore!


"What is the real definition of a night out in Singapore?" Drew asks. "Drinking? No. Exposing your deepest, darkest secrets while drinking with your friends? No…You drink, and then you ride the G-MAX!"


You and a friend can experience the human slingshot for only P1,500.


Where to eat


Singapore Food Trail | Raffles Avenue


The Singapore Food Trail is a 600-seater foodie's heaven with the nostalgic feel and charm of Singapore in the 1960's. Delight your taste buds with local dishes like sambal stingray smothered with shrimp paste and rojak, a fruit, vegetable and pastry dish topped with crushed peanuts. You can also choose from a wide range of noodle dishes. Down all that with a glass of Singapore's own sago't gulaman, the Bird's Nest.


Budget: 5-8 SGD/dish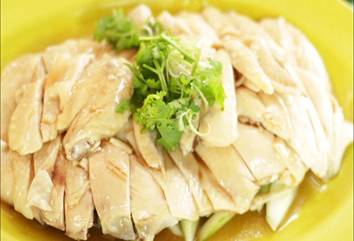 Chinatown


Of course, a stay in Singapore wouldn't be complete without enjoying a plate of the classic Hainanese Chicken Rice. Both the meat and rice are cooked in chicken broth, giving the dish its world-famous savoury taste.


"Find the long line and you'll find the best Hainanese Chicken Rice," says Drew.


Budget: P800 for 6 persons



What to buy for pasalubong


Bak kwa | Chinatown
A bag of Singaporean sliced pork or bak kwa will sure to make your friends and family back home happy. Bak kwa is a salty-sweet dried meat product similar to jerky, cut into flat thin sheets.


You can buy bak kwa in two establishments in Chinatown: in Bee Cheng Hang, which has other branches all over Singapore, and in Lim Chee Guan, which has been selling sliced pork since 1938.


Drew's Budget


Transportation (excluding airfare): P668.20


Accommodations: P2,004.60


Food: P1,670.50


Activities: P2,539.16


Pasalubong: P835.25


Total: P7,717.71


—Mara Cepeda/CT/PF, GMA News


| | |
| --- | --- |
| | Biyahe ni Drew on Facebook |
| @biyahenidrew | Biyahe ni Drew on Twitter |