Pinoy comic artist invested $12 to land dream job
When you look at Leinil Francis Yu's work, you wouldn't think that he was someone who was professionally untrained.
At 36 years of age, Yu is a Filipino artist who has been working for the world's top comic book companies, according to an Asian Journal
article
.
He has been working for Marvel and DC since 1998 and has illustrated art including cover pages for Wolverine, X-Men, Superman: Birthright, Batman/Danger Girl and New Avengers.
Yu is now considered among the ranks of the Filipino comic artist greats with his pseudo-realistic style and experience in the industry.
In his
deviantart account
, he says that "Gritty and rotting" are his favorite art styles.
Yu had no formal training to become a professional comic book artist.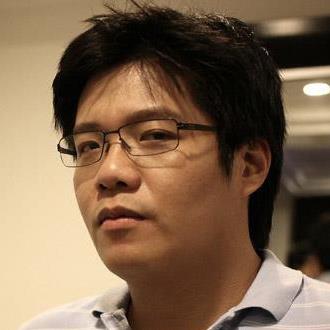 Living his dream: comic book artist Leinil Francis Yu
Instead, he spent $12 on Stan Lee and John Buscema's "How to Draw Comics The Marvel Way," which sparked his interest and talent in drawing early on.
"I figured I was better than the other kids early on so I've been the 'artist guy' in school since childhood. I drew all the time in school, even during exams," Yu told the Asian Journal.
"I wish I could find my notebooks," he wistfully said.
He mentioned that he observed others' work and emulated their style until he was able to produce his own.
One of the people he looks up to is Filipino-American comic artist Whilce Portacio, best known for illustrating the X-Men from the 80's and 90's who was instrumental in his success in the industry.
Yu worked as Portacio's apprentice from 1995 to 1996 for his project, Wildstorm.
Portacio then sent Yu's portfolio to Marvel, which was awed by his drawing style and hired him immediately, making him work on Wolverine, at the time its fourth-best-selling book.
"I actually had smooth sailing from the get go. Marvel and DC have been good to me and I was always lucky to be in high-profile titles," Yu said.
His recent works include The Indestructible Hulk, the retelling of the story of scientist Bruce Banner who becomes a green ferocious gargantuan man whenever he gets angry.
With 15 years of experience under his belt, Yu is still young as a comic artist and still hopes to learn more and hone his drawing skills.
"I intend to keep getting better and learn new things. The Internet is a great resource. Artists that I would've never have heard of turn out to be huge influences on my work. Lots of new things to explore," he said.
— Andrei Medina/BM, GMA News