Full Transcript
:

Tingting Cojuangco on 'Kandidato 2013'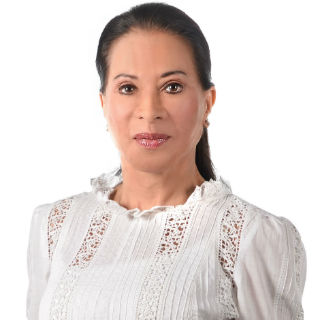 "You know sometimes, it's hard for pretty girls to be type-casted," admitted Tingting Cojuangco to GMA News anchor Arnold Clavio and GMA News Online Editor-in-chief Howie Severino during an interview for the GMA News' Special Election Series "Kandidato 2013."
In the same interview, the senatorial candidate shared her thoughts on the Sabah Stand Off, her supposed candidacy as ARMM Vice Governor, the validity of historic claims, and her personal definition of what it means to belong to a political dynasty.
"Hindi kami dynasty," says Cojuangco of her family.
--
Airing Date: March 14, 2013
ARNOLD CLAVIO (AC)
: Magandang gabi, mga Kapuso. Ang makakasama po nating kandidato ngayong gabi, dating Governor Margarita "Tingting" Cojuangco. Good evening po, Ma'am.
TINGTING COJUANGCO (TC)
: Hi, Arnold. Good evening.
On the recent Sabah stand off

AC
: Mainit ang Sabah issue at kayo ay isa sa mga napapagbintangan ba o kayo ba ay supporter, kasabwat financially. Kasi 'di ba maraming binatong ano, pero ano ba ang una, tingin ninyo dito sa Sabah issue po?
TC
: I think that word, conspiracy, is overused these days. Actually, I have a PhD and and a Masters degree in history so itong Sabah issue are ... pinapag-aralan ko bilang historian. And you know the history of Sulu is really very beautiful-- from the coming of Islam, the Sulu Sultanate and how they relate to South East Asian countries or to Hadhramaut in Yemen, they're very interesting. Pero to be a conspirator is incorrect. But they are my friends. Boy Saycon is my friend, Sec. Gonzales is my friend and the Sultan especially is our friend.
HOWIE SEVERINO (HS)
: So did you have any knowledge on this action in Sabah before it actually happened?
TC
: No, Howie, wala akong alam. But I think that's a very good question for the intelligence, you know, of the uniformed personnel of Malacañang. Wala ba silang intelligence? So I think they failed on that aspect.
AC
: Pero tama po ba na 'yung mga Kiram ay pumunta doon nang armado at para i-claim ulit 'yung Sabah?
TC
: Actually, to claim it is a statement that they've been trying to do. Noon pa 'yan, noong time ni Marcos, Macapagal, Ramos. Talagang gusto nilang kunin 'yung Sabah at binabayaran naman ng Malaysian government sila 'di ba? So there is a recognition that it is theirs. Now to go there with their arms is a precaution on their part because they didn't know kung paano sila i-a-accept. If they walked in or sailed through they may have been arrested, but the arms, which is what the Muslims really want, in the absence of a kris, you know, is for their protection in case they are attacked. For the aim of wanting to claim Sabah. Kasi wala namang nakikinig sa kanila dito sa Pilipinas. It's been a long time.
HS
: Naiwasan ba sana itong kasalukuyang crisis?
TC
: Kung 'yung sulat ay nakita ng presidente, kung ibinigay sa kanya sapagkat 2010-2011 and 2013 ay may sulat na 'yung Sultan of Sulu at wala siyang sagot. So I think this precipitated the ...
HS
: Ano sana ang nagawa ng pangulo?
TC
: Dapat sinagot 'yung sulat. Marami naman siyang abugado, you know, at may mga abugado naman siya sa office niya from the different provinces, even from Sulu. They could have said to him, "Well let us sit down, let us study the matter, get historians to look into this, to come back with a chronology of events and we can propose this letter to the Malaysian Embassy." Bakit kailangan ng timeline? Hindi 'yun pwede na walang timeline?
AC
: Pero as historian po, may valid na claim tayo sa Sabah?
TC
: Yes. From 1675 this claim is true. Well, can I relate the story? Do we have time? There were two cousins, one was Mudin and the other one was Muadin. Those were their names and one, si Mudin, recommended his cousin to be the Sultan of Brunei. In time, they were competitors in the economic development of Brunei and so when they were fighting over money... income, they had famine because each had imposed a modern day embargo on the goods.
HS
: Anong century ito?
TC
: 1675, 17th century. So that Muadin sent an emissary to the Sultan of Sulu-- Bakyar was his name. The Sultan of Sulu helped him and their people killed Mudin and as a reward for defending the throne of Brunei, ibinigay 'yung Sabah.
AC
: Pero ma'am, kung may historical claim, tama ho ba 'yung narinig natin na policy ni Pangulong Noy? Kasi 'yung impression sa kanya, in-abandon niya 'yung fellow Filipinos doon. May tinatawag pang betrayal of public trust. May mga violation po ba ang pangulo sa saligang batas?
AC
: I believe that the Muslims and other Filipinos thought that. I don't mean to criticize my nephew but I am just saying this from a historical point of view, these events will come down in history and that many people expected that he would say "This is Filipino blood so Malaysia, let us get on each other's telephone, exchange of ambassadors. These are my people." So that is what many people expected him to do.
AC
: Hindi 'yung umuwi na kayo at kakasuhan namin kayo, hindi ganoon?
TC
: You know, the Tausug, one must know their culture. Kasi itong mga Tausug, hindi 'yan mag-give up. The honor of one that you shame is the honor of the community. They have the [Marathabath] in Lanao but it's [Marathabath] also in Sulu. This is when you destroy their honor and their pride, you can expect retaliation.
HS
: So ano sa tingin ninyo ang mangyayari ngayon? Kasi hindi pa ito tapos at mukhang parang dumadami pa 'yung Pilipinong armado. Alam naman natin na halos porous 'yung border. Bukas 'yung borders nitong dalawang bansa. Posible bang humaba pa ito? Kasi mukhang nagiging guerilla war na ano...
TC
: I think hahaba ito because like today, there were MNLF warriors who went there, of course, by boat. Of course it will continue. But what is sad about this is that we have not gone table, square table, triangle table, whichever table it is to discuss, because there should be a unilateral ceasefire. I believe strongly on that and there should also be an exchange of prisoners before peace could come, therefore ... and a discussion between the countries.
On her supposed candidacy as ARMM Vice Governor
AC
: Ma'am, iwanan po muna natin ang Mindanao. Pero mukhang doon ang inyong residency status? Wala na kayo sa Tarlac? In Maguindanao, you were running for vice governor for ARMM? Dalawa tatakbuhan ninyo? Senador tapos after nito, tatakbo kayong vice governor?
TC
: I was going to run for vice governor until Noynoy postponed the elections. My partner was Datu Pax. I think what's important is that the deportation will cause many jobless people and homeless people in the Philippines. I speak about the deportation of the Filipinos there from North Borneo.
On the validity of historical claims
HS
: Balikan lang po natin 'yung kasaysayan, dahil nabanggit n'yo na historian kayo. Sa tingin n'yo, ano ba ang papel o place ng mga historic claims sa modernong sistema natin ngayon? Kasi nga may mga international law na at maalala natin na 'yung China ay may claim din, based on historic claims din, na hindi kinikilala ng Philippine government dahil ang Philippine government ay sinasasabi sa China at sa buong mundo na ang kinikilala natin ay 'yung International Law, International Legal Institutions. Are you saying na may validity itong mga ganitong klaseng historic claims?
TC
: Yeah, they definitely have validity. When you speak about the Scarborough shoals, you're talking about the Scarborough ship that sunk in the 17th century and you're talking about a map during the Yuan Dynasty of about 1400 where the map of China claims in dotted lines that the shoals are their property. However, during the Spanish period, Velarde, the chronicler had included it in the property of the Philippines. So we should really look into the historical claims because these two are similar.
HS
: Wouldn't it lead to endless clashes between modern systems and itong mga historic claims? Paano na lang po kung may sumulpot na descendant ni Rajah Sulayman at sinabing may claim ang pamilya n'ya sa Tondo, sa Pasig River, sa Manila. Kung maniniwala tayo na may validity ang mga historic claims, dapat pakinggan rin natin 'yung mga ganitong klaseng claims.
TC
: Nobody has set claim over Manila and there are no descendants of Rajah Sulayman because they're really from Brunei so there's no --
HS
: But theoretically kung meron, kailangan nating pakinggan?
TC
: I think the two most outstanding issues now are the shoals and Sabah because Sabah now, the payment of the rental, you know, is a revelation that it is owned by somebody else, not Malaysia.
On how she is perceived by the masses
AC
: Kumusta na po 'yung kampanya? Kasi kilala kayong modelo, socialite. Naibababa n'yo ba sa masa ho 'yung kampanya n'yo? Nakaka-reach out po ba kayo sa kanila?
TC
: I cannot shed the way this image of having been a model. Inspite of all the degrees that I have -- Philippine Public Safety from the National Defense College of the Philippines, Philippine History, my Anthropology in UP, Doctor of Criminology and Philippine History and Masters degree in Philippine History. I have a degree in Public Safety from the National Defense College of the Philippines. You know sometimes, it's hard for pretty girls to be type-casted.
AC
: So, anong ginagawa n'yo para maparating ito sa masa which is vote-rich?
TC
: I appeal to the women, sapagkat lahat ng mga kababaihan, they have the same concern 'di ba? Food on the table, tuition fee for the children, husbands... kung 'yung daang matuwid ay dilim, we worrry about our safety. We're the first ones our children go to kapag sila ay nasasaktan, you know so I appeal to the women on womanhood
On DOH's "no home birthing policy"
AC
: Ngayon po, ipinagbabawal na yatang manganak sa bahay, sa loob ng bahay. So 'pag pinalad kayo sa Senado, ano hong pwedeng, kasi hindi naman ho kaya ng iba na bumaba sa ospital na mula bundok or bumiyahe ng malayo na dagat ang dadaanan.
TC
: Actually, makikita mo, napakalakas ng mga kababaihan because we're willing to give birth in our homes, in the mountains, like you said, in the islands like Samal Islands. They don't have doctors there or hospitals. It will take you eight hours, five hours to get to the town proper if there is a hospital. But the midwives are good. Sanay na 'yan.
On the difference of local and national campaigning
AC
: Ma'am, parang national itong position ano, senado, pero may experience na rin kayo sa pagiging governor. Ano ba 'yung mas madaling kampanya? Siyempre maliit lang 'yung iikutan n'yo sa Tarlac pero ito po, pang buong Pilipinas na ito.
TC
: The governorship is really much easier. 'Yung when I was the governor of Tarlac, that was '92, there was lahar and they were on 382 barangays. But I went around for two years every year. Every year, I covered 385 barangays, looking at the farmlands, giving the farmers fertilizer at mga binhi and taking the children and weighing them for their bodies and healthy brains. But this national is so difficult. But I think the very immediate problem is noong ako'y gobernadora, lahat ng streamers ay nasa likod ko. Vote mayor, president, senators, but you were so concentrated on yourself, selling your programs to the people na nakakalimutan mo na may mga senador pala sa likod mo na may poster or presidente. So what is important is we have the candidates who are really dedicated to us and like us so they will mention us. Otherwise, we are lost in the local government elections.
On political dynasties
HS
: Miyembro kayo ng Cojuangco clan na maari nating sabihin na pinakasikat na political family ngayon. May constitutional provision "the state shall prohibit political dynasties as may be defined by law." How would you define political dynasties?
TC
: I don't know. I've been asking that of those who interview me nga. Ano bang ibig ninyong sabihin sa political dynasties? Well I will attempt to define that. To be a political person means, para sa akin, that you attend to kung anong kailangan ng iyong constituents but at the same time, you have to fight for certain principles, 'di ba? That's why political parties are essential, kasi kung ano ang party stand, doon tayo sa party stand maski na hindi nga natutupad 'yung party stand, but that's part of politics 'di ba? Sa palagay ko, 'yung aking politics is that it's like nandiyan na naman 'yung nanghihingi ng reseta, that's understandable. Walang pambayad ng tution fee ang mga constituents. Sa akin, political is really a duty because of politics. making friends with people, understanding them, 'yung ganon. Pero the dynasty for me is, napakataas naman ng mga pamilya na hindi mo na sila pwedeng i-abot 'di ba? That's why the title should be changed. Perhaps, it should not be a political dynasty because sa akin, politicians may be humanitarians but a dynasty means you are totally unreachable.
HS
: Pero nasa ating saligang batas na nga at pwede lang baguhin through constitutional ammendment. Pero ayon nga sa saligang batas natin, pino-prohibit 'yung political dynasties as defined by law. Kasi kung nasa senado na kayo, lawmaker na kayo, kaya ko kayo tinatanong, would you be willing to sponsor a bill or approve a bill or create a bill that would prohibit political dynasties?
TC
: I think, Howie, we got to look at it na bakit ipo-prohibit mo 'yung political dynasty kung talagang nagsisilbi naman 'yung pamilya 'di ba sa mga mamayan? 'Yung aking political dynasty, for example, 'yung lolo ko ay naging general. General Adriano Dayot Hernandez of Iloilo. 'Yung aking lolo ay nag-finance ng Cavite Mutiny. Crisanto Mendoza at delos Reyes, they are in themselves a political dynasty but that was 1898. I mean, how far do you go back? Gaano ka-past in history kung ikaw na nga ay serving the people 'di ba? 'Yung mga Cojuangco nandoon na nga sila, napakatagal na, like what? 1928, 1934? My father-in-law was a congressman, the other father of Danding was governor. So ano, it goes a long line and look, the grandfather of Peping was a member of the 1907 Philippine American Commission. To make the laws kasi nag-transfer na ang mga Americans to the Filipinos 'di ba? 'Yung Commision in Malolos, my lolo naman was a representante of the Malolos Convention, 1898. How do you consider us a political dynasty? We've been serving since all those periods. So what, ano ba 'yung service natin? It's like 'yung lawyer, 'yung anak niya ay naging lawyer. Kung politics, 'yung anak ang maging politician 'di ba? Kung 'yung tatay ay pulis, 'yung anak ay nagiging pulis kasi yun ang alam niya. This is how things go. 'Yung mga anak namin na pulis or whatever occupation, kung gusto nilang maging katulad ng kanilang tatay, personal mo naman 'yan, 'yung personal nila 'yan.
AC
: So Governor, bilang Cojuangco, bahagi kayo ngayon ng political dynasty?
TC
: Hindi, ako lang ang tatakbo. Wala namang ibang tumatakbo sa Jose Cojuangco Jr. family. Ako lang ang naiwan.
AC
: So hindi ka dynasty?
TC
: No, hindi kami dynasty.
HS
: Kahit ang pamangkin ninyo ay pangulo?
TC
: 'Di ba Benigno Simeon Aquino siya, ako Margarita delos Reyes Cojuangco?
HS
: Pero 'di ba siya rin ay Cojuangco?
TC
: Yes, yes. I'm just teasing you.
HS
: I guess 'yung prinsipyo lang diyan na sinasabi ng iba is give chance to others or give chance to other families.
TC
: Pero alam ninyo, hinahanap po kami sa Tarlac. Laging sasabihin nila, sino ang tatakbo sa mga Cojuangco kasi halos lahat ng mga lupa ng Tarlac ay ibinigay ng mga Cojuangco sa kanilang mga kakilala. Bilang land reform ay talagang binigyan 'yung whole Paniqui diyan, sa kanila, kina Peping, sa lahat sila. Binigay nila 'yung lupa para ano, for humanitarian reasons, kung wala kang property sige kunin mo itong 300 hectares. 1 hectare you know, they've given it away. So I think it's a benevolent family and we didn't acquire anything illegally.
On preserving Filipino cultures and traditions
HS
: 'Yung isang observation po ng iba na sa arts and culture community ay kulang ang aming pagtatanong tungkol sa sining. Meron ba kayong maaalalang napanood recently na Filipino plays or productions or musical? Anong tingin mo doon?
TC
: I saw a play just about three weeks ago. Revival ito which should really be a long time ago. I think it was about eight years. 'Yung Hotel Nikko, they used to have kundiman festivals that we would go to at every province. Talagang nawawala na 'yung kulturang Pilipino. 'Yan 'yung importante na nawawala. Wala na 'yung mga Maria Clara sa mga eskwelahan. Kung nandoon na nga, it's because it's forced. Hindi 'yung kasi gusto ninyong ipakita 'yung mga Maria Clara na sayawan. You know, the Department of Education should stress that -- kundiman, the Maria Clara dances. Kasi 'di ba 'yung mga ibang Kristiyano, ang mga Muslim ganito, ang mga Muslim ganyan, you know. And then, pagkatapos 'pag may international affairs, singkil naman ang sinasayaw ng mga Pilipino para ipakita 'yung kultura ng Pilipinas.
On what she thinks of Filipino policemen
AC
: Ang tagline n'yo po ay "Una sa lahat, safe ka." Sabi ninyo, ang isa sa mga nakikita na dapat maramdaman ng Pilipino na safe ay mga pulis. Ilang beses ko na po kayo natanong, matino po ba ang pulis ng Pilipinas o hindi ho? Dahil gaya kanina, ang nagreklamo sa akin dalawa agad kaso, puro pulis. Nagtanim ng shabu, 'yung isa naman nanloko sa online, bibilhin 'yung iPhone tapos bigla siyang nawawala.
TC
: 'Yung pulis ang nagbenta?
AC
: Interesado siyang bilhin 'yung gadget. Nilito niya 'yung nagbebenta tapos pati 'yung pulis nawala na.
TC
: Ah, parang kontsaba?
AC
: Salisi, nilito ka para makuha 'yung mga gamit. With these... ganitong sumbong, na hindi naman lang ngayon 'yan, talaga ho bang may pag-asa pa 'yung tiwala ng mga Pilipino sa mga pulis? 'Yan ba perception lang ng mangilan-ngilan or may problema tayo as an institution sa kanila?
TC
: Meron yata tayong problema as an institution, that I will admit. But that should not me for me to say. Actually I'm saying it frankly but 'pag sila ay nag-aaral sa Philippine Public Safety College, they're very disciplined. They do their homework, ginagawa nila 'yung homework nila, we have very intelligent discussions, gumagawa sila ng thesis. Ngunit pagkatapos na sila ay mag-aral sa Philippine Public Safety College, 'yung mga pulis, bumbero at jail wardens ay binibigyan na ng eskwelahan sa kanilang operations, sa kanilang bureau. 'Yung bureau naman ay dapat alagaan ang reputasyon ng mga pulis, fire at jail personnel sapagkat 'yung operations ay nasa kanila.
AC
: So nandoon ang problema? Sa mother unit na nila?
TC
: Yes, in the operations. Yes, not with the schools.
AC
: So safe ka, safe ba tayo ngayon?
TC
: Actually, criminality really is on the rise. Ito ang lagi kong sinasabi sa mga diskurso, meron na tayong demokrasya dahil sa EDSA. You know, if I may build myself up, I stopped the tanks in EDSA because I really love my country. I have nationalism, I really wanted freedom pero now there's a war against corruption. There's a war against criminality. You know 'yung hope that was EDSA has to be rebuilt.
AC
: Nawala na?
TC
: Yeah, hindi ko na nakikita na talagang the spirit of EDSA has remained. Napakalungkot but ganoon, e. Circumstances change.
On why she deserves to be elected
AC
: Bakit kayo ang karapat-dapat iboto sa senado sa darating na eleksyon?
TC
: Sa aking eksperiyensya sa local governement, having been a governor and undersecretary of the Department of Local Government. Alam ko ho kung paano 'yung dapat, 'yung karapatan ng paghawak ng local officials at 'yung expectations and I know how hard it is na kapag meron kang proyekto, kailangan ka talaga maghanap ng pera sa DBM. Kailangan ka maghanap ng pera sa ibang bansa in order to be able to fulfill your duties. And I think in my position, with my degrees, that alam mo napakadaming degree ko. Kasi when I was 18 when I met Peping. Ayoko sabihin nila napakagandang babae nito pero boba. Kaya I had to prove myself otherwise, and kung mangyari na walang kayamanan ang pamilya ay makakapagtrabaho ako bilang guro. So I believe with my experience and my outlook on the national security and public safety, I can legislate laws in the senate.
On her strengths and weaknesses
HS
: Paki-summarize nga para sa amin ang iyong strengths and weaknesses.
TC
: My strength is my education because no one can take that from me. You know when I'm interviewed at itatanong anong libro ang binabasa ninyo and I'm so proud to say that I'm reading the history of the Philippines all over again, especially Philippine Revolution. Pero baka out of date, but it's not out of date. I read books on terrorism, armed conflict, war, FBI. Those are the kinds of books I like to read. Ang weakness ko is mahirap po sabihan sa mga five thousand people or ten thousand people ang story ni Tingting Cojuangco lalo na sapagkat I cannot express myself properly in Tagalog, but I have beautiful programs and I have to... nagre-rehearse pa nga po ako diyan sa aking mga diskurso. I believe being the only one that's an advocate ng public safety and national security ay hindi maintindihan ng mabuti. Pero kung wala ho tayong katahimikan sa ating bansa, wala rin hong investors, wala rin hong jobs, wala ho tayong pagkain at kung hindi ho natin tutulungan 'yung mga magsasaka, like what I want to do and market their goods, wala din naman silang kakainin and walang pera for education. Ito 'yung mga kailangang maintindahan na importance of public safety.
AC
: Maraming salamat po. Mga Kapuso, si dating governor Tingting Cojuangco.
Kandidato. -Mia Enriquez/PF, GMA News