USAID-DOH take on maternal mortality, urges 'No mother should die to give life.'
A week after Mother's Day, the memory of a silver casket being brought into a car burned bright in US Ambassador Harry Thomas Jr.'s mind. The woman in the casket was Mrs. Brown, who had lived across the street in New York, where Thomas had lived as a young boy.
"She died in childbirth. In those days, they didn't tell you why. You were a child, you're not supposed to ask. But I still remember the casket in the car, and she left four children including one of my best friends," said Thomas, who noted that many children around the world do not have mothers to celebrate Mother's Day with.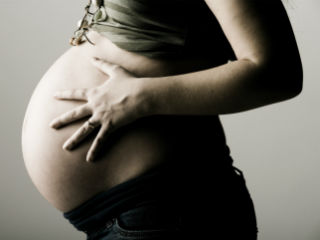 "I feel strongly, as I'm sure a lot of you do, that no mother should die to give life," declared US Ambassador Harry Thomas Jr. at the launch of the DOH-USAID Bilateral Health Portfolio.
"High maternal mortality is a big challenge in the Philippines and in many countries in the developing world. I feel strongly, as I'm sure a lot of you do, that no mother should die to give life," Thomas said during the launch of a Bilateral Health Portfolio by the US Agency for International Development (USAID) and the Philippine Department of Health.
13 projects, P8billion portfolio
With a collective worth of almost P8 billion, the portfolio includes 13 projects, several of which will be interventions to save mothers' lives. "When I see that silver casket in that car, I think of what we're trying to do, and I don't want to see anymore silver caskets whether in Queens or the Philippines," Thomas said.
The bilateral health program is anchored on the three pillars of the DOH's Kalusugang Pangkalahatan. These include 1) the expansion of the national health insurance program, 2) the improvement of access to health facilities and services, and 3) the attainment of the Millennium Development Goals.
According to DOH Secretary Enrique Ona, maternal mortality is at 221 deaths per 100,000 deliveries as of 2011.
"This is a formidable number to reduce, given that we have barely 18 months of full scale implementation of universal health care before the reality of preparations for the 2016 national elections will set in and slow down fieldwork," Ona said.
Among the interventions is the scaling up of the use of oxytocin to reduce postpartum hemmorhage, which is the most common cause of death after delivery. Ona explained that blood loss is usually caused by the so-called inertia of the uterus, where it continues to bleed immediately after childbirth.
No more dead mothers
"Especially among the poor, where nutrition is equally poor or maybe their prenatal care is not adequate, the chances of excessive bleeding after childbirth is among the most common cause of death among mothers," Ona said.
Oxytocin, which Ona explained is the drug that makes the uterus contract to control bleeding, can only be given by a physician under current laws. "That is one area where we are going to do certain modifications and amendments to the midwifery law that would allow them in emergency situations to give that medicine," Ona said.
"Although oxytocin is commonly used in hospitals, it is not always used in a lower level facility," Thomas said.
Pending necessary approval, Thomas said that USAID and DOH will pilot test oxytocin in a pre-filled auto-disable injection system, which will allow health workers to provide the postpartum hemmorhage prevention dose in emergency situations.
"If this life-saving device is scaled up effectively in the Philippines, I am convinced that we will save many more lives of moms in childbirths allowing mothers to celebrate Mother's Day with their children will be one of our great gifts to Filipino families," Thomas said.
"The sites selected for the program are those with high unmet needs for health services and high number of poor families," Ona said, adding that they would target the 609 poorest municipalities according to the classification of the National Anti-Poverty Commission. The projects will be implemented over a five-year period and will focus on 48 provinces nationwide.
"If we are to be consistent with our goal then we should focus our efforts on reducing the unmet needs of about two billion women that belong to our very poor households. I find this goal more realistic as these two billion women can be readily identified and reached," he said.
Focus on family health and AIDS
Apart from maternal and child health, the projects will also focus on family planning, tuberculosis, and HIV AIDS.
Thomas noted that one of the best ways to reduce child mortality is the appropriate timing and spacing of births. Meanwhile, Ona said that the implementation of the projects would not be affected by current status of the Reproductive Health Law. In March, the Supreme Court
stopped the law's implementation through a status quo ante order
(Latin for "the way things were before").
Meanwhile, the joint TB program will scale up effective intervention for TB, including prevention, diagnosis, and treatment. USAID will also work with DOH to develop models in providing information and services to the groups most at risk for HIV AIDS.
USAID will also help strengthen the implementation of a Philippine social health insurance program. According to Ona, there was an increase in Philhealth enrollment from 70 million Filipinos in 2010 to about 81 million Filipinos as of December of last year.
"Increasing the enrollment of the poor in Philhealth and facilitating Philhealth accreditation for public and private facilities will go a long way for reducing poverty in the Philippines," Thomas said.
USAID/Philippines Mission Director Gloria Steele stressed that health plays an important role in the nation's growth.
"Children who are healthy do better in school and when they do better in school, although there are no guarantees, the chances are high that they will do better in life," Steele said.
When it comes to adults, the cost of illness both the immediate financial cost and the long term cost can be catastrophic, Steele added. "Once people are forced to leave the workforce, because of severe illness few ever return. And this is when they spiral into poverty. Health plays an important role in preventing that from happening," she said. – KDM, GMA News