INFOGRAPHIC
:

The perks of an athlete - what being a scholar for a UAAP school entails
Hours upon hours of practice, oftentimes daily. Sacrificing fun to juggle schoolwork with footwork. All of that, for a scholarship in a UAAP school. But what exactly does that get someone? GMA News Online asked the athletics departments of the eight UAAP members what one receives as an athletic scholar. The result is this infographic.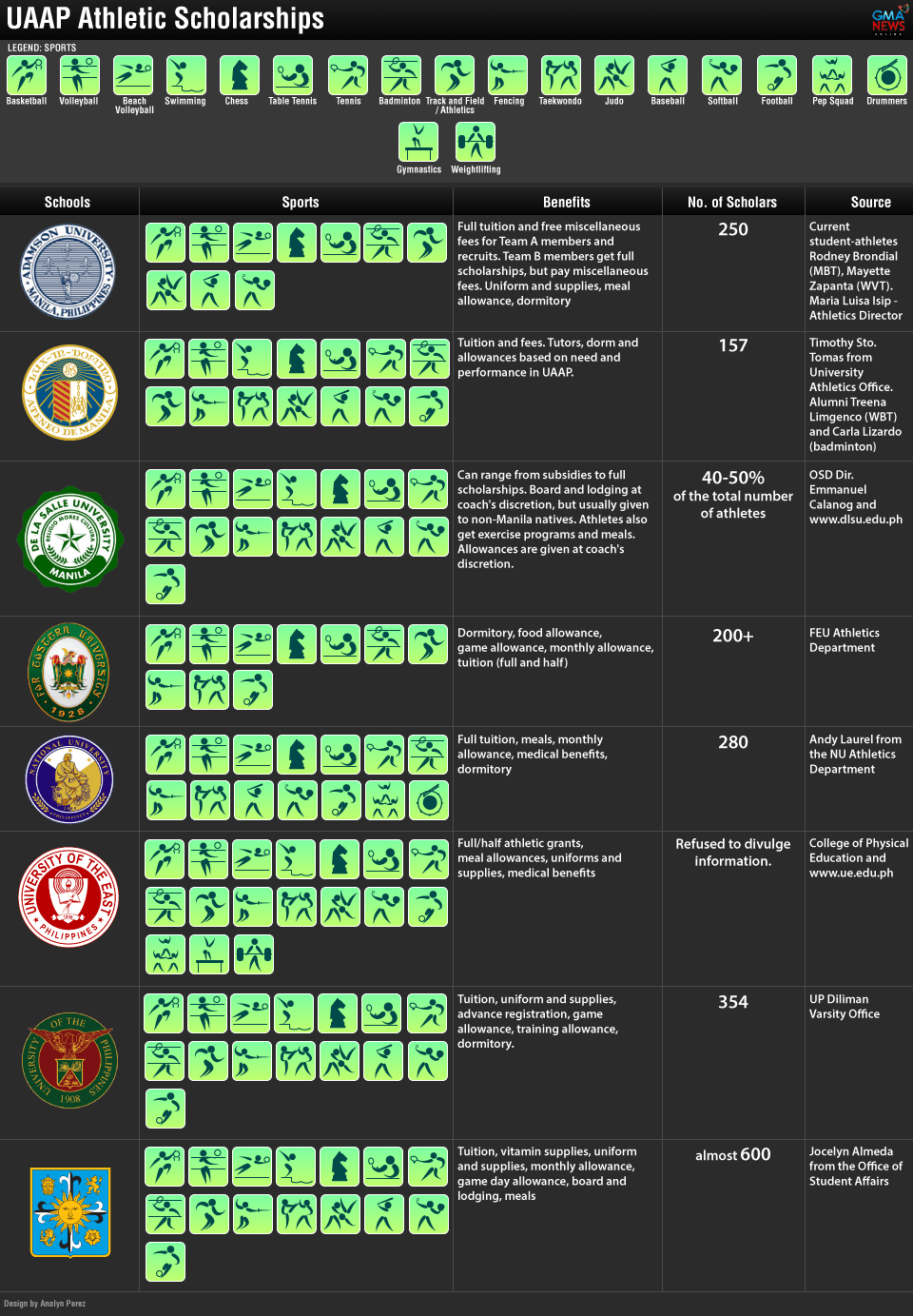 Note, these are the official benefits given by the school. Alumni groups or sponsors may result in extra perks, while individual athletes or teams may secure endorsements from commercial companies.
It is also possible that specific teams within a university may get extra benefits compared to their schoolmates, owing to a larger budget for that particular sport, for example.
- GMA News