NBA
:

Hawks sign Macedonian big man Antic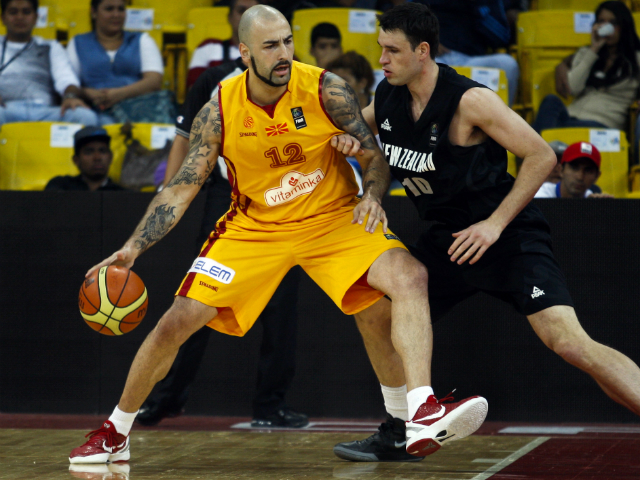 Pero Antic (L) during the 2012 FIBA Olympic Qualifying Tournament.
Carlos Garcia Rawlins/REUTERS
The Atlanta Hawks signed forward Pero Antic. Antic, a 6-foot-11, 260-pounder, averaged 6.2 points and 3.3 rebounds in 30 games for Olympiacos in Greece last season.
Olympiacos has won the past two Euroleague championships.
"Pero is a skilled and versatile big man who will add depth to our frontcourt," Hawks general manager Danny Ferry said. "He will fit in well with what we're building and we're excited to add him to the team."
Antic, 30, has been playing professional since 1999.
- Reuters