New Mortal Kombat title reportedly coming to Playstation 4 and Xbox One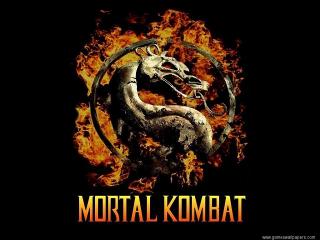 Mortal Kombat logo. Mortal Kombat logo GamesWallpapers.com via FanPop.com
Ever since its 2011 release for the current line-up of video game consoles, Mortal Kombat (or MK9 in the series timeline) was a primary example of a great comeback for a classic franchise.
Warner Bros. Interactive Entertainment and NetherRealm Studios' semi-rebooted relaunch of the bloody fighting game series garnered critical acclaim and praise for going back to its roots and helping usher in the new age of interest in the fighting game genre.
2011 would also see WB Games establish a new brawler series property, developed by NetherRealm Studios and utilizing the popular heroes and villains from DC Comics, with the end result being the equally successful Injustice: Gods Among Us.
Now,
word on the street
is that a new Mortal Kombat game is being developed for the next generation of consoles arriving at the end of this year (namely the Playstation 4 and Microsoft Xbox One), and the news may have been unintentionally revealed by one of the people working on a spinoff series based on the franchise.
According a report by Cinema Blend, producer Lance Sloane of the second season of the webseries Mortal Kombat Legacy has apparently let slip that a new Mortal Kombat game is being developed. During a video interview with GamerHub at this July's San Diego Comic Con, Sloane had this to say:
"Well, we've been in greenlight committee for a little while, at the studio. We've got a great script. We've got a great director with Kevin Tancharoen on board and it's just figuring out the business side of it and when we would do [the movie] and when we would launch it—how do we synch up with the launch of the game that they're working on now, the next game.
"So yeah, it's not 100% yet, but we're getting closer everyday."
It's unconfirmed and could be speculative at this point, but the prospect and likelihood of a new MK game coming out for the PS4 and Xbox One consoles is a strong one.
There's yet to be an official announcement from Warner Bros. and NetherRealm Studios, but don't be surprised if word about this potential sequel will come sooner than later.
— VC, GMA News