Northern stars: Are Ilocos and Cagayan the next big names in local tourism?
If you're thinking of taking a short vacation, you might want to consider Ilocos or Cagayan in the North apart from the usual vacation hotspots.
Thanks to the efforts of certain travel agencies, these two regions may soon become the next major players in the country's tourism industry, the Philippine Travel Agencies Association (PTAA) said Thursday.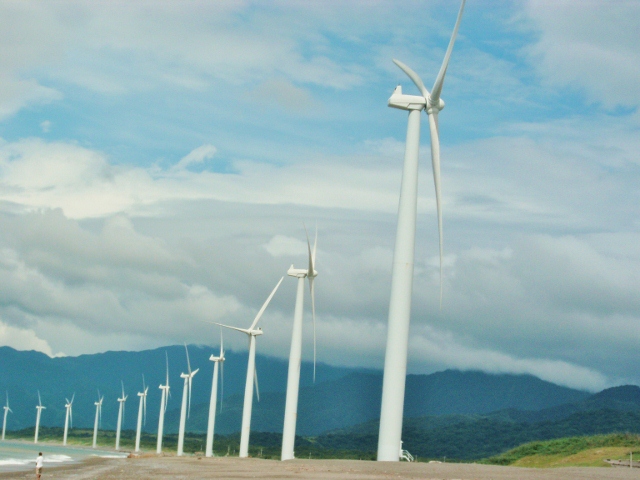 "Northern Philippines [has] a lot to offer in terms of tourism—they both have adventure and eco-tourism, they have some of the most pristine white beaches in the Philippines, and the food there is also some of the best in the country," said PTAA president John Paul Cabalza.
Pagudpud's beaches
, for example, have white sand to rival that of Boracay, and
amenities that can be enjoyed at almost any budget
.
In Bangui, there is the stunning sight of the 20 wind turbines of the Bangui Wind Farm along the shore of Bangui Bay, each 230 feet high, generating a total of 33 megawatts.
In Paoay, one may find UNESCO World Heritage Site St. Augustine Church, locally known as
Paoay Church
.
Ilocos also has
delicious dishes beyond the familiar bagnet and pinakbet
. They are not averse to
cross-cultural cuisine
, either.
And the town of Vigan, a UNESCO World Heritage site, has been a major tourist draw for the north for years.
Cabalza said that though the infrastructure and accessibility of both Ilocos and Cagayan have improved in recent years, their full potential as prime tourist destinations remains untapped.
He added that both regions are easily accessible via daily flights or buses operating from the National Capital Region.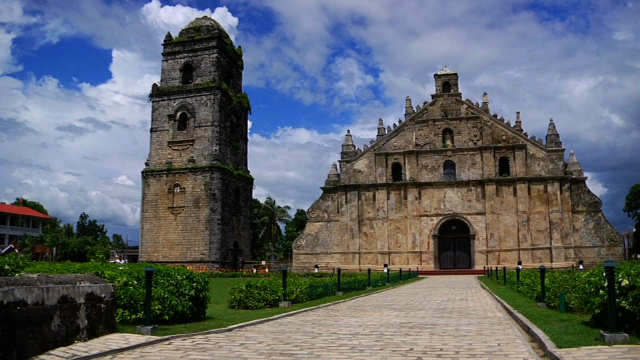 Paoay Church. Photo from 'Weekend Getaway'
Familiarization tour
The Cagayan Ecozone is requesting the PTAA for assistance in reaching its target of 100,000 tourists in 2013—a 33-percent increase in arrivals from last year.
PTAA members recently went on a tour of Ilocos Sur and Ilocos Norte in order to familiarize themselves with the region. In cooperation with the Cagayan Economic Zone Authority (CEZA), they will soon tour Cagayan as well.
Cabalza noted that some PTAA members have begun bringing vacationers to Cagayan.
He said, "Just like what we did for Ilocos, we will also do for the province of Cagayan. We will take our members there to see the business potential of the province and have them establish networks with local tourism players. We want to create awareness of the province."
The gaming facility in the economic zone accounts for the 80-20 percent mainland Chinese-dominated mix of Cagayan tourist arrivals, according to Cagayan Ecozone's projections.
Palaui Island, among the top ten beaches of the world, is also within the zone.
The waters near Cagayan are also
home to the humpback whale
.
The PTAA has links to regional and provincial tourism associations in the Philippines. With over 500 local member companies, it is the government's leading partner in promoting the tourism industry.
— VC/KG/BM, GMA News