Katipunan Museum in San Juan to open on Aug. 27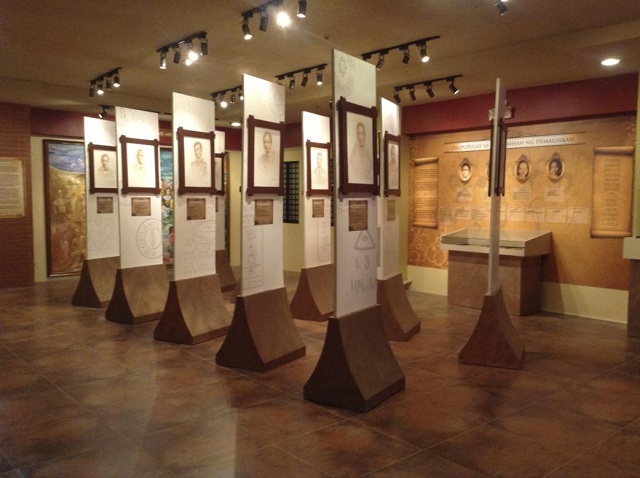 The National Historical Commission of the Philippines (NHCP) is spearheading the celebration of the 150th birth anniversary of one of our greatest heroes, Andres Bonifacio. Guided by the theme Dangal at Kabayanihan, the yearlong celebration will engage the general public, especially the youth, in various activities.
On Aug. 27, at 10:00 a.m., the NHCP will inaugurate its Museo ng Katipunan in Pinaglabanan Shrine, San Juan City, with Department of Budget and Management Secretary Florencio Abad as guest of honor. This is a new museum entirely devoted to Bonifacio and the Katipunan, with interactive displays and original Katipunan artifacts. The museum will also present, for the first time, an initial list of members of the Katipunan and others who supported its cause, numbering more than 2,500. The names were obtained from archival sources.
The museum also has an e-learning room where students from grades 5-7 will take online interactive lessons about Bonifacio and the Katipunan—the first in the country—produced by the NHCP. Classes will start at 9 a.m. and every hour a different batch of students will use the room. The following schools in San Juan will take part in the learning activity: Pinaglabanan Elementary School, San Juan Elementary School, Community of Learners School, Kabayanan Elementary School, Pedro Cruz Elementary School, San Perfecto Elementary School, Nicanor C. Ibuna Elementary School, and Sta. Lucia Elementary School. The activity is undertaken in partnership with the Department of Education.
The opening of the museum will also be the occasion for launching the book El Comercio, an afternoon daily (in Spanish) that narrated events of the revolution from its outbreak in August 1896 to the exile of Aguinaldo to Hong Kong in December 1897. The accounts were selected and translated into English by the late Umberto Lammoglia, whose sister, Bambi Harper, will grace the book launch.
The winners of the Bonifacio stamp design contest will also be announced during the event.
The public is invited to the opening of the Museo ng Katipunan.
- Photo and press release from the National Historical Commission of the Philippines
Go to comments