"Mankind: The Story of All of Us," narrated by Jay Taruc every Sunday
MANKIND: THE STORY OF ALL OF US
Narrated by Jay Taruc
Every Sunday, 4:45 PM
Starting September 8, 2013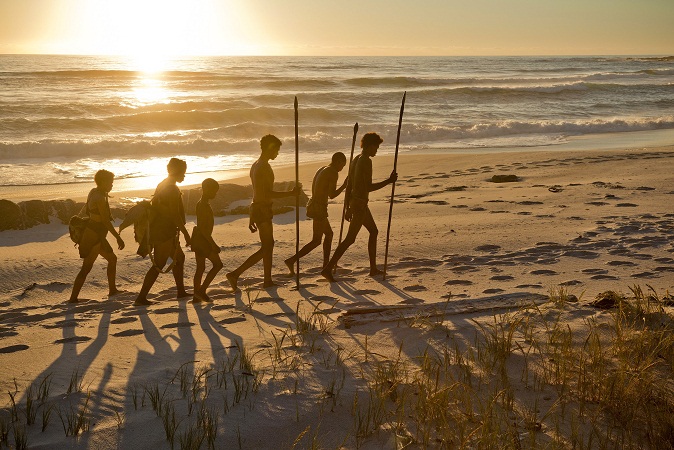 This September, GMA News TV brings back on Philippine free TV one of the most ambitious series in television history – "Mankind: The Story of All of Us". First aired on the History Channel, this epic 12-hour television event is about the greatest adventure of all time — the history of the human race.
This is not history as you learnt in textbooks. It's visceral, surprising and dangerous. Drawing on the style of action movies, the series dramatizes key moments in the story of Mankind. Some are familiar, others less so – but each has been chosen because it's a key turning point – a stepping stone in our journey from hunter-gatherer to global citizen. It's a tale of connections — why some ideas take hold and spread around the globe, and how the lives of people in one part of the world are shaped by events in another.
Episodes covered throughout the series include the ice age, the advent of farming, the sacking of Rome, the discovery of the New World, the fall of the Aztec empire, the Industrial Revolution and so much more. This is our story — a story of triumph and overcoming, of survival on a harsh and brutal planet. It is the story of all of us — and how, against the odds, we survived.
"Mankind: The Story of All of Us" is the first television series in a generation to tackle the history of the human race through the ages. Embracing groundbreaking storytelling methods, it features jaw-dropping imagery and dramatic reconstructions of the most critical events in human history. Narrated in Filipino by award-winning documentarist Jay Taruc, "Mankind: The Story of All of Us" will air on GMA News TV Channel 11 every Sunday at 4:45PM starting September 8.