An open letter to PNoy from Zamboanga
Author's Note: This letter was written last September 10 and reflects my thoughts and feelings on that day. Much has changed since then. Filipinos around the country now know how dire the situation is and help is pouring in.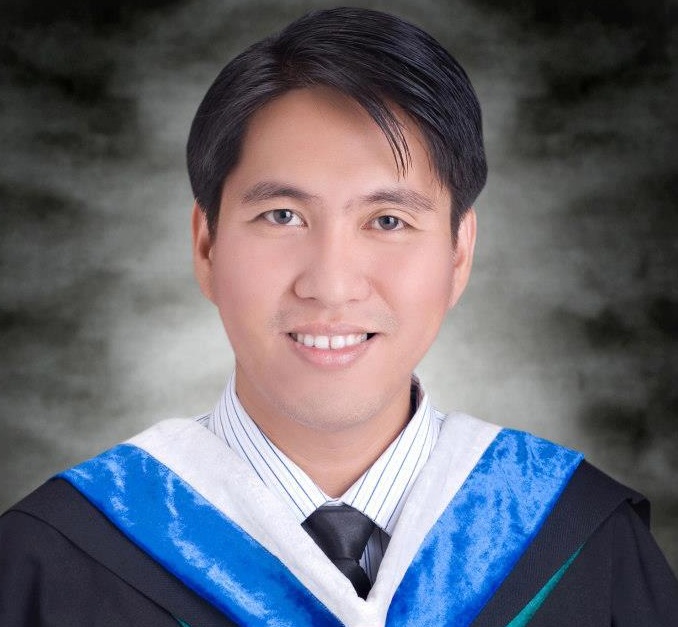 Ellery Apolinario

Dear President Noynoy Aquino,
I understand you are a very busy government official. And I understand there are other pressing concerns in the nation. But I would just like to ask, why would you not consider the crisis in Zamboanga as a state of emergency?
When a calamity strikes in Luzon, it's a national crisis. When a national official dies, it's a national tragedy. I am not belittling those events that occurred before because they are all disasters for the country and people were affected.

However, it must be noted that when armed men orchestrate violence, destroy private property, displace people, and instigate armed conflict, that should constitute an emergency. In my humble opinion, it's not business as usual here in Zamboanga City, contrary to what Sec. Roxas states. People are sleeping on cement floors in the Grandstand or on the grass in the soccer field. Two nights ago they were sleeping in their homes. People are complaining that there's not enough food in the evacuation centers.

Although there is constant flow of food from generous Zamboangueños, it is still a daunting task to feed so many. Yes, people may exaggerate. But these are people who left their homes out of fear for their lives and no one asked them to be there. They simply had nowhere else to go. And yes, some individuals may abuse the free food being offered to them but I think this reflects a more pernicious problem: poverty.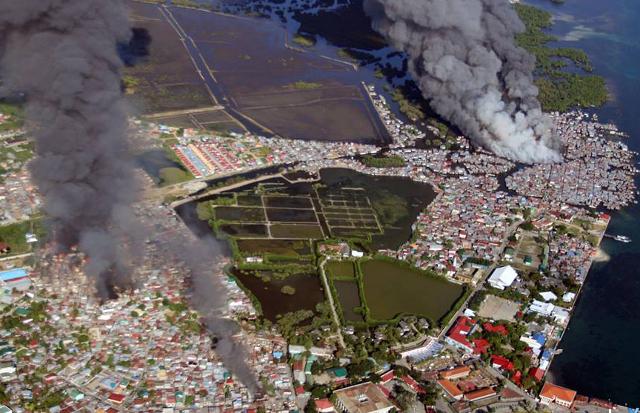 Aerial photo shows fires burning out of control in barangays Sta. Barbara and Rio Hondo in Zamboanga City on Friday because the intense conflict prevented firefighters from reaching the conflagration. Photo: Samhyr
Mr. President, you too must have felt that fear for sure, when your family was attacked by "political enemies" in the Palace. Patients in Zamboanga City Medical Center were forced to evacuate or placed on emergency discharge. That is not business as usual sir.
Mr. President, people need your help. Don't declare the state of emergency, just send us food and water for the displaced, medicines for patients and maybe some more ammunition and possibly armor for our soldiers who are fighting with their very lives.
I don't know if this reaches you or that this even matters to you. The point is, some of your "bosses" are being displaced and needs your urgent attention and action.
– KDM/HS, GMA News
---
Ellery Apolinario is a medical graduate living in Zamboanga City. His open letter to the President was posted on his Facebook account last September 10 and went viral on social media in the days that followed. We are re-posting it here with his permission. As of this posting, President Benigno S. Aquino has not declared a state of emergency over Zamboanga.