Zamboanga dreams: Freedom from fear
For decades, the string of communities at the center of conflagrations in Zamboanga had served as sanctuaries for families displaced by long-standing wars off the shores of the city. Now, the war and the armed men from which they fled has once again caught up with their lives and forever shattered that veneer of security.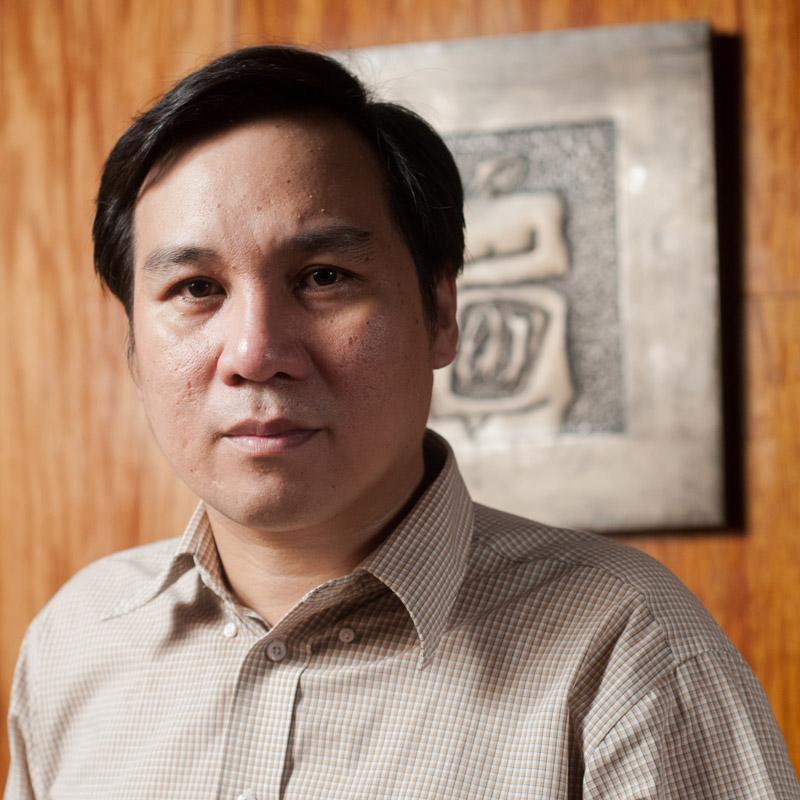 Jowel Canuday Ph.D.
My thoughts of the coastal barangays of Mariki, Rio Hondo, Santa Barbara, Santa Catalina, Kansanyangan, and Talon-Talon as peace enclaves were formed by a year-long ethnographic fieldwork that I conducted during the tail end of 2009. In these neighborhoods, I made friends with my Tausug and Sama informants who took me to practically every nook and cranny of their place and into their lives. The pattern of stories I gathered offer a picture of a people inextricably bound by a violent fate as well as a pragmatic vision of a community free from fear.
The sites of conflagrations covered no more than four square kilometers but were densely packed with a population of nearly 73,000 people. A number of them were Muslims who had rebuilt their lives far from their troubled hometowns in the Sulu Archipelago and the Zamboanga peninsula.
Some were teenagers when they and their families fled the burning streets of Jolo on February 7, 1974 at the height of MNLF and military confrontations. One of the survivors described how he and his extended family – clutching each other's hand – sprinted their way to the wharf, with gunfire zinging above their heads, for the last boat bound for Zamboanga. Others were no older than innocent infants who had learned about their horrid flight from the tales passed on by their parents.
Since then, and periodically from the 1980s through the 2000s, fresh waves of refugees fleeing recurrent armed confrontations between the soldiers and the rebels, as well as horrendously destructive clan conflicts in nearby areas, would come seeking for a space and a chance of forging a new beginning in the streets of coastal Zamboanga.
Barangay Mariki, a three-hectare community on stilts that was among those razed on Friday, was established in 1976 as part of a broad package of housing, livelihood, and reforms from the government and the Organization of the Islamic Cooperation.
The community, which was then sparsely populated by Sama families, was transformed from a small sleepy settlement into a bustling "Sahaya Village" – the Enlightened Community – for MNLF fighters who had stopped engaging in armed conflict. Later, non-fighters also took refuge in the place, transforming it into a sprawling self-reliant village with a market, schools, welfare offices, and half a dozen mosques.
People who failed to avail of help went on eking a living as porters or ambulant vendors at the wharf and market, setting up homes in the margins of Rio Hondo, Santa Barbara, Santa Catalina, Kansayangan and Talon-Talon, living alongside Christians and fellow Muslims who had long settled in the neighborhood.
Some of the refugees managed to prosper and pull themselves out of poverty by themselves, becoming prosperous traders at the city's barter bazaars, and later, as stall owners at the downtown market.
Others continued to struggle as sidewalk vendors, port helpers, or candle and flower sellers at the nearby Christian Shrine of Fort Pilar, trapped in dire straits. A few more fell victim to a life of crime, turning Rio Hondo and Mariki into a gangster's haven.
Yet, just the same, many would say that while the hardships of life locked them into a lifetime of poverty, they could at least comfort themselves with the fact that in the streets of Zamboanga, they are kept far from the heartland of conflicts.
Over the years, many of the younger refugees grew up, integrating into the fabric of Zamboanga life and becoming productive and respected members of their communities. Some served for elective barangay posts while others joined the police, themselves leading the task of keeping law and order in their community. Several more partnered with policemen in fighting crime as barangay tanods (security officers), taking crucial roles in flushing out drug dealers, gunrunners, robbers, and thieves that stained the dignity and name of their neighborhood.
A few went on to study Islam in Middle Eastern universities, returning as spiritual leaders whose passionate emphasis on appending Muslims in Mindanao into the global Islamic ummah, inadvertently stamping the fervor for ethno-nationalism or romantic notion of becoming a jihadist warrior. The teachings they imparted celebrate not the heroic imaginaries of a fearless Muslim on a warpath, but the calm pious followers of Islam whose sweet rewards for piety would come in the life hereafter.
Still, others lived their lives carrying out the artistic traditions of Sulu by working as professional wedding performers, adept and skilled in dancing the pangalay, playing the kulintangan (laid-in-a-row gongs), biyula (horsehair-stringed violins), and composing new Tausug or Sama pop music.

These differences in fate ushered a community of great contrasts. A walk on its narrow streets exposes walled mansions around the outer ends of Santa Catalina and Kansayangan areas, and sprawling slums in the interior of Santa Barbara, Rio Hondo, and estuaries of Mariki.
Interspersed between these sharply contrasting homes are decaying buildings and ancestral houses, and small, newly built housing and apartments funded by the hard-earned money of relatives in the diaspora. On almost every block stands a mosque, big and small, grand and nondescript, nearly all of which offer a path to salvation – not to a new imagined nation – but the afterlife.
As thriving communities, life in coastal Zamboanga comes alive with wedding celebrations, cottage industries, small trading, and commitment to peace.
In the past week, many of the people of coastal Zamboanga are reliving the old war, but this time with their children and grandchildren experiencing the trauma that they would not have wanted them to go through.
Life and violence have come full circle for a people who had fled a troubled homeland, and now trapped in a new episode of trepidation. Yet, notwithstanding the dissolution of that façade of invulnerability, knowing the spirit that drove them to rebuild their lives in Zamboanga, it is not difficult to imagine the wellspring of resource that they would be bringing in healing and crafting a new community truly free from fear. – MindaNews

---
Jowel F. Canuday is one of the founders of MindaNews. He worked as a full-time journalist before he became an anthropologist, with a doctorate from Oxford University. This article originally appeared in MindaNews on September 14. We are re-posting it here with the author's permission.