Japanese preschooler, 6, donates piggy-bank savings for Yolanda victims – embassy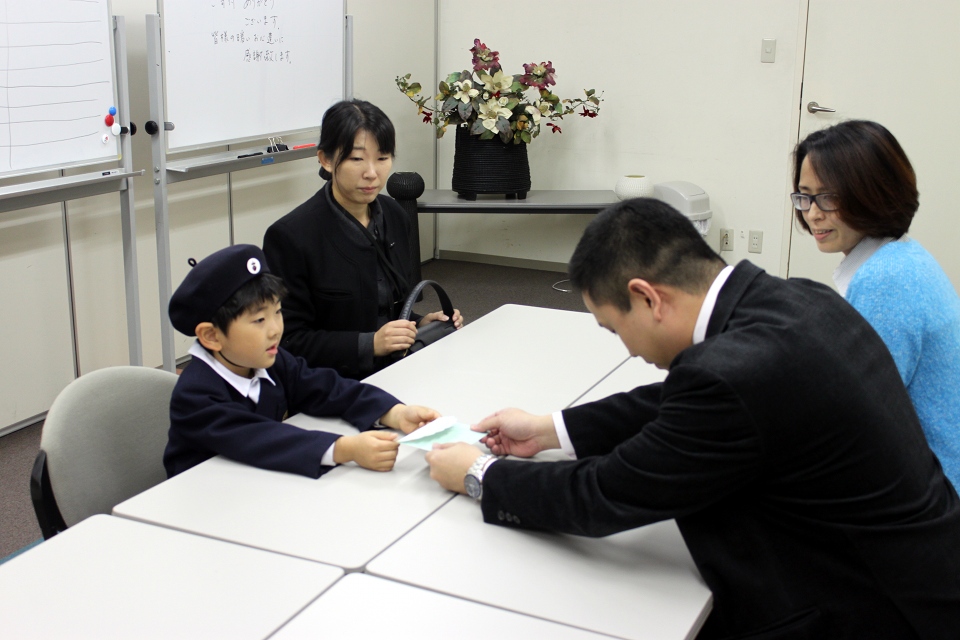 Photo courtesy of the Philippine Embassy in Japan

A six-year-old Japanese preschooler became one of the youngest donors to Philippine efforts to raise funds for victims of Super Typhoon Yolanda (Haiyan).
The Philippine Embassy in Japan reported Thursday that Shoichi Kondoh donated his childhood savings after seeing the extent of Yolanda's fury on TV.
"Accompanied by his mother, Miho Kondoh, Shoichi visited the Philippine Embassy today to personally hand over his donation of Y5,000 (P2,179.56) taken from his piggybank savings," it
said
.
The embassy statement added that Shoichi "did not think twice about giving away his childhood savings" after he saw the devastation on television.
Philippine embassy Second Secretary and Consul Bryan Dexter Lao received the envelope from Shoichi.
A photo posted on the embassy website showed Shoichi signing the condolence book at the embassy library, with assistance from embassy staff.
"Lao expressed the embassy's gratitude for this very sincere gesture of kindness and sympathy from the embassy's youngest cash donor," the embassy added.
Other donors for Yolanda victims from Japan included:
- Y1 million from New Komei Party, a member of Japan's ruling coalition
- Y15 million (P6.7 million) from Marubeni Corp. for victims of Yolanda and the magnitude-7.2 quake that hit Central Visayas last October.
Yolanda devastated parts of Visayas and Southern Luzon last week, leaving more than 2,000 dead and millions of people homeless. — ELR, GMA News