Repeat complete: Weidman remains champ as Silva breaks leg in UFC 168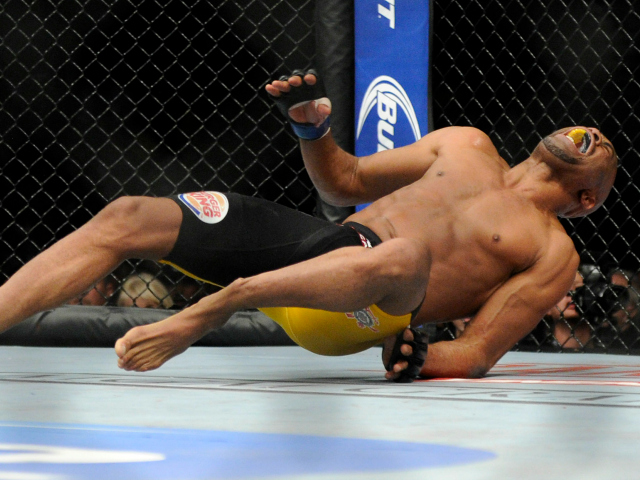 Anderson Silva screams in pain after breaking his left shin against Chris Weidman, who checked Silva's kick. AP Photo/David Becker
Proving that his earlier victory was no fluke and cementing his status as undisputed champ, Chris Weidman defeated Anderson Silva to retain the UFC Middleweight Championship title on Saturday (Sunday, PHL time), in Las Vegas, Nevada.
"There's no real excitement in a fight finishing like that, because you never want to see anyone get hurt like that," said Weidman after dropping Silva for the second straight time in 2013.
Weidman now improves to a perfect 11-0 record, while Silva absorbed his second straight loss for a 33-6 slate.
Silva left Weidman with a bloodied nose after the first round. In the second, the former champion went for a left leg kick, but ended up breaking his shin in the process as the kick was checked and Silva fractured his own leg. The Brazilian dropped to the floor as Weidman raised his arms to celebrate his victory.
"I did work on checking kicks," Weidman added. "I figured if I [caught] him on my knee, it could really hurt him. Crazy how this happened."
- with a report from AP / GMA News