UAAP: FEU, ADMU officials deny Pingoy was granted release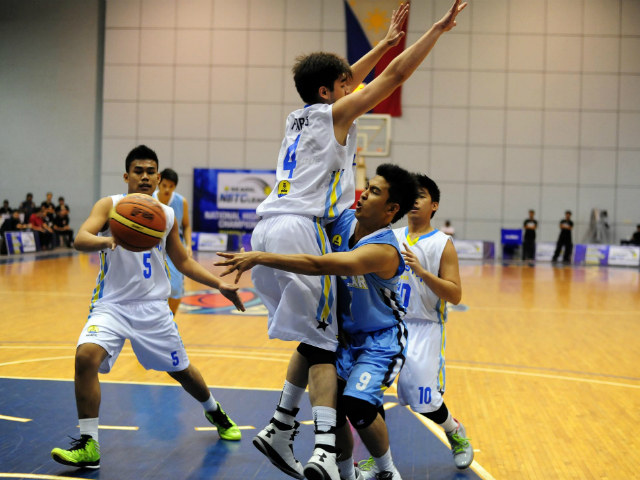 Jerie Pingoy dishes off during the SeaOil High School All-Star Game.
KC Cruz
Contrary to reports surfacing online, ex-Baby Tamaraw Jerie Pingoy might have to wait another year before playing his first UAAP game as a Blue Eagle.
Official representatives both from Ateneo de Manila University and Far Eastern University denied rumors that the two-time juniors MVP has been granted his release papers.
"No, [the story] is not true," Anton Montinola, FEU's UAAP board representative, told GMA News Online in a phone conversation regarding the story posted by
Spin.ph
. "You call [their writer] and ask him what was his basis."
"No, I don't think that's true," seconded Ateneo athletics director and UAAP board representative Ricky Palou.
The highly-touted recruit was the casualty of a new UAAP residency rule that imposes a two-year sit out period for athletes who transfer between its member insitutions. Thus, without release papers from FEU, the sought-after point guard will remain a spectator in the upcoming Season 77 of the UAAP after having missed Season 76.

Ateneo fans were hopeful that Pingoy would join recruits Arvin Tolentino from San Beda High School and Thirdy Ravena from Ateneo High School to bolster Ateneo's bench as the team looks to bounce back after missing the Final Four last year for the first time since 1998.
- AMD, GMA News