Figma set to release toys from The Avengers, Silent Hill, other series
Figma, the Japanese line of super-articulated action figures, is set to release toys based on popular properties such as Marvel's "The Avengers", Konami's video game horror series "Silent Hill", iconic anime "Ghost in the Shell", and recent anime smash hit, "Kill la Kill."
The prototypes of these figures, mostly unpainted, were recently revealed at the
Wonder Festival
, Japan's bi-annual showcase of soon-to-be-released action figures and statuettes.
The Avengers
The Figma-made Avengers look pretty good. So far, only four of the main characters – Thor, Hulk, Iron Man, and Captain America – have been revealed. The Avengers will be also getting "Nendoroids," which are semi-poseable, super-deformed display figures.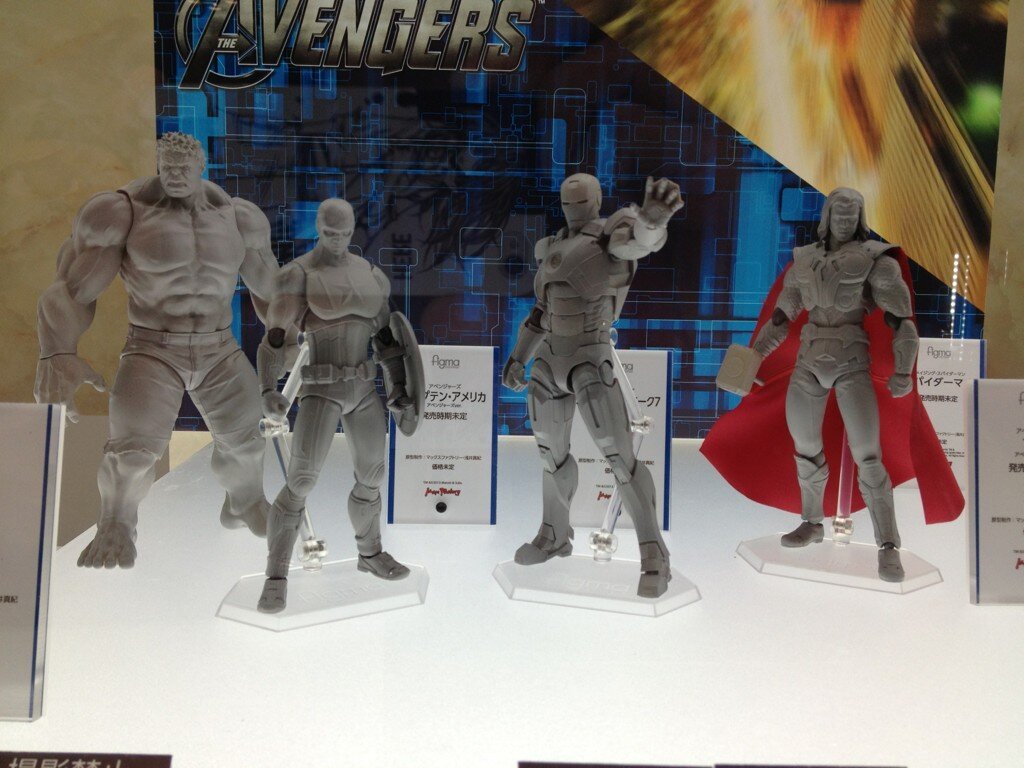 Silent Hill
Silent Hill fans have been clamoring for figures based on the disturbing horror franchise for years. Now they will be getting what they've always wanted: a plastic miniature of series boogeyman, Pyramid Head.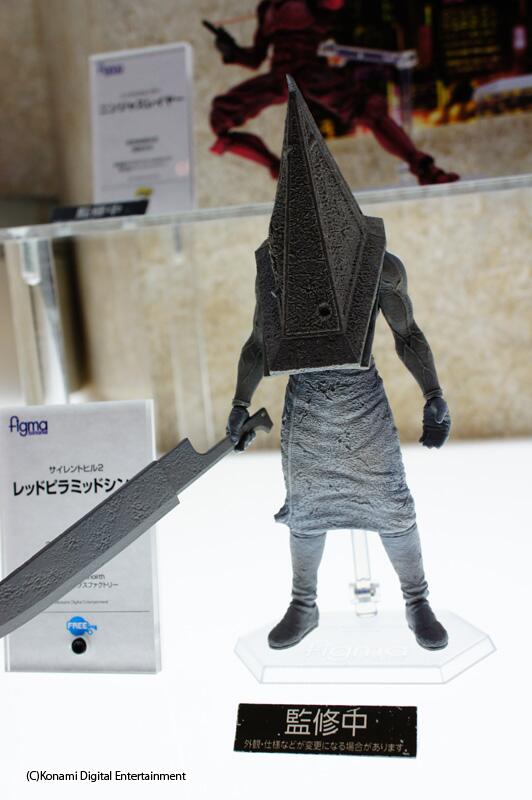 The image shows what appears to be the "Silent Hill 2" version of Pyramid Head.
Despite an unbelievable amount of detail, Pyramid Head seems extremely early in the production stage. Not only does he have no paint apps, he doesn't even have any joints yet.
Figma is also planning to create a figure of the sexy/creepy "Silent Hill 2" nurse.
Kill la Kill
"Kill la Kill" is shaping up to be one of the most enjoyable anime to come out of the past few months, so it is no surprise it is getting toys. What is a surprise is how well-made the action figure of the series's heroine is (Ryuko Matoi), especially given the nature of her battle outfit.
Unlike the other Figma figures on display, Ryuko Matoi seems the most ready for release, as it already has joints in all the right places, and has already been painted.

Although no actual product was revealed at the Wonder Festival, Satsuki Kiryuin, the main villain of the show, will also be getting a Figma figure.
Ghost in the Shell
At long last, the anime classic "Ghost in the Shell" will get the Figma treatment. Recent images show an unpainted, yet amazing Major Motoko Kusanagi.
Other figures
Figma has announced the release of figures based on numerous other properties, which include "Detective Conan", "Nobunga the Fool", "Yowamushi Pedal", and "Fate/stay night."
Samus, the heroine of Nintendo's "Metroid" series, will soon be available in her "Zero Suit," which is basically a skintight, latex-like, light blue bodysuit.
With the success of Figma's recently-launched Link figure, expect more "The Legend of Zelda"-related toys.
Figma has also announced that it will release. . .
a horse
.
Wonder Festival 2014 Winter
Wonder Festivals are extremely popular to action figure collectors because of the incredible amount of toys on display during each event. Japan's biggest toy companies usually head the celebration, like Good Smile Company and Max Factory, which are, respectively, the distributor and producer of Figma toys.
One other line famous for super-articulated action figures is Bandai's S.H. Figure Arts, which will be coming out with a Sadako toy. Sadako is the long-haired, TV-invading ghoul from the sensational horror series, "The Ring,"
Kotobukiya
, on the other hand, will be making sexy female versions of "Friday the 13th's" Jason Voorhees and "A Nightmare on Elm Street's" Freddy Krueger for their Bishoujo line of statuettes.
— KDM, GMA News