Jaclyn Jose joins 'Vampire Ang Daddy Ko'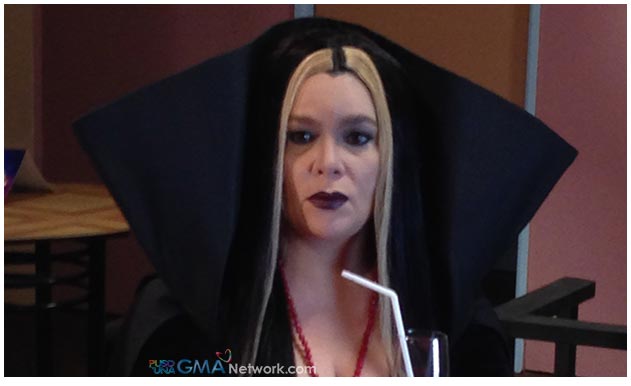 This Saturday, March 15,
Vampire Ang Daddy Ko
marks a new chapter in the life of Victor (Vic Sotto) and his family as they transfer to a new neighborhood where they will be joined by Elvyra (Jaclyn Jose) who transforms into an attractive young lady (Pauleen Luna).
Making this Saturday's episode a memorable one is Pauleen's guest appearance as the young Elvyra who will cast a love spell on Victor and will try to win his heart.
Eventually, Victor will find out that Elvyra is a wicked vampire who turns out to be the long-time enemy of Vlad's (Oyo Sotto) clan. With Elvyra entering the picture, will the love story of Victor and Maria (Sam Pinto) already reach its end or will it still be a happy ever after for them?
Meanwhile, despite Victor's desire to live an independent life, he will find out that his parents Vlad and Sonya (Pilita Corrales) also transferred to the same neighborhood where he lives because of his mother's fear of having him away from her.
He will also be visited by his friends Small (Jimmy Santos), Big (Ryzza Mae Dizon), and Derry (Derrick Monasterio) to make sure that he is doing fine.
Catch the newest episode of
Vampire Ang Daddy Ko
this Saturday right after
Picture! Picture!
only on GMA 7. --
GMANetwork.com