Pacquiao and Bradley ready for rematch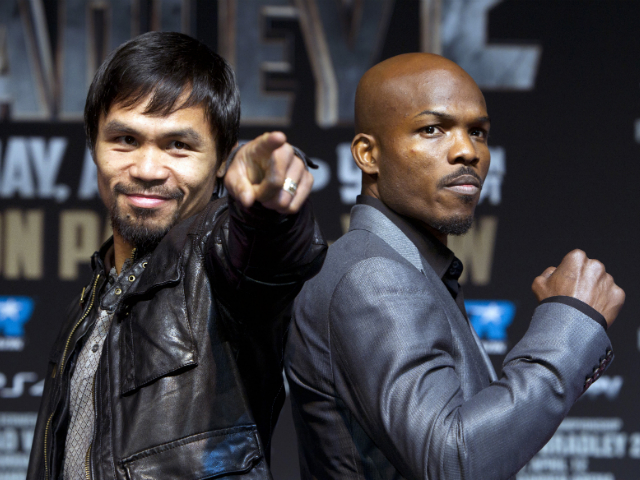 Manny Pacquiao and Timothy Bradley said Wednesday (Thursday, PHL time) they are ready for a historic fight as they make final preparations for their rematch later this week in Las Vegas.
At a news conference at the MGM Grand Hotel both fighters and their teams made clear how important this fight is to their careers after the controversial split decision in June of 2012 that gave the World Boxing Organization (WBO) welterweight belt to Bradley.
"This fight is very important to me and to my boxing career and of course my opponent also is claiming that this fight also very important so it's going to be a very, very good fight on Saturday," Pacquiao told reporters.
Bradley says he's thankful that Pacquiao is giving him another chance in the ring.
"I want to thank Pacquiao for giving me another shot and another chance, to prove to all the fans around the world that I'm a true champion, I'm a true fighter, and that I'm the world champ here," Bradley said.
Pacquiao, a congressman in the Philippines, (55-5-2 38 knockouts) is now 35-years-old and will also be looking to prove that he can still deliver a dominating performance while 30-year-old Bradley (31-0-0 12 knockouts) will try to prove that he deserves the belt when they meet on April 12 (April 13, PHL time).
- Reuters
TAGGED IN
mannypacquiao timothybradleyjr

#gomanny Tweets