Ballet Philippines launches 'sapphire' season by staging the Revolution
Ballet Philippines, the resident ballet company at the Cultural Center of the Philippines, is launching its 45th season with a re-staging of "La Revolucion Filipina," a ballet choreographed by Agnes Locsin with music by Ryan Cayabyab and libretto by Dennis Marasigan.
Originally staged in 1996 for the centennial of the Philippine Revolution, the play is based on the work of the same name by Apolinario Mabini. Its re-staging is meant to celebrate the 150th anniversary of his birth.
In an interview with members of the media, Ballet Philippines artistic director Paul Morales said that the season will be a big one, meant to highlight different facets of the company. "All of it is about, I would say, love, valor, and redemption," he said, "but of course, you'd see that in many different aspects."
To prepare for the modern dance piece, members of the company spent weeks in intensive training with Locsin in Davao City. The ballet will be staged in July at the CCP Main Theater.
Ballet Philippines also intends to gather alumni and friends to celebrate its 45th year in a series of "Blue Moon" events for a fortnight in September.
Apart from the gala night and a homecoming show featuring different ballet troupes related to BP, there will be a re-staging of "Giselle," choreographed by Nonoy Froilan.
This year, though, American Ballet Theater dancers Stella Abrera (soloist) and James Whiteside (principal dancer) will be performing the lead roles. Morales explained that the ABT has had a longstanding relationship with its Philippine counterpart, noting that the American company's present artistic administrator, Cristina Escoda, used to be a member of Ballet Philippines.
The season will continue with a lighter ballet geared toward younger audiences, "Cinderella," choreographed by Alice Reyes. This ballet will be staged in late November and early December.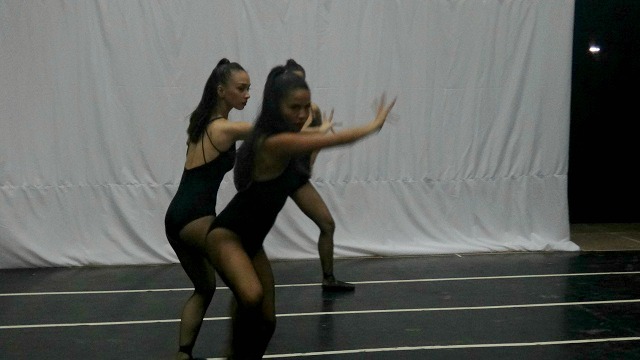 Ballet Philippines dancers rehearse for the new season.
Ren Aguila
Also of interest to fans of music and theater is a February re-staging of the musical "Manhid," in cooperation with Tanghalang Pilipino, another resident company at the CCP. Morales worked on the original musical at the University of the Philippines Diliman more than 20 years ago with the Tropa theater company.
The musical was written by Kanakan Baligapos (also known as Auraeus Solito) with Carina Evangelista, Vincent de Jesus, and what was then an unknown band of dorm residents named the Eraserheads, who accompanied the show. (The song "Kailan," from their album "Circus," was from that production.)
The band's members have expressed excitement at the prospect of a re-staging, Morales said, and whether they will accompany the show on opening night will definitely be something to anticipate. Casting is scheduled to begin next month.
— BM, GMA News
For more information on the upcoming season, visit Ballet Philippines' website.