Enough of Barbie dolls
:

LEGO to release all-female 'Research Institute' playset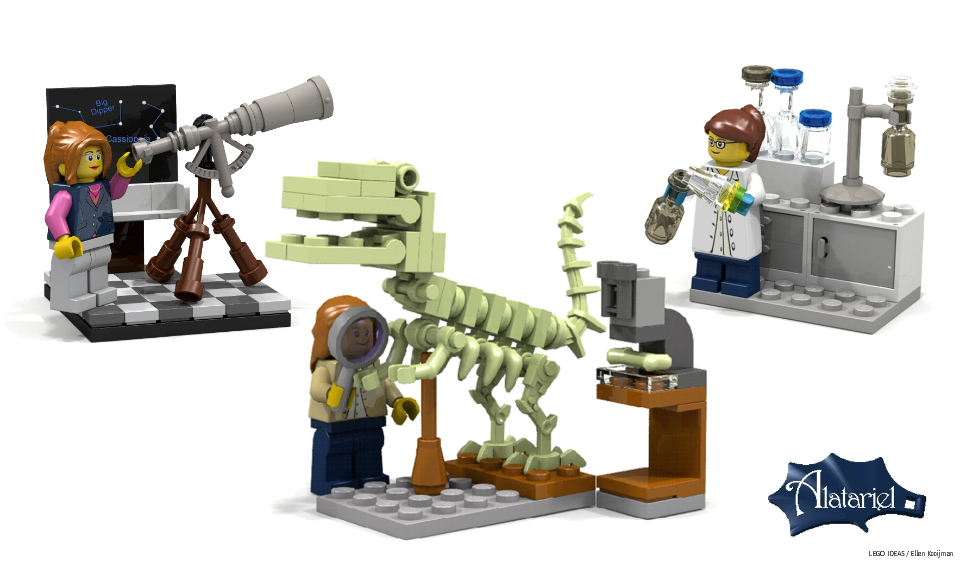 Little girls can be anything they want to be when they grow up, and LEGO is here to remind them that
they can also be awesome scientists
.
LEGO has just announced the "Research Institute" set for their LEGO Ideas brand. To be released in August 2014, the set features three female scientists, including a chemist, complete with flasks, beakers, and other lab equipment; an astronomer with a telescope and a star chart; and a paleontologist with a magnifying glass and a wonderfully detailed dinosaur skeleton.

"The motto of these scientists is clear: explore the world and beyond!" said Swedish set designer Ellen Kooijman—who is herself a scientist.

Inspiring girls to do science
"Being a geochemist myself the geologist and chemist figures are based on me," she said in
the LEGO Ideas site
.
The lack of female representation in LEGO sets was one of her inspirations to come up with "Research Institute".
"As a female scientist I had noticed two things about the available LEGO sets: a skewed male/female minifigure ratio and a rather stereotypical representation of the available female figures," she stated. "It seemed logical that I would suggest a small set of female minifigures in interesting professions to make our LEGO city communities more diverse."
From dream sets to reality
LEGO Ideas, previously known as LEGO Cuusoo, gives fans the opportunity to make their own dream LEGO toys a reality. Enthusiasts can fashion their own sets and upload their designs to the LEGO Ideas website. People then vote for their favorite projects, and the ones that garner 10,000 supporters or more get evaluated by the LEGO review board.
Kooijman, who also goes by the name Alatariel Elensar, initially submitted her concept as "Female Minifigure Set" way back in 2012. It was just one of the many fan-made sets being considered for production by LEGO.
In the end,
it beat the following projects
: sets based on BBC's "Sherlock", Nintendo's "Legend of Zelda", and "Adventure Time"; a Macross VF1 Valkyrie robot; a traditional Japanese building kit; and the DeLorean time machine from "Back to the Future".
"Research Institute" may already be scheduled for release, but the final version of the product is still being worked out. It may even be expanded to incorporate Kooijman's other female minifigure designs, which include a robotics engineer, geologist, falconer, zookeeper, judge, mail carrier, mechanic, fire fighter, and construction worker.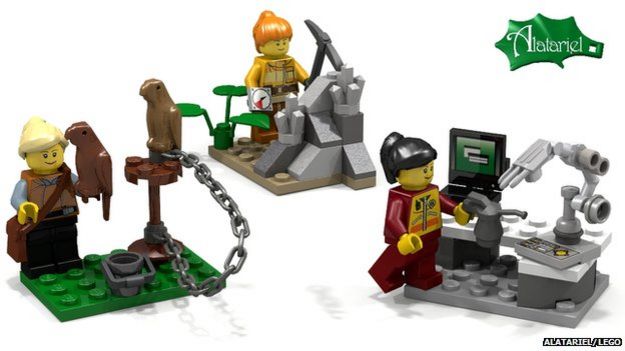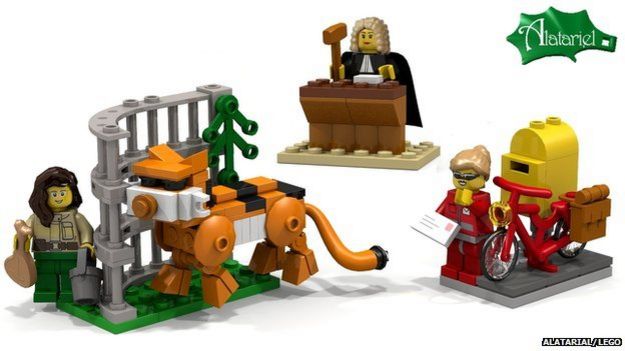 "I started with designs close to my own profession… and then expanded the series to include other sciences and other professions," she explained. "Support rates in the first weeks after posting were slow, but at some point it started to pick up speed and many people left positive comments on the project, which encouraged me to expand and develop the project."
Kooijman's other LEGO projects,
which can be seen in her blog
, include playsets based on "Big Bang Theory" and Capcom's "Mega Man" franchise.
— TJD, GMA News