The Filipino way in Norway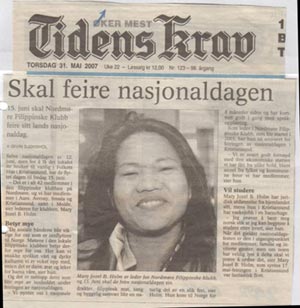 I'm Mary Jozel Baldomar Holm, graduate of political science major from Far Eastern University and a former 3rd year law student of Manuel L. Quezon University.
I'm now married to a Norwegian and living here in Kristiansund, Norway for one year and two months.
On this length of time, I have been the president of the Filipino club here in Kristiansund, Norway -- the Nordmøre Filippinske Klubb. I am also the secretary of the International club here also in kristiansund, norway and a member of mental health organization all over Norway.
I am writing to you and sending you some pictures of the Filipinos' activities here to be seen in Pinoy Abroad at GMANews.TV because I am proud of our club and as a Filipina here in Norway.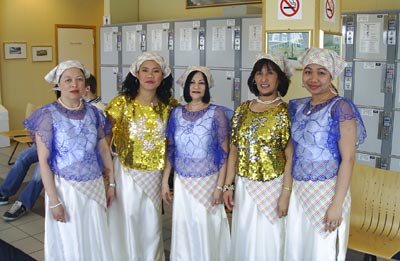 Our club purpose is to take care of the members' physical, social, cultural and spiritual needs.
In relation to this, our goal is to cope with the latest/updated trends and innovations in the Norwegian society.
As of now we have 50 Filipinos gathering for the monthly special events ( see our website:
www@norfilklubb.com
for more info.)
Last June 15, we celebrated Independence Day here in Norway with the participation of other Norwegian people, our husbands, kids and the vice mayor in Kristiansund, Norway ( see attached picture).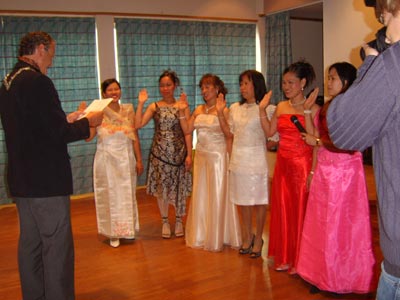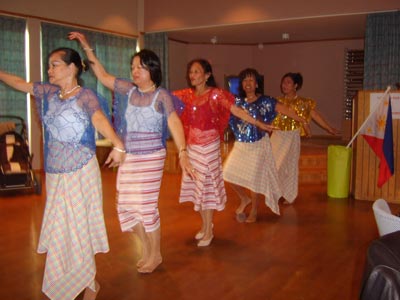 I started also some spiritual activities here like passing the Santo Niño image once a month in the houses of Filipinos here, and last week we celebrated the Feast of San Lorenzo Ruiz in honor of our Filipino Saint.
We believe that gatherings like this is bringing as near our country (Philippines).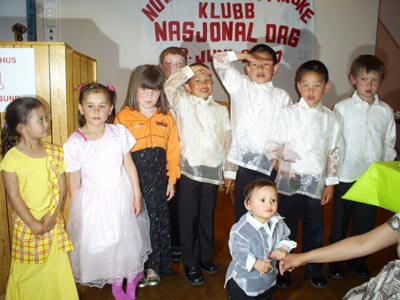 Filipinos here are active in all activities in the community, like cultural, political, spiritual and physical. We do these activities to show to the Norwegian society the Philippine cultures, traditions and to prevent discrimination of other foreign people.
Now as a happily married and busy woman, I am working as a caregiver here in Bergen Sykehjem for the old people. After I resigned from my old work as renholder in Barnehagen.
PS.
I would like to congratulate GMA 7 for the good rating of Marimar. Even Filipinos here in Norway are watching it via YouTube.
Thank you also that we have this Pinoy Abroad news on GMANews.tv. It's very inspiring to us living abroad.
Thank you and more power to GMA 7.
MARY JOZEL BALDOMAR HOLM
forever viewer of your Network