Madonna Decena
:

A crowd favorite in UK talent search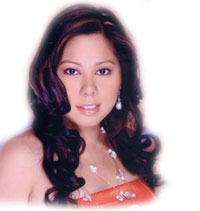 Madonna Decena, a Filipino performing artist in the United Kingdom, has reached the semi-finals of the judges' auditions for "Britain's Got Talent," a television show produced by American Idol judge Simon Cowell with the same format as its US counterpart, "America's Got Talent."
Madonna, 32, obtained a communication arts degree from Miriam College in Quezon City. The family's breadwinner for years now, Madonna is a single parent with two daughters, aged 5 and 6, who are under the care of her parents in Proj. 8, Quezon City.
Britain's Got Talent
is a British television show on ITV (also on TV3 in Ireland). The talent search premiered on June 9, 2007, and broadcast daily with a live finals on June 17, 2007.
It is a search for Britain's next best amateur talent act, featuring singers, dancers, comedians, variety acts, and other talents of all ages. Anyone who believed they have talent was encouraged to audition.
The winner of last year's search received £100,000 and performed at the Royal Variety Performance in front of the Queen and members of the Royal Family at the Empire Theatre in Liverpool.
Standing ovation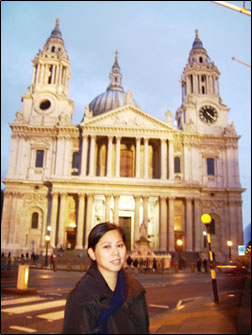 Madonna has become a crowd favorite in the ongoing search, especially after the three judges – Cowell, actress Amanda Holdren and journalist Piers Morgan – picked her for the semi-finals during the live audition at Manchester theatre.
When interviewed by Piers during the first round of audition, Madonna's voice cracked when she said she joined the search for exposure that she needed to get more work and be able to provide for her two young daughters, then cried uncontrollably before the gallery crowd.
The remark could have struck the audience and Holden who cried in sympathy until Madonna belted out the last line of Whitney Houston's "I Will Always Love You."
It was an emotional number as the audience gave Madonna a standing ovation.
In the second round in London, 40 out of 150 contestants made it, and Madonna went on to advance to the semi-finals.
If she gets to win the search, she would have a rare privilege to perform before the Royal Family.
Most appealing solo performer
"About five months ago, Donna, as we call her, performed at the 'ShowCall' event, a four-day showcase of different artists, bands, duets and soloists performing before agents, talent bookers and journalists. She topped all the performers in that event," recalls Marlon, Madonna's younger brother.
Madonna was described as "definitely the most appealing new solo female singer" in her performance at the Showcall Showcase.
"Decena is pressing on with her one woman charm offensive. The vocal quality is nothing short of extraordinary and the future for this superb and glamorous Filipino lady seems assured," UK's
The Stage website
said.
"This very attractive and versatile female vocalist has performed both solo and with her own band in prestigious venues around the world. The vocal ability of this young lady is exceptional and her professional stage presence is beyond reproach," according to the website of
Steve Jones Entertainment
, whose owners discovered her.
Madonna performed with a Filipino band for two years in Singapore, then moved to Manchester, England to study music production.
"She moved to Manchester early last year to seek a better paying job and hopefully to find more opportunities for her singing career," said Marlon.
"My sis has a friend by the name of Renz Santos who convinced her to move (years ago pa) there and he also helped her during her stay in the UK," Marlon said.
Before her overseas exposure, Madonna joined many local bands and major musical theater plays in the Philippines.
She has won in numerous singing competitions during her childhood years.
While pursuing her studies, she worked as a part-time crew of a choco-fruit shop, and a sandwich store to make ends meet.
She was discovered last year while singing in a music lounge in Liverpool by a British couple, Steve and Judi Jones, who runs a small talent management company, Steve Jones Entertainment, and later gave her a working permit and started singing in various places in the UK.
"Miss Decena came to audition for my company in Liverpool, England, she had only a a student visa at the time and was unable to perform in the UK," recalled Steve Jones in an email to
GMANews.TV
.
Upon learning about Britain's Got Talent, Madonna lost no time in joining. Fortunately, the show accepted foreign talents to compete. She took it as a rare opportunity to fulfill her dreams for her two daughters.
"Following her audition, I was so impressed with her talent I set about getting her a full work permit and I am happy to say that after flying her back to the Philippines to do this, I am now her employer, manager and guardian in the UK and responsible for being able to perform and appear on Britains Got Talent," Mr. Jones wrote.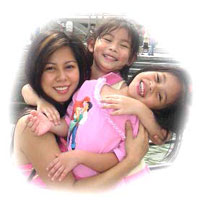 Madonna's accomplishment is significant to the Filipinos, being 100 percent Filipina, she epitomizes the millions of overseas Filipino workers sacrificing separation from their families just to give them a better future.
"According to my sis, sometime in May the contest would have a winner already. We are praying that she makes it to the finals...win or lose," said Marlon.
Britain's Got Talent is starting to film and will be aired first quarter of this year in the Philippines, according to Marlon. -
Tita C. Valderama, GMANews.TV