Award-winning music producer Jonathan Ong advises future stars
By MARY LOUISE LIGUNAS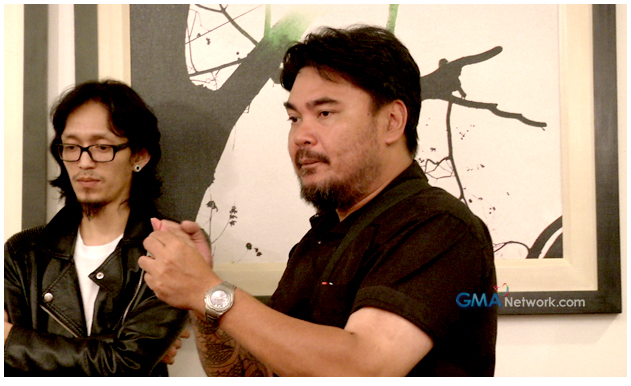 Acclaimed music producer, songwriter and sound engineer Jonathan Ong sat down with the trainees of
To The Top
and gave them advice on how to make it big in the music industry.
First, he tells them that it takes more than good looks or sheer talent to succeed.
"Number one, I'll give you the first secret. 'Di lang singing and face time ang magpapanalo sa inyo. There [are] other skills. I'll give you one. Listening well. Makinig nang mabuti sa instructions," he said.
Another advice he gave them was to work together, instead of going against each other. Since the boys are aiming to be part of a band, he emphasized that they should always be considerate of their companions and be a team player.
"Cooperation. You're gonna have to learn to work with each other… You're gonna have to learn to solve problems together. Kasi kung wala yung critical skill set na yun, you're not gonna make it," he added.
The musical genius told the boys that they should always be working towards attaining their objective. Persistence is key in making it to the top.
"Punta ka sa karaoke bar. [Mag-]Sing-along ka lang dun. May mga open mic night. Go there and sing. Walang manghuhusga sa'yo. No one has time. Kung feel mo [buong] mundo, nakatingin sa'yo, no no. They don't care dahil hindi ikaw ang center of the universe so get over that [mindset] and think that you're doing this for yourself," he declared.
Lastly, Jonathan concluded that the trainees have the power to fulfill their dreams and it is up to them how they will make the most of the opportunity they had been given.
"You're gonna determine your futures… 'yung sagot [to your dreams] is nasa kamay ninyo," he said.