GMA Kapuso Foundation partners with AirAsia Philippines anew
March 14 2018
GMA Kapuso Foundation (GMAKF) renewed its partnership with local airline AirAsia Philippines, ensuring the timely delivery of services to communities in need across the country.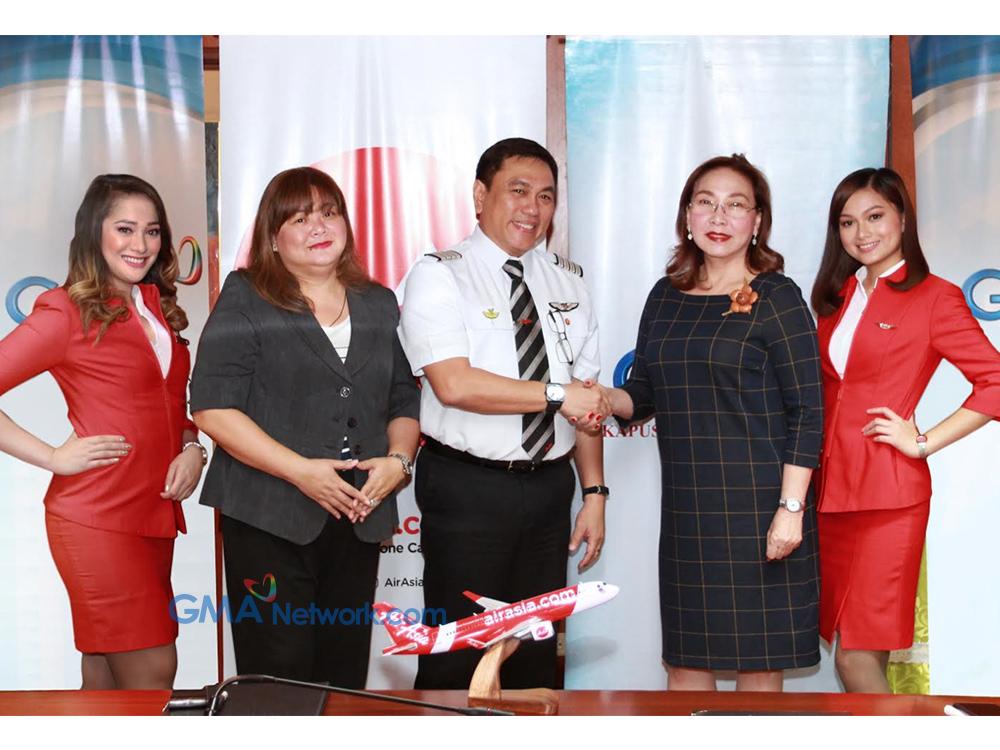 The signing of the Memorandum of Agreement (MOA) was led by GMAKF Founder and Ambassador Mel Tiangco and GMAKF Executive Vice President and COO Rikki Escudero-Catibog together with AirAsia Philippines Chief Executive Officer Capt. Dexter Comendador.
Under the partnership, AirAsia will provide free domestic flights to GMAKF personnel who will man the foundation's relief operations and rehabilitation efforts in the regions.
"We are thankful for having a reliable airline partner to help us continue in implementing GMAKF's projects," said Escudero-Catibog.
Tiangco, on the other hand, extended her gratitude to the company for being one with GMAKF in their passion for public service. "We cannot continue servicing Filipinos without organizations like AirAsia," she acknowledged.
Comendador, for his part, said that this union brought so much pride to AirAsia. "I am grateful that we are again signifying our commitment. Let's continue to work together and help our country move forward."
Comendador also shared that AirAsia is recognized by the Philippine Air Force as an airline affiliate of PAF Reserved Command in which its pilots and staff may be tapped for humanitarian missions including flights for emergency and disaster management.