Filtered By: Cbb
Community Bulletin Board
Nike Free Run +3 replicates barefoot running
The Nike Free Run +3 features new customizable fit system, upper construction and modified arch, while providing the strengthening and natural gait management benefits associated with barefoot running.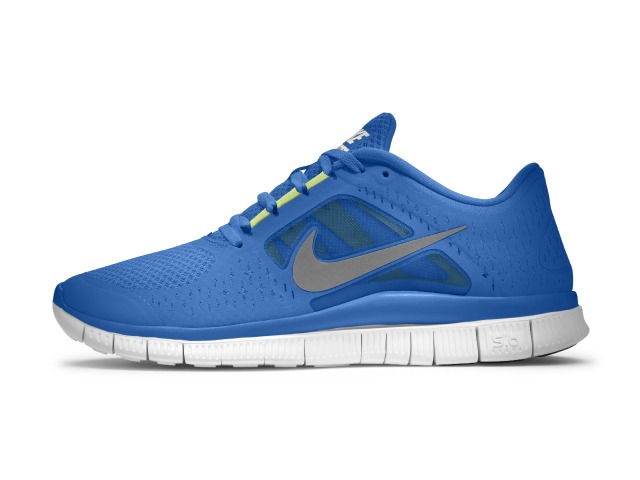 The Nike Free Run+3 offers a unique balance of flexibility, comfort and support.
The Dynamic Fit system features soft material that wraps like fingers around the midfoot and arch for a glove-like fit. Runners can customize the right fit by tightening the laces, which are connected to the Dynamic Fit midfoot cage. Minimalistic, molded sockliner mimics the curvature of the foot to provide a great fit, enhance comfort and add support. Midsole foam provides a resilient ride and is tough enough to double as an outsole, dramatically reducing the overall weight.
The Nike Free Run +3 has a seamless upper that provides lightweight support where you need it. The lightweight, ultra-breathable mesh provides ventilation, comfort and skin-like fit that moves with each stride. Sipes along the length and width of the midsole enhance flexibility and help maintain stability. The sole's natural movement is enhanced with trans-tarsal diagonal cuts through the arch enhancing natural motion flexibility and increasing foot strength.
Waffle outsole enhances traction and durability while also encouraging a more neutral and efficient toe-off. The asymmetrical lacing system is offset to help reduce pressure over the top of the foot for enhanced comfort.
The Nike Free Run+3 offers a unique balance of flexibility, comfort and support. SRP: P4,995 Press release from Nike