Community Bulletin Board
BRAND TALK
Lalamove partners with CIMB Bank Philippines to give Lalamove Partner Drivers access to loans for everyday needs through REVI Credit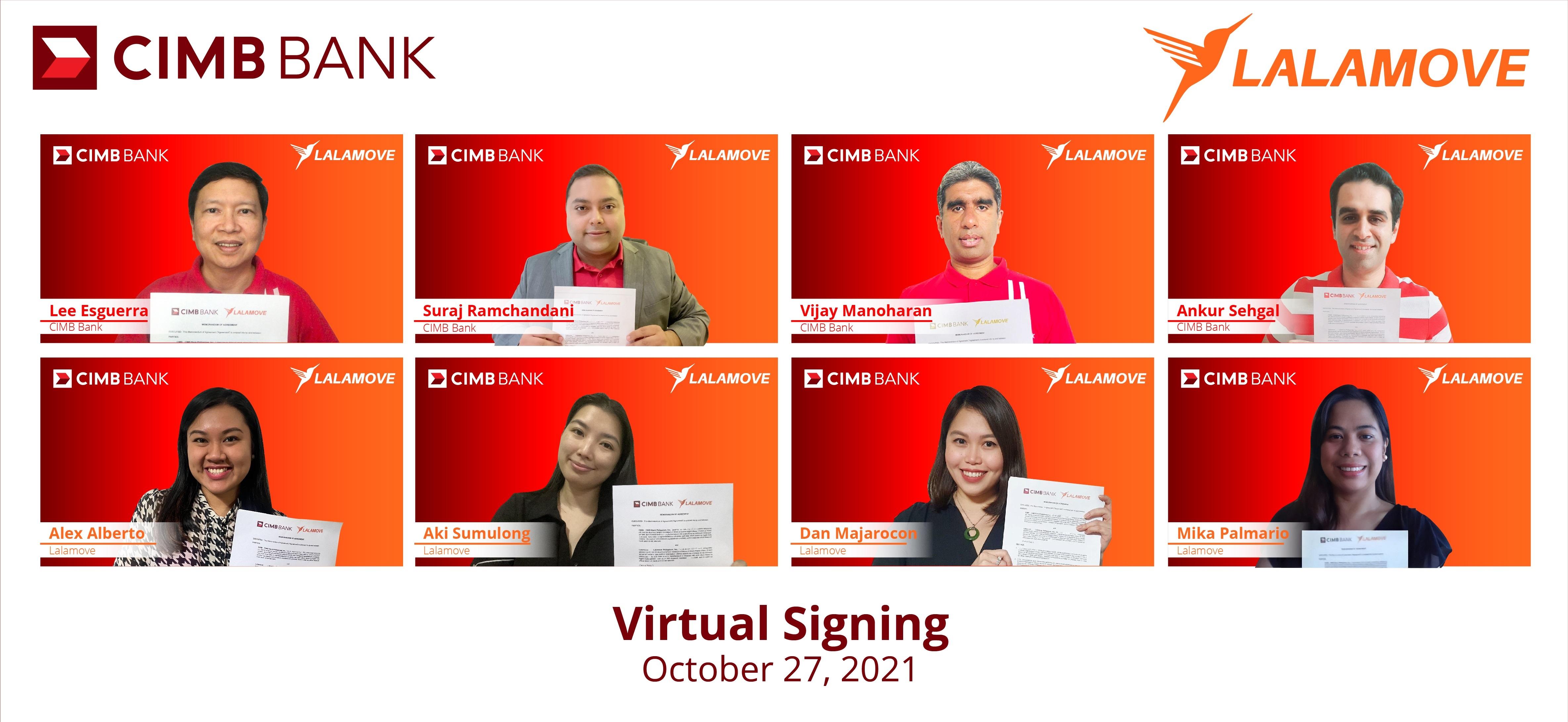 CIMB Bank Philippines and Lalamove Philippines partnered up to provide easy credit access to hundreds of thousands of Lalamove partner drivers through CIMB's new all- digital offering, REVI Credit.
Through the partnership, qualified Lalamove partner drivers can get a revolving credit line of up to PHP 250,000. They can also convert this into cash or a term loan, use it to pay bills, and soon, shop online through a virtual debit card, at low interest rates. This unique collaboration will enable Lalamove partner drivers to get easy access to credit for their day-to-day needs and emergencies.
A commitment to financial inclusion
CIMB Bank Philippines remains true to its core purpose and mission of disrupting the digital banking landscape and expanding digital financial inclusion in the Philippines. "We are all about consistently innovating to provide meaningful digital financial solutions that address a real need and solve pain points for Filipinos, especially those who are in the informal economy, where access to credit is just so difficult," shared CIMB's Chief Executive Officer Vijay Manoharan. "Partnering with Lalamove is a step towards this direction. We want to help hardworking Filipinos, like Lalamove's partner drivers, have easier access to credit to be able to better fulfill their needs, get ahead, and earn more for themselves and their families. We are able to do so through an innovative solution in the form of REVI Credit – which is also CIMB's Buy Now Pay Later Product."

Through REVI Credit, qualified Lalamove partner drivers are given more flexibility over how to access, as well as use, the credit given to them. They can easily pay for bills and, soon, online goods upfront on credit and pay over a period of time. REVI also lets them withdraw cash from their credit line to their CIMB Bank savings account. In addition, they can convert up to 70% of their credit limit into a term loan, which they can pay at flexible terms and low interest rates. As an added benefit, the partnership also entails CIMB Bank Philippines providing for free to the qualified Lalamove partner drivers a personal accident insurance of up to PHP 50,000.
"A lot of our partner drivers often need emergency cash, usually for unforeseen health, accident, and personal emergencies," says Dannah Majarocon, Lalamove's Managing Director. "With them having access to REVI Credit, and of course, the insurance, our partner drivers can breathe easier. They will always have something to tap in cases of unanticipated needs."
Easier access to banking
Through the partnership, qualified Lalamove partner drivers are pre-selected for a REVI credit line. The application process itself is also fully digital, with the entire application process only taking about five minutes. This makes it suitable for Lalamove's partner drivers, who are almost always on the road.
Aside from an easy access to REVI Credit, the partnership will also give the partner drivers GSave accounts requiring no minimum balance. Yielding a savings interest rate of 5% per annum, this will also enable them to save money from their daily wages.
"We intend REVI Credit to serve everyday Filipinos, especially those who do not have easy access to credit products. We want to change access to credit in a big way," Vijay Manoharan narrates. "Through our partnership with Lalamove, we get to serve this segment. By providing them with easy access to credit through REVI, a market-leading savings interest rate of 5% on their deposit accounts, and a free personal accident insurance, we are able to give Lalamove's partner drivers the great banking experience that they deserve."
About CIMB Bank Philippines
CIMB Bank Philippines is a multi-awarded, all-digital platform bank established to disrupt the Philippine banking landscape. Providing a simple and seamless integrated digital banking experience, CIMB Bank Philippines has transformed banking for more than 5 million customers and counting, empowering them to open an account in 10 minutes with the highest savings rates, easy access to credit, a full-digital loan application, and 24/7 safe and secure digital banking. CIMB Bank Philippines is part of the CIMB Group, one of the leading banks in ASEAN.
About Lalamove Philippines
Launched in the Philippines in late 2016, Lalamove is an on-demand logistics company that matches drivers with customers and SME businesses to fulfil same-day deliveries. Lalamove's mission of making local deliveries faster and simpler is achieved through innovations such as instant order matching, real-time GPS vehicle tracking, 24/7 services, and a driver rating system. Lalamove now operates in 30 markets across Asia, and Latin America. Visit Lalamove's website at http://lalamove.com.
This is a paid press release from CIMB Bank Philippines.
Brand Talk partners with the advertisers of GMA Network to create content valuable to its audience.