Filtered By: Lifestyle
Lifestyle
7 things you should know about Catriona Gray, Miss World Philippines 2016
World, Catriona Gray will see you now.
Gray added another title to her already teeming list of personal accomplishments as she ascended from "candidate number 13" to Miss World Philippines 2016 on Sunday night—nearly sweeping all the other special awards on her way to the top.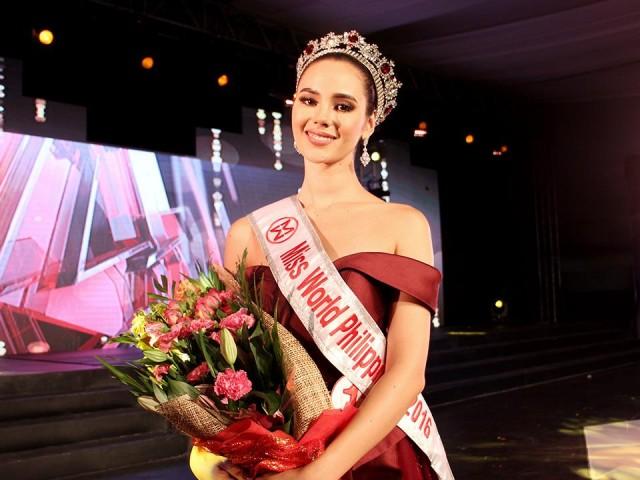 Newly crowned Miss World Philippines 2016 Catriona Gray. Jannielyn Ann Bigtas
If she at all sounds familiar, it's because like Miss World 2013 Megan Young, Gray has been working in the entertainment industry for years.
She has walked the runway (and even performed) in the annual Bench Body fashion show and you might also recognize girl as a Pond's girl.
Gray's experience as a model and host certainly helped her out during the competition, but there's more to know about this Filipino-Australian beauty.
She loves the beach, ice cream, and hats.
Here are seven more things you should know about Catriona Gray.
1. She whipped the patriarchy for Pantene in 2013.
There are certain commercials that make an impact culturally, but Pantene's "Labels Against Women" didn't just set the bar, it also questioned the height of the bar for women and fought the insults hurled at those who try to clear it. Gray is proud to be one of the women who stood for gender equality.
2. She's serious about music.
The easiest way to prove that Catriona Gray has a Pinoy Heart is her passion for music. Like a true native of the birit capital of the world, Gray loves singing and she's not afraid to belt out an Adele hit.
She actually appeared on the the cover of Rogue for their music issue in 2014.
3. She cooks, too!
Her preference for fresh fruits doesn't mean Gray doesn't know her way around the kitchen. She can make her own muffins, thank you very much.
Aside from snapping photos of her creations, she also shares recipes on her blog.
4. She doesn't just make art, she wears art.
Her hasthag #artbycatrion shows that she's definitely skilled with a pencil. However, beyond that, she's eager to experiment with other medium, too. She recently wore petals as dresses that she designed herself in an editorial titled "Bloom".
5. She's not shy about being an awkward kid
Even with a crown now perched on her head, Gray joins the rest of the population in having been an awkward. Being tall is "handy" now that she's a model, but Gray's height used to make her feel like a sore thumb sticking out. Well, that and her braces.
6. She's the human of the adorable Rottweiler Marlie.
If you had to choose between a human with a thousand close friends and a human who has a dog for a best friend, go for the human with a dog. You won't regret it. (Gray probably has both, but the fact that she's Marlie's human feels like a guarantee that she's really nice!)
7. Beauty with a purpose? You got it.
Even before joining the competition, Gray has been actively trying to help end poverty through her advocacy project Paraiso—embodying Miss World's motto, as we all should. Yes, we all have beauty!
—KG, GMA News