Filtered By: Lifestyle
Lifestyle
Here's how Drew Arellano handles separation anxiety from family whenever he travels for work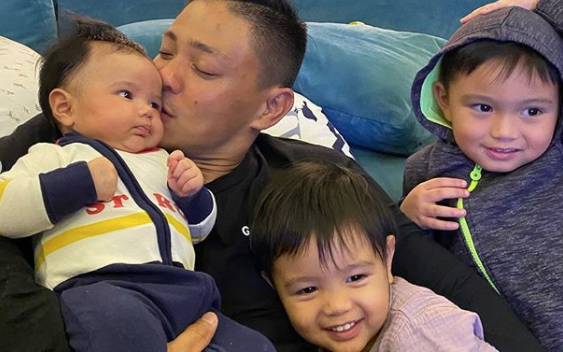 Drew Arellano often goes out to travel for his show "Biyahe ni Drew" and in a virtual press conference announcing the show's return to TV, he shared how he handles the separation anxiety that comes whenever he's away from his family.
"Meron, but it's normal kahit pre-pandemic," the travel host admits but he also acknowledges the fact that spending quality alone time is also healthy.
"It's normal for me to miss my family and my kids but it's also very healthy for some 'me time'."
Shooting "Biyahe ni Drew" often takes a couple of days, which is great, Drew said because "sakto na on the second day, I see my family again."
"It's such a great balance [spending] one night away from them. I know it still works for us because it is travelling with people you respect, admire and you love because you guys have been shooting a travel show for how many years it doesn't seem to be work," he added.
Drew said despite this being his job, travelling with his "Biyahe ni Drew" crew has also become "like a reset of some sort, until you get back to your family na for me it's a form of reset din."
The Kapuso host said people assume he is always away from home but he clarified saying, "before the pandemic, I'm just out of the house two days in a week, so ever since before I've always been a house husband."
"Nothing changed really. It's just a little bit more time with the family. I'm not complaining. There's nothing like when you have time with your family," he added.
Drew and her wife Iya Villania have three children together, Primo, Leon, and their new bundle of joy, Baby Alana. — LA, GMA News
"Biyahe ni Drew" is set to return this Friday, November 13, at 9:15 P.M. on GMA News TV.