Filtered By: Lifestyle
Lifestyle
READ
The Juans singer Carl Guevarra opens up about alopecia, reveals recurring bald patches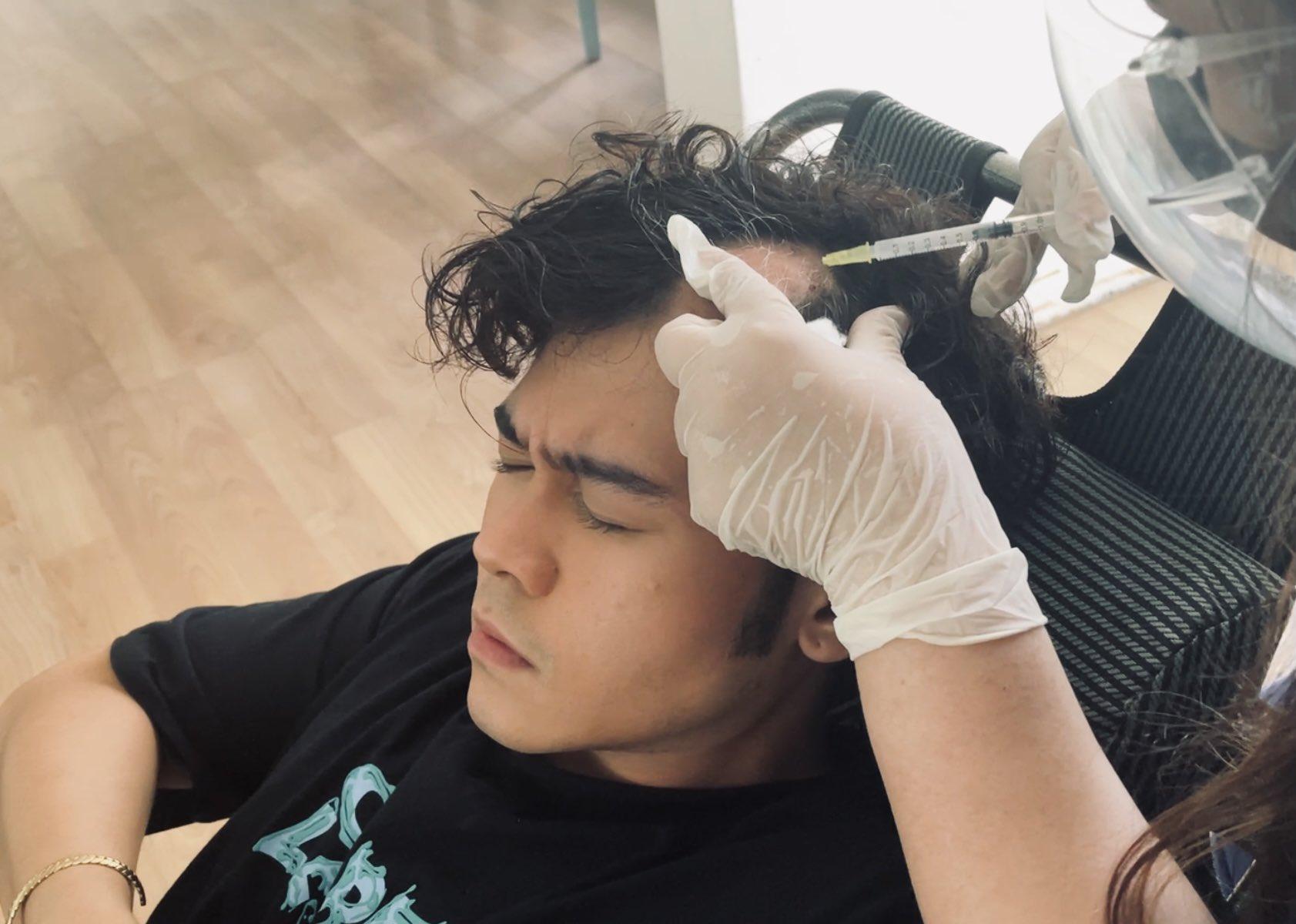 Carl Guevarra, the vocalist of the Filipino band The Juans, has just taken to Twitter to open up about his alopecia areata, an autoimmune disorder that results in unpredictable hair loss.
In a series of tweets on Sunday, the singer shared photos of his "recurring" bald patches, as well as a pic of himself receiving an injection to the head.
He wrote about the physical and mental struggles of having alopecia, and urged the public to treat those who are going through it with kindness.
"More than the physical effect, the mental exhaustion and psychological trauma greatly affects patients with this condition. For we do not know when it will appear or go away," Carl wrote in a tweet.
Carl opened up about his condition not only to raise awareness about alopecia, but "remove the stigma around it" as well as shared some words of encouragement for those going through the same thing.
"If you have alopecia areata, I see you, I feel you, you're not alone, and we hope together for healing!" he added.
"No one probably loves bald patches, but you are lovable even with these patches. My hair is a part of who I am, but it does not define my worth," Carl said in another tweet.
The Juans is a Filipino pop rock band whose top hits include "Hindi Tayo Pwede" and "Hatid." — Margaret Claire Layug/LA, GMA News